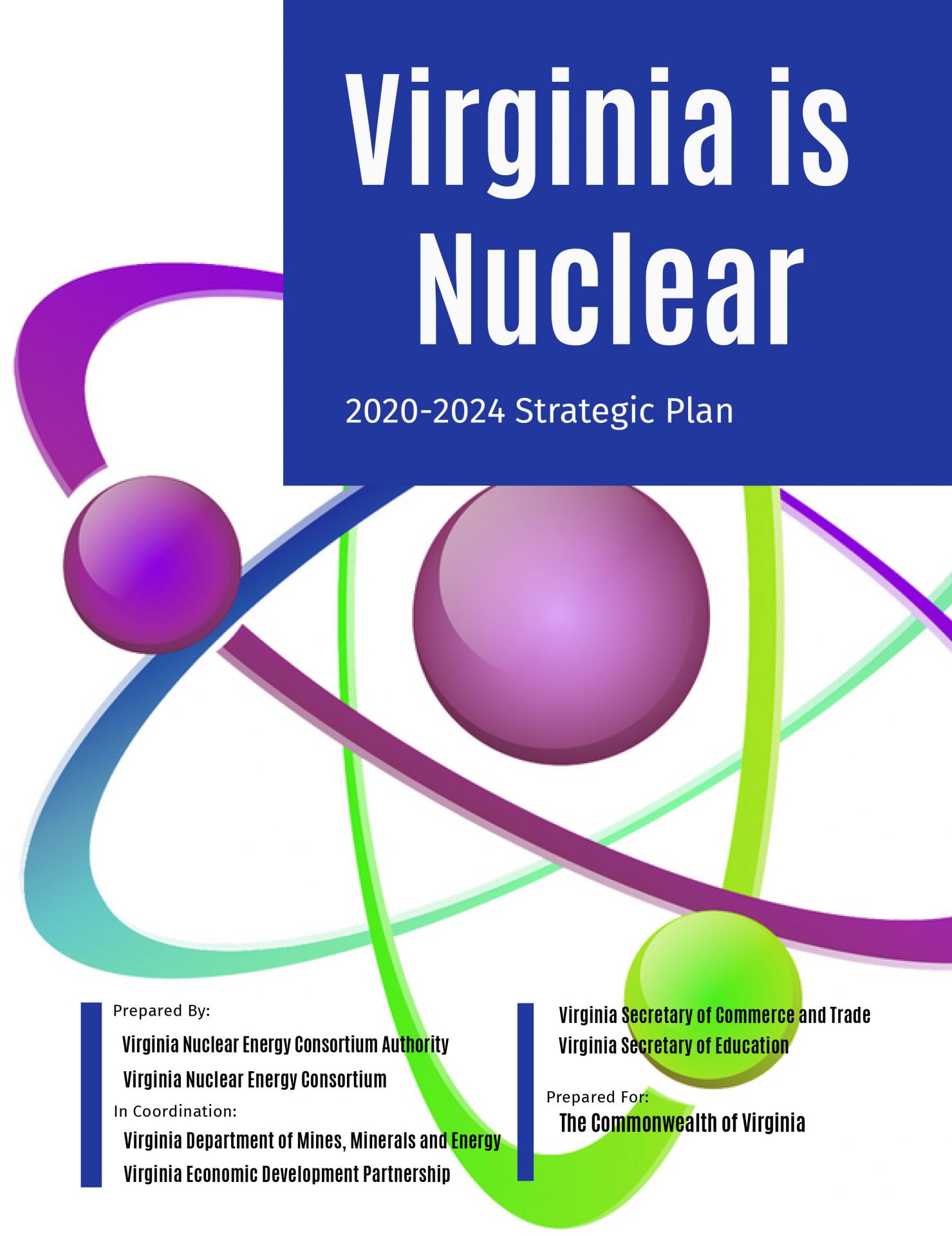 Virginia's nuclear-sector stakeholders, led by the Virginia Nuclear Energy Consortium Authority (VNECA), have drawn up a plan for helping the state reach its goal of 100 percent carbon-free electricity generation by 2045.
Released late last month, Virginia is Nuclear: 2020–2024 Strategic Plan is the result of legislation, SB 549, signed into law last year. The law directed the state's Department of Mines, Minerals and Energy; Secretary of Commerce and Trade; and Secretary of Education to work with VNECA and the Virginia Economic Development Partnership Authority to develop a comprehensive blueprint for the role of nuclear energy in Virginia's overall clean-energy strategy.
"The nuclear industry is vital to Virginia, and the Lynchburg region in particular," said state Sen. Stephen Newman, who sponsored SB 549. "Jobs, economic growth, and clean air are just three of the benefits the state will see from the plan. I am proud of the industry and look forward to seeing them move forward with the plan."
Specifics: Under the VNECA plan, Virginia's nuclear industry will focus on four key areas: advanced generation technologies, economic development, workforce education, and research and development in tandem with Virginia's universities.
The plan's near-term objectives include:
■ Developing a roadmap for the deployment of economical and technically feasible generation sources and associated energy-storage technologies for meeting electricity-demand profiles and carbon-free energy plan targets.
■ Considering a public-private partnership for siting and construction of a small modular reactor or other advanced reactor.
■ Ensuring that education and training programs are providing the necessary educational and work-based knowledge required to meet the demands of tomorrow's nuclear energy workforce.
■ Considering a generation mandate for nuclear energy if it is in the interest of Virginia's long-term clean energy targets.
■ Promoting diversity and inclusion in STEM disciplines to shift patterns of representation, i.e., addressing ways to change the STEM culture to be more welcoming and inclusive of diverse cultures and backgrounds.
"As an industry, we are excited to be moving forward, with common goals and a shared mission, to increase the beneficial contribution made by nuclear to Virginia" said Tom DePonty, VNECA chairman. "The strategic plan will ensure carbon-free nuclear energy continues to play a key role in our economic and environmental health."
Background: VNECA was established by statute in 2013 to make Virginia a national and global leader in nuclear energy and to serve as an interdisciplinary study, research, and information resource for the state on nuclear energy issues.
In 2015, the Virginia Nuclear Energy Consortium was created as a nonprofit corporation, with responsibility for conducting activities to achieve VNECA's goals. Consortium member organizations include Dominion Energy Services; GE Hitachi Nuclear Energy; Liberty University; Lightbridge Corporation; Newport News Shipbuilders, a division of Huntington Ingalls Industries; Virginia Commonwealth University; and Virginia Tech.