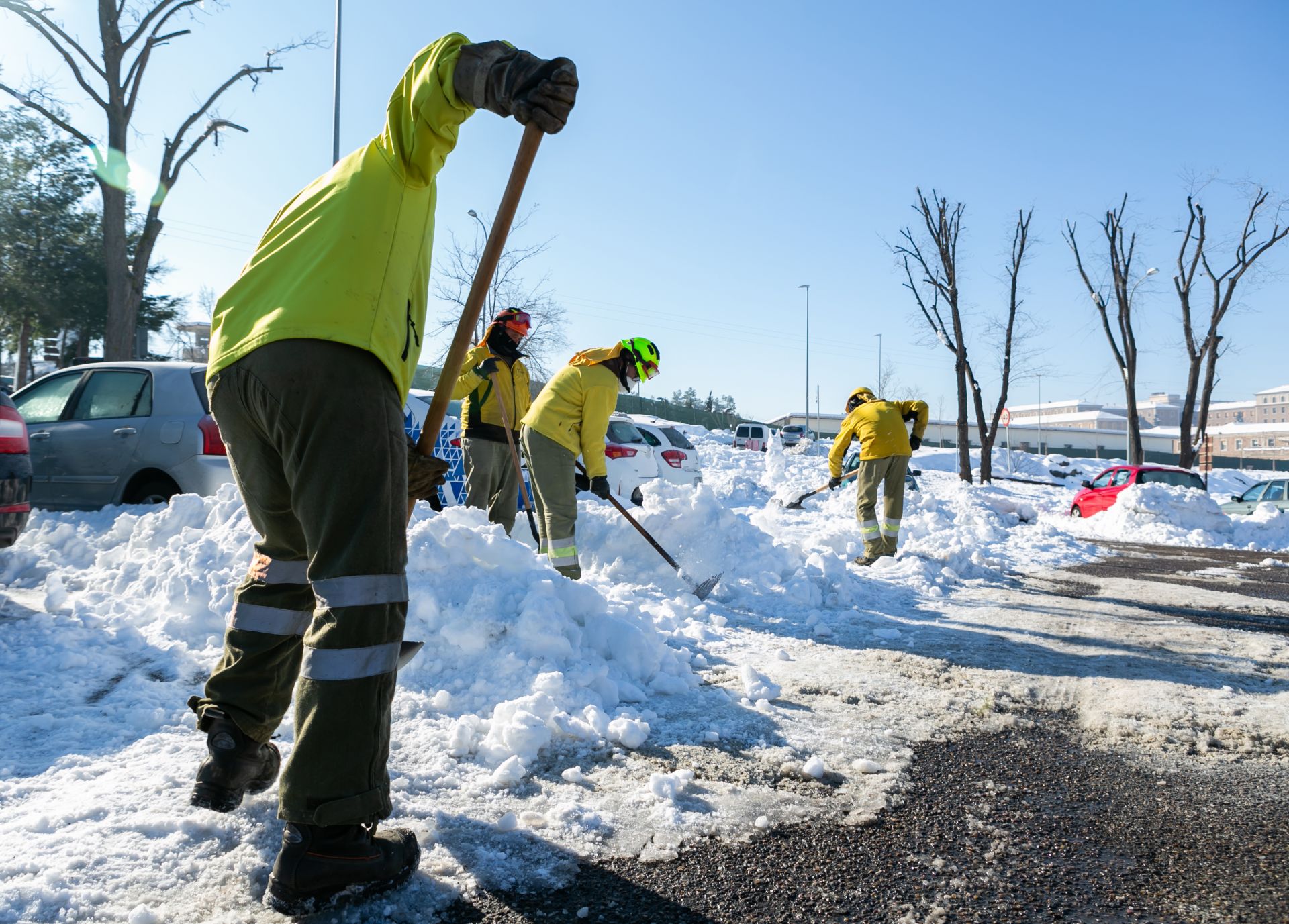 Maybe everything really is bigger in Texas, but that's not necessarily a good thing. The brutal winter storm that hit much of the country earlier this week struck the Lone Star State with particular severity, leaving the power grid in shambles and millions of Texas residents without power, in many instances for days. On Tuesday, at the height of the power crisis, more than 4.4 million utility customers were without access to electricity, according to poweroutage.us.
So what happened? The storm's frigid temperatures—in some cases reaching rarely-seen-in-Texas single digits—caused electricity demand to soar to record winter levels and power generation units to trip off line, rendering them unavailable. The resulting demand-supply imbalance forced the state's grid operator, the Electric Reliability Council of Texas (ERCOT), to begin implementing rotating outages, also known as rolling blackouts, early Monday morning.
While critics of renewables were quick to point an accusing finger at frozen wind turbines, ERCOT later confirmed that failures across the state's natural gas operations and supply chains were the primary factor in the power supply drop. In times of extreme cold, natural gas suppliers often prioritize delivery to residential heating customers over power plants, exacerbating the shortfall for electricity generation.
"The blackouts were caused because Texas generates most of its electricity from natural gas and wind," noted columnist James Conca in his February 19 post on Forbes. "Texas's electricity mix is now 52 percent natural gas, 23 percent renewables (almost all wind), 17 percent coal, and 8 percent nuclear. In this cold snap, gas used for heating increased dramatically, removing much of it from generating electricity. Some pipelines froze up and couldn't deliver, and there just isn't enough pipeline capacity."
By Wednesday evening, approximately 43,000 MW of generation had been forced off the system during the weather event—26,500 MW from thermal generators and nearly 17,000 MW from renewables, according to ERCOT.
Even one of the state's nuclear units succumbed: STP Nuclear Operating Company's South Texas Project-1, located in Bay City, Texas. The company reported an automatic trip of the unit to the Nuclear Regulatory Commission early Monday. The cause, according to STP, was a cold weather–induced failure of a feedwater pressure sensing line. Rod Adams, on his Atomic Insights blog, noted, "Some people have wondered how [such lines] could have been affected by cold outside air temperatures. There are no turbine halls at STP; both of the steam turbines are out in the open air."
The unit reconnected to the grid Wednesday evening and was back up to 100 percent power on Thursday.
"STP recognizes the hardships our fellow Texans are experiencing due to the combination of cold weather and not having electricity and heat in their homes and businesses," said Jim Connolly, the company's chief nuclear officer. "We have experienced an unprecedented cold weather event statewide, which presented a challenge to our systems. We will conduct a full review of the causes of this loss of generation and apply appropriate preventive and corrective actions to continuously improve the reliability of our units."
Grilling the grid keeper: Responding to the week's grid failures in a local TV interview on Tuesday, Texas governor Greg Abbott called for resignations at ERCOT. "This was a total failure by ERCOT," Abbott said. "ERCOT stands for Electric Reliability Council of Texas ... and they showed that they were not reliable. These are specialists, and government has to rely upon these specialists to be able to deliver in these types of situations."
Abbott also on Tuesday declared the reform of ERCOT an emergency item for the current legislative session. "The governor is calling on the legislature to investigate ERCOT and ensure Texans never again experience power outages on the scale they have seen over the past several days," stated a press release from Abbott's office.
In addition, Abbott announced Thursday that he will ask the Texas legislature to mandate the winterization of the state's power system and ensure the necessary funding for the project.
Enter the feds: Because the Texas grid is an independent system, oversight of ERCOT lies largely with state lawmakers and the Public Utility Commission of Texas. The Federal Energy Regulatory Commission, however, does enjoy jurisdiction when it comes to issues of electric grid reliability, and on February 16, FERC and the North American Electric Reliability Corporation announced that they would be opening a "joint inquiry into the operations of the bulk-power system during the extreme winter weather conditions currently being experienced by the Midwest and South Central states." The regulators added that they "will work with other federal agencies, states, regional entities, and utilities to identify problems with the performance of the bulk-power system and, where appropriate, solutions for addressing those issues."
Some advice: At least one grid analyst, Meredith Angwin, author of the recent book Shorting the Grid: The Hidden Fragility of Our Electric Grid, looks at Texas—with its emphasis on large fleets of natural gas plants and wind turbines—and spots some obvious problems.
"Fuel stored on site is, in my opinion, the most important thing that can keep the grid up," Angwin told Newswire. "You can do that with nuclear, of course—that's the best—but you can also do it with coal or oil. Plus, Texas depends too heavily on renewables, which aren't very reliable, and on just-in-time natural gas, which can be interrupted in winter by a frozen valve."
ERCOT, FERC, and many other parties involved will put together a detailed list of lessons learned, but perhaps the main takeaway is this: In a world with Texas-sized polar vortices, reliability has never been more important.