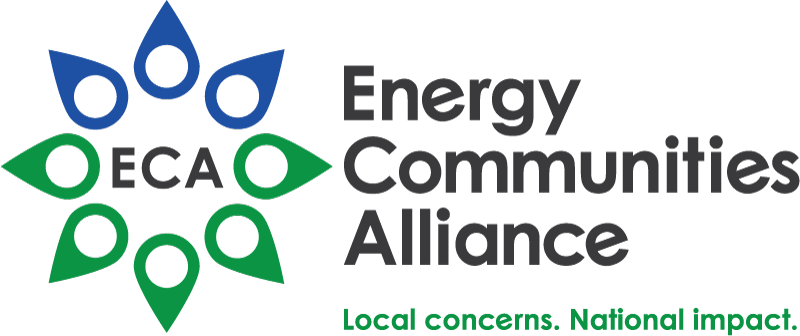 The board of directors of the Energy Communities Alliance (ECA), an organization known more for its work in advancing the cleanup of Department of Energy sites, is launching a new initiative aimed at supporting the development of new nuclear technologies. As announced by the ECA on September 15, the self-funded, one-year initiative will focus on small modular reactors, micro and advanced reactors, a skilled nuclear workforce, and new nuclear missions around DOE facilities. facilities.
"With growing bipartisan support for nuclear energy in Congress, new federal demonstration projects led by DOE and the Department of Defense, and notable investment from the private sector, local governments want to be meaningfully engaged—and prepared—to match the strengths and needs of our communities with new nuclear opportunities," the ECA said in its announcement.
Why new nuclear? The ECA, a nonprofit, membership organization of local governments adjacent to or impacted by DOE activities, said that its communities host and support the nuclear research and development that is under way across the DOE complex. This includes, the organization said, the advanced nuclear reactors at the Oak Ridge National Laboratory in Tennessee; the production of high-assay low-enriched uranium in Piketon, Ohio; and the development of the Versatile Test Reactor and the NuScale small modular reactor at Idaho National Laboratory. The ECA also points to private-sector initiatives such as Bill Gates' TerraPower, Deep Isolation's nuclear waste disposal solution, and NDB's battery that is powered by nuclear waste.
"ECA communities are knowledgeable about and, in many ways, driven by the nuclear missions they already host," the ECA said. "These local governments are eager to fill vital roles, from establishing new U.S.-based manufacturing and supply chains to promoting creation of training programs at local community colleges around existing nuclear sites."
A new subcommittee: To focus its work, the ECA formed the New Nuclear subcommittee, led by Rebecca Casper, mayor of Idaho Falls, Idaho, and identified the three core questions the subcommittee will address:
 What do communities need to know to attract and support new nuclear development/missions?
 What and how should communities communicate to industry, national laboratories, and state and federal governments about local resources and development opportunities?
 What hurdles and challenges will communities face and who can the ECA work with to overcome them?
The ECA said that it will build on former successful efforts working cooperatively with the DOE's Office of Nuclear Energy, industry, contractors, educators, and labor unions to address these issues, ensure information sharing, and identify how best to take action on common goals.
First steps: The New Nuclear subcommittee intends to begin by hosting a series of educational webinars to facilitate interaction and develop a shared understanding of the outlook for developing technologies, messaging and advocacy strategies, national security implications, and supply chain impacts and needs. The ECA will also develop written resources to support education and outreach in communities on specific issues, including understanding priorities and timelines, federal and state regulatory requirements, community and workforce needs related to siting, potential cost-sharing, and public/private partnership opportunities. New issues are expected to be identified through ongoing discussions throughout the project year.
Participation: Those looking to collaborate or provide educational resources, or those wanting more information about the ECA New Nuclear subcommittee, are asked to contact Kara Colton, ECA director of nuclear policy, at kara.colton@energyca.org or MacKenzie Kerr, ECA program manager, at mackenziek@energyca.org.