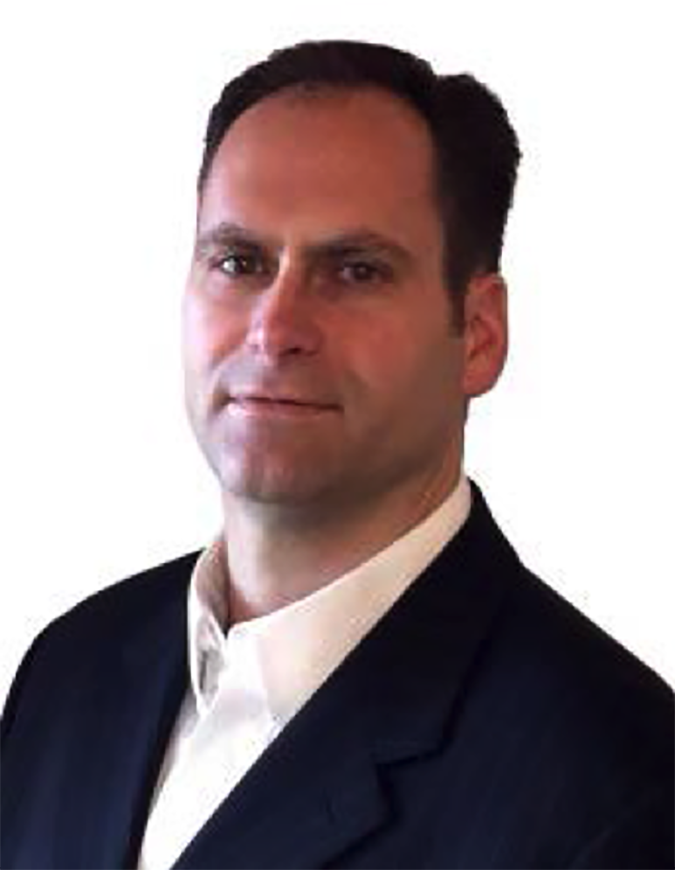 Scott Dempsey is the senior vice president of waste management business development for EnergySolutions, a nuclear services company headquartered in Salt Lake City, Utah.
Dempsey has 29 years of experience in nuclear power plant waste operations, as well as in commercial waste processing, packaging, transportation, and disposition. He has received all relevant Department of Transportation, Resource Conservation and Recovery Act, Occupational Safety and Health Administration, radiological, and other industry certifications required for handling and disposition of wastes. Dempsey holds a bachelor's degree in finance, and his previous experience includes management positions at F.W. Hake Associates, Duratek Inc., and MHF Services.
EnergySolutions has operations across the United States, Canada, and Japan. The company provides services to commercial utilities and U.S. and Canadian governments and laboratories. Its work includes decommissioning nuclear power plants and safely containing, transporting, recycling, processing, and disposing of nuclear material.
Dempsey talked about the company's cask and container activities with Nuclear News Editor-in-Chief Rick Michal.
What is EnergySolutions' role in the design of casks and containers?
Our role is to do all we can to meet our customers' needs related to the project they are working on. We have two locations where we design and manufacture packaging: Clinton, Tenn., and Charlotte, N.C.
At our Clinton facility, known as MHF Packaging, we design and manufacture metal and flexible containers that are certified as IP-1 to Type A Fissile and are routinely used as one-time-use packages for transport and eventual disposal of soils and debris that require Class 7 or Class 9 packaging per the Department of Transportation (DOT) regulations.
At our Charlotte office, the EnergySolutions' "Cask Group," we oversee the design, manufacturing, and maintenance of casks certified as Type A and Type B packaging. These packages are used as "over-packs" and can be reused. Our casks are routinely used to package higher-­activity wastes that require shielding and a package certification. Our casks are transported via our specially designed highway conveyances and require qualified drivers as well as coordination with the communities we transport through.
We offer advice to customers who are in need of specific packages for a certain waste stream. We also offer recommendations for the type of package that is appropriate. In these situations, we take full ownership for designing and fabricating the package to meet the packaging, transportation, and disposal regulations and requirements from the DOT and the Nuclear Regulatory Commission. For customers that already have designs in mind, we work with them to ensure that the designs meet regulations.
How does EnergySolutions maintain quality control when working with subcontractors?
We have a stringent quality control program that is certified as NQA-1. We are routinely audited by regulatory agencies, the government, and our customers to make sure that we are compliant in the work we do. In addition, all of our vendors must pass routine audits and maintain certifications based on the scope of work they are providing to us.
How long does it typically take to get a Nuclear Regulatory Commission license for a high-level waste cask?
That's a very good question. The actual length of time can vary from one design to another. A safe assumption is two years, and it includes the final design, the completion of all the submittals to the NRC, the comments and questions received back from the NRC, our response to the NRC's comments and questions, and then, finally, the approval if we satisfy all of the NRC's requirements.
Are there ways to streamline the licensing process?
There are some ways to do so. We should keep in mind that the end result is a fully licensed, certified cask that our clients can use to safely package and transport radioactive waste at various levels. So we never look to cut corners or decrease the documentation size. We look at previously approved designs or transfer of packages that are already manufactured to shorten the turnaround on final approval.
What lessons have been learned in designing and licensing your containers?
We are continually evaluating our processes and procedures to ensure that we always produce a superior product. We apply lessons learned associated with the design, licensing, and fabrications of our containers, in particular the Type B cask licensed under 10 CFR 71. For example, we have found that it is critical that the design be fabricated based on details provided in licensing drawings before a container can be licensed.
How has COVID-19 affected the supply chain?
We have been deemed an essential business by the various states where we operate. In addition, our customers—utilities and government facilities—have identified us as essential to their continuing operations. As such, we have passed on the same to our subcontractors, which we consider essential. We are currently operating at all of our facilities and service areas and have not experienced interruptions. We continue to monitor the situation on a daily basis and have implemented a COVID-19 response plan to ensure continued operation and services for our clients.
Are there any other supply chain disruptions or challenges that you are facing?
One challenge that we are facing with our supply chain, just like with our customers, is that we are required to perform periodic audits of our suppliers. Audits of our suppliers are part of our quality assurance program and are often times a stipulation in our contract with our customers. We are working with our suppliers and customers to find ways that we can leverage current technologies to reduce travel and on-site visits. One example of this is the use of a secure website for video conferencing and exchange of procedures and other records to maintain control of the viewing audience and the records themselves.
Where do you see growing demand for casks and canisters?
Cask and container demand in the future will have a lot to do with the decontamination and decommissioning projects at power plants. This will involve Type A and B cask shipments, including steel liners. There will also be an increase in demand for cargo and intermodal containers that can transport low-activity material for disposal.