This is the second of three posts presenting the professional opinions of experts in the nuclear field on the Yankee Vermont closing.
----------
Arguments for Keeping the Plant Viable - Rod Adams
You make the call-should Entergy maintain the option of selling or restarting Vermont Yankee?
Vermont Yankee is a complete, licensed, 604-MWe (net), ultra-low emission power plant on a 140-acre riverfront site with the proven capability of producing 4.7 million mega-watt hours of electricity every year.
At an average sales price of $50 per MW-hr, the plant produces $225 million in annual revenue. The plant is located on the correct side of a natural gas supply constraint, there is significant upside potential for the product sales price.
Nuclear fuel cost is roughly $50 million per year. Payroll adds another $60 million-$100 million. License fees add $5 million-$6 million. Special taxes add another $20 million-$30 million.
Its existing license to operate expires in 2032, but that license can be extended for an additional 20 years after a detailed review of the plant's operating condition.
The plant needs a few major repairs to ensure continued reliability. The biggest one is that its condenser must be refurbished or replaced. Because Vermont Yankee is a boiling water reactor with a radioactively contaminated condenser, that job is a more complicated and quite a bit more expensive than it would be for a pressurized water reactor.
However, there is recent industry experience in performing the repair. A good cost estimate for completion is roughly $40 million-$50 million with a 2-3 month repair duration. During this time the plant would be shut down with no revenue produced by the sale of electricity.
There is an unknown investment requirement of as much as $100 million looming in the future to install whatever mandatory reactions to the Fukushima event that the Nuclear Regulatory Commission decides to enforce.
Some Vermont politicians dislike the plant and want it shut down. Vermont Yankee has a $600 million dollar decommissioning fund asset that will cover projected costs after the plant is shut down and formally begins the decommissioning process.
If the plant is returned to service, electricity and electricity capacity prices in New England will be lower, negatively impacting the revenue potential for all other power generating assets in the region.
___________________________________________________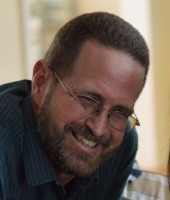 Rod Adams is the publisher of Atomic Insights and the host of the Atomic Show podcast.
---
---
The recent closure of Vermont Yankee (V-Y) provides many lessons for the nuclear profession. One that is significant remains the need for greater activism from nuclear professionals across the spectrum.
Certainly there were strong supporters of V-Y who attended meetings, connected with the media, and engaged the public (even brought cookies and brownies). However, we need more voices telling our story.
Technology professionals as activists are rare, but have a great impact when present. Frederick Salvucci, a civil engineer, was a principal leader of the Central Artery/Tunnel Project (i.e., "Big Dig"). He was a fierce advocate who was not inspired by improved traffic or Boston's economic future.
Rather, the interstate had plowed over Salvucci's grandmother's home and he was determined to reclaim the Boston of his youth by literally burying the interstate. He worked with government, citizens, and the media to bring "Big Dig" to fruition.
We make strong arguments for nuclear energy based on comparisons with fossil fuels and by explaining radiation effects and economic benefits. However, to fully capture the public moral imagination we all need to embrace pro-nuclear activism and engage the public.
All includes nuclear professionals across the disciplines (power, medicine, research), across the organizations (utilities, vendors, consultants), and across functions (CNOs, skilled craft, even engineers).
We may not be able to do everything everywhere, but if we all do what we can in favor of nuclear, if we take control of telling our nuclear story, the public will take notice.
__________________________________________________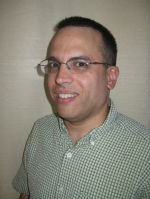 Robert Margolis, PE, is a nuclear engineer having over 28 years of experience as a reactor engineer, startup test engineer, project engineer, and safety analyst.
---
A Lack of Profitable Power Contracts - Ed Kee
"Wholesale market design flaws that continue to result in artificially low energy and capacity prices." This is Entergy's reason for early retirement and it meant that the firm experienced financial losses for Vermont Yankee (V-Y).
Until March 2012, electrical power from V-Y was sold to the original utility owners under a power contract included in the 2002 purchase. This power contract was not renewed.
Entergy tried to find new power contracts, but this was difficult due to low wholesale electricity market prices and uncertainty about whether the state would prevent V-Y from operating after March 2012 when the original NRC operating license expired. Entergy won the right to continue operating V-Y for another 20 years, but without power contracts.
With no power contracts, Vermont Yankee sold power at a loss into the ISO NE electricity spot market and forward capacity market. These losses would be even worse after ISO NE changed its rules to allow negative spot prices in late 2014.
Early retirement stopped Vermont Yankee's financial losses, similar to the early retirement of Dominion's Kewaunee reactor in Wisconsin in 2013.
Electricity markets are focused on short-term wholesale market prices instead of long-term total system cost. This flawed approach ignores the value of nuclear electricity.
In these flawed electricity markets, it is likely more existing nuclear units will retire early (and permanently) and no new nuclear projects will be built.
__________________________________________________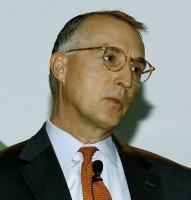 Edward Kee is the owner of Nuclear Economics Consulting Group (NECG) and is an Affiliated Expert with NERA Economic Consulting.
---