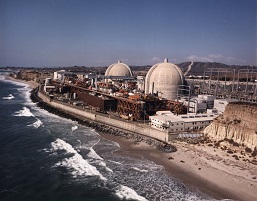 By Will Davis
This morning, Edison International, parent company of Southern California Edison, made an announcement that it had decided to permanently retire the two-unit San Onofre Nuclear Generating Station in California.  Later in the morning, it held a teleconference to expand upon the details provided in the press release.
Edison President Ted Craver made it very clear during the teleconference, when asked about recovery for the project costs and the decision making process that led to this morning's announcement, that the "definitive" event was the May 13 ruling by the ASLB (Atomic Safety and Licensing Board) that made it clear to the owners that the restart process would be a "long, uncertain" process that was not likely to result in any sort of final go/no-go restart decision potentially for over a year.
According to Craver and SCE President Ron Litzinger, the plan had been (as was well known) to operate Unit 2 at 70-percent power for a five-month test period, after which (hopefully) it would have been allowed to operate either at that power or, as was revealed newly at today's telecon, potentially later an even higher power rating should safety have been proven. It was also revealed today that this restart plan, and in fact the plan all the way forward to the end of the site's license in 2022, included never operating Unit 3 again. SCE had been figuring the costs of the whole project and factoring in the costs of buying replacement power, and decided that even though earlier the restart of Unit 2 was the "best cost option" if safety were assured, by the end of this year it certainly would not have been the "best cost option." The ASLB decision and the crippling delay in decision making made it clear that restart couldn't happen before that calculated end-of-year breakpoint at which restart was no longer economically viable.
In terms of paying for the decommissioning, SCE officials stated today that the San Onofre decommissioning fund contains about $2.7 billion after tax, and that this constitutes about 90 percent of the required funding for the decommissioning-meaning that the monies required to defuel, and demolish, the plant are mostly on hand. What isn't clear is how much of the other costs the rate payers and shareholders will be on the hook for.
Craver and Litzinger described three basic related cost groups for San Onofre; namely, replacement power costs, O&M or Operating and Maintenance Costs, and the investment in San Onofre itself will have to be balanced by four recovery processes that include monies from rate payers, any awarded monies from Mitsubishi (which mostly designed and then built the steam generators,) NEIL or Nuclear Electric Insurance, Ltd. insurance monies, and finally money from the shareholders. According to Litzinger, the total allocated cost for the steam generator replacement program was $665 million; costs incurred to date on the project total $602 million. The SCE officials stated that the total value of the plant as an asset is roughly $2.1 billion and that SCE had "reduced its outlook by twenty cents in earnings per share." The total amounts that may be recovered either through California Public Utilities Commission-approved rate increases, or through litigated action with Mitsubishi-are not known at this time, meaning that the entire cost recovery picture at this moment is still quite vague.
The SCE officials were asked during the teleconference if they'd actually considered replacement of the still-new but flawed Mitsubishi steam generators; the answer was essentially "yes," but that the costs of such an operation could not be recovered in the nine years the plant has left on its license. In a very interesting twist, twice Craver said that it was not at all certain, "given the recent events" surrounding San Onofre Nuclear Generating Station (and other events such as Fukushima Daiichi's accident, and continued seismic concerns on the US West Coast), that it could bet on receiving a license extension to operate the two plants beyond 2022 (saying that an extension was "not automatic, not guaranteed and not quick"), which is what would have been required to pay off yet another set of steam generators. The amount of money that such a further replacement would cost had been calculated but according to Craver "hasn't been released to the public as of yet."
It's essential to the area that replacement power be found for San Onofre.  Litzinger observed that the "best case" replacement generating capacity would be in the L.A. basin, and would combine natural gas fired combined-cycle base load plants with natural gas peakers and some new transmission line. Should extra generating capacity not be possible in the basin, a good deal of transmission line would have to be built. The observation was made that SCE was already scheduling to experience some loss of generating capacity in the area as fossil plants were phased out, and that with those and San Onofre, SCE generated about 1/3 of the energy it delivered and bought 2/3 of it. Now, SCE will only potentially generate about 1/8 of the energy it delivers and will have to buy 7/8 of it from other producers.
Details about the decommissioning are, quite expectedly, not set yet. Craver said that the process would be a "multi-decade" one. Details were not yet available as to whether SONGS would be placed in a SAFSTOR condition or immediately move to DECON. SCE officials did say this morning that Unit 3 was already defueled, and that Unit 2 would be defueled in a "matter of weeks." At time of writing, the Nuclear Regulatory Commission had still not officially been notified of the decision to retire the plant.
In the end, it appears that the convoluted process that was seemingly being invented as it went to review the safety of the steam generators after the effect of fluid elastic instability became known (and there was a primary to secondary leak in Unit 3) is what killed the plant-from SCE's standpoint. SCE made it clear that restart and operation of Unit 2 was for some time a carefully calculated "best cost option," which would have allowed the plant to begin generating at least 70 percent of the capacity of one of the two units to get revenue coming back in. The continued dragging out of the process to ensure safety of that unit was propped up today as the prime reason for the change in direction to retire and decommission the plant.
Some might quickly respond that it was technical problems that killed the plant. Perhaps in the bigger picture, this is correct; but in the earlier days of nuclear energy, quite a large number of technical problems were encountered in nuclear plants and overcome after testing periods. SCE has quite consistently said in all venues that it believes that the instability in the steam generator tube bundles would be avoided completely at a lower power rating-a statement that we'll never be able to prove or disprove operationally now that Unit 2 will never restart. In the interest of public safety and transparency, and in light of the Fukushima Daiichi accident, it may be that the concept of testing the plant without wholesale repair or replacement of faulty parts was just too much for a now-suspicious populace to support.
Further links:
NRC Blog Post on San Onofre today
NEI on the San Onofre shutdown
ANS Nuclear Cafe (March 15) - San Onofre debate now more public and more technical
ANS Nuclear Cafe (November 1, 2012) - San Onofre reactors face divergent paths to restart
Atomic Power Review - Meredith Angwin guest post on Steam Generator design and testing, relative to San Onofre
Background:  Steam Generator Design (Atomic Power Review)
SCE commentary on MHI steam generator evaluation (Atomic Power Review)
_________________________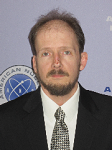 Will Davis is a consultant to, and writer for, the American Nuclear Society; an active ANS member, he will serve on the ANS Public Information Committee 2013-2016.  In addition, he is a contributing author for Fuel Cycle Week, is on the Board of Directors of PopAtomic Studios, and writes his own popular blog Atomic Power Review. Davis is a former US Navy Reactor Operator, qualified on S8G and S5W plants.  He's also an avid typewriter collector in his spare time.