Mark your calendar to attend the Young Professionals Congress sessions this November in Washington, DC!

Are you interested in getting to know the ANS Young Members Group (YMG) and the North American Young Generation in Nuclear (NAYGN)? 
The American Nuclear Society YMG and the NAYGN have designed a one-day program to provide a unique opportunity for young professionals in the nuclear industry. The sessions will provide actionable skills development and broad networking opportunities for all attendees. The program is an embedded topical meeting held in conjunction with the ANS Annual Winter Meeting.
When: Saturday, November 9, 2013
Where: Omni Shoreham Hotel, Washington, D.C.
More information and registration:  2013 ANS Winter Meeting and Expo
Members of ANS and NAYGN are encouraged to attend. Attendance for the full ANS meeting is not required to attend the Young Professional Congress. Be on the lookout for the program agenda in upcoming communications.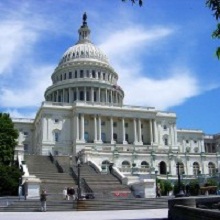 You are also invited to participate in the YMG-sponsored Hill Visit on Thursday, November 14. To prepare participants for this event, a Communicating Effectively with Your Representative prep session will take place on Wednesday, November 13. Be on the lookout for more details. (Also see Capitol Hill Visit 2011 and Lenka Kollar's first-hand account.)
For more information, please contact Gale Hauck.
__________________________