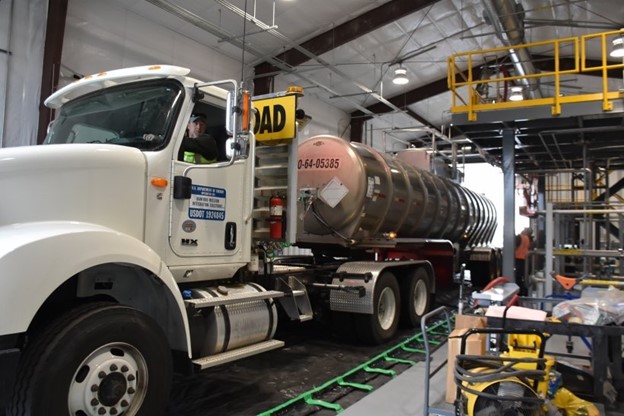 Construction of a backup load-in station has been completed at the Hanford Site's Effluent Treatment Facility (ETF) in Washington state.
"We broke ground on the backup facility about a year ago," said Rob Wood, project manager for Washington River Protection Solutions, the Department of Energy's tank operations contractor at the site. "I am proud of the team for completing this portion of the load-in expansion project and doing it safely. In phase two, expansion of the main load-in station will prepare us for 24/7 operations on the Hanford Site."
Watch a time-lapse video of the backup load-in station construction here.