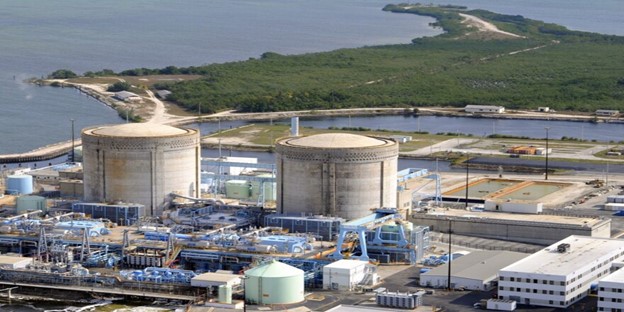 The Nuclear Regulatory Commission has released for public comment a draft site-specific environmental impact statement concerning subsequent license renewal for the two reactors at Florida's Turkey Point power plant. The EIS's preliminary conclusion is that any environmental impacts from the continued operation of the units for a period of 20 years beyond their current expiration dates "are not so great that preserving the option of SLR for energy-planning decision-makers would be unreasonable."
Comments should be submitted by November 7 through the federal rulemaking website at regulations.gov, with a search for Docket ID NRC-2022-0172; by email to TurkeyPoint34Environmental@nrc.gov; or by mail to Office of Administration, Mail Stop: TWFN-7-A60M, U.S. Nuclear Regulatory Commission, Washington, D.C. 20555-0001, ATTN: Program Management, Announcements and Editing Staff.
Background: While the NRC approved Florida Power & Light's SLR application for Turkey Point Units 3 and 4 back in December 2019—extending the reactors' expiration dates to July 2052 and April 2053, respectively—the commission in February of last year issued decisions impacting the environmental review process for SLR applications. In one of those decisions, the agency concluded that the generic environmental impact statement (GEIS) on license renewal used by staff for its SLR reviews analyzed only the environmental impacts of an initial 20-year license renewal term and did not apply to a subsequent renewal term. As a consequence of that decision, the NRC moved the Turkey Point-3 and -4 expiration dates back to 2032 and 2033.
A separate commission decision provided an option for license holders, including FPL, to provide additional environmental information on a site-specific basis, instead of waiting for NRC staff to revise the GEIS and complete a related rulemaking. FPL submitted its supplemental environmental report on SLR for the Turkey Point units in June 2022.