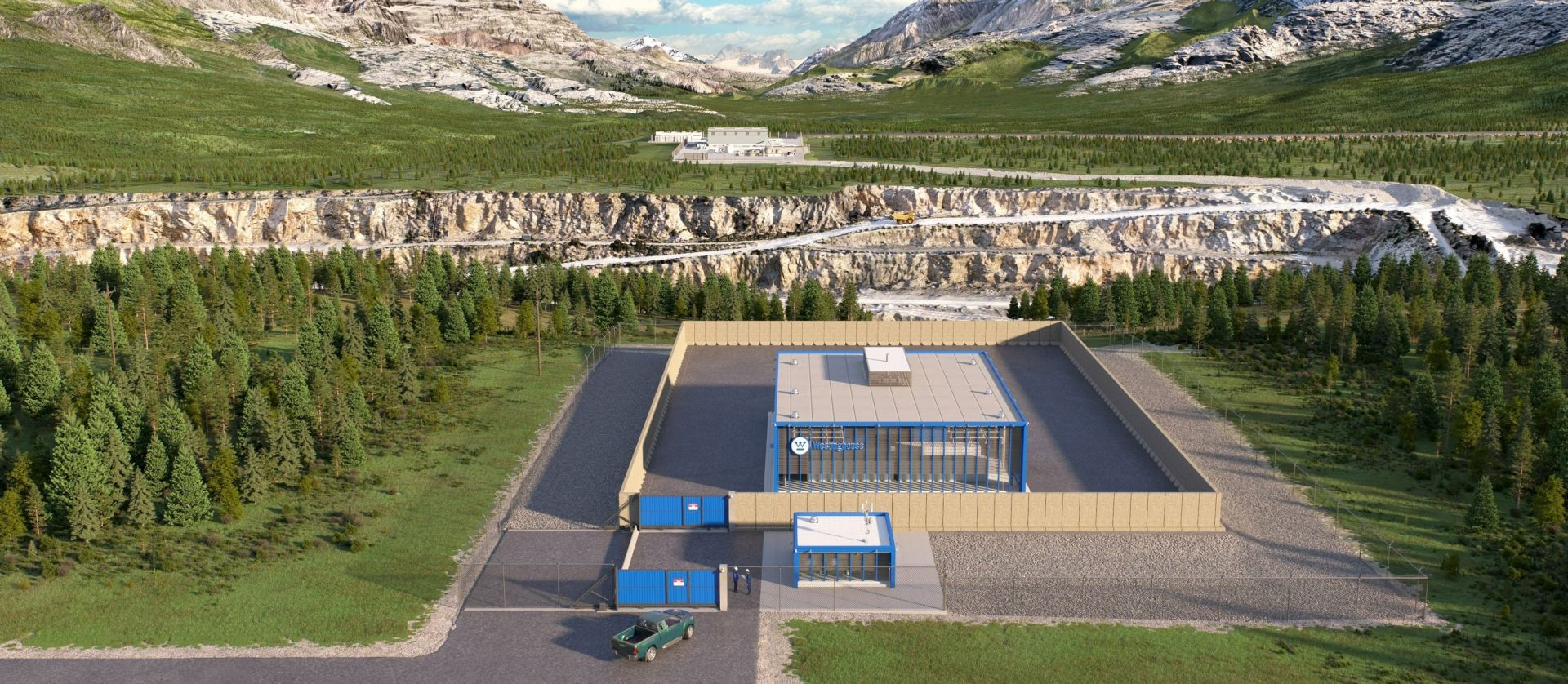 Westinghouse Electric Company has submitted to the Canadian Nuclear Safety Commission the first set of vendor design review (VDR) documents for its eVinci microreactor, the Pennsylvania-based nuclear technology firm announced yesterday. In September 2021, Westinghouse signed a service agreement with the CNSC that initiated the VDR.
An optional service provided by the CNSC at the request of a vendor, the VDR is a way for commission staff to provide feedback early in the design process. More specifically, according to the CNSC, the VDR verifies the acceptability of a nuclear power plant design with respect to Canadian nuclear regulatory requirements and expectations, as well as Canadian codes and standards. In addition, the review aims to identify fundamental barriers to licensing a new design in Canada and to assure that a resolution path exists for any design issues identified.
The VDR process typically consists of three phases:
Phase 1—Prelicensing Assessment of Compliance with Regulatory Requirements, which involves an overall assessment of the vendor's design against the most recent CNSC design requirements for new nuclear power plants in Canada.
Phase 2—Prelicensing Assessment for Any Potential Fundamental Barriers to Licensing, which goes into further detail, with a focus on identifying any potential fundamental barriers to licensing the vendor's design.
Phase 3—Follow-up, which allows the vendor to follow up on certain aspects of phase 2 findings by seeking more information from the CNSC about a phase 2 topic and/or asking the agency to review activities taken by the vendor toward the reactor's design readiness, following the completion of phase 2.
Westinghouse provided four phase 1 focus area submissions to the CNSC on June 30. All told, more than 40 submissions will be filed during phases 1 and 2 of the VDR, the company said.
Westinghouse also noted that it is planning to submit reports for joint review under the memorandum of cooperation between the Nuclear Regulatory Commission and the CNSC signed in 2019. The reports will focus on selected design aspects of the eVinci, with the primary objective of establishing alignment with, and a common understanding of, regulatory expectations.
The tech: Westinghouse has described the eVinci microreactor as "essentially a small battery for decentralized generation markets and for microgrids, such as remote communities, remote industrial mines, and critical infrastructure." Key attributes include the following:
Transportable energy generator.
Fully factory built, fueled, and assembled.
1 MWe to 5 MWe combined heat and power.
40-Year design life, with a three-plus year refueling interval.
Target of less than 30 days on-site installation.
Autonomous operation.
Power demand load following capability.
Minimal moving parts.
Near-zero emergency planning zone with small site footprint.
What they're saying: "Westinghouse has a more than 70-year history of licensing and deploying nuclear reactors," said Jon Ball, president of the company's eVinci microreactor business. "Taking these vital first steps with the regulator marks an important milestone as we successfully accelerate the development of this game-changing technology."