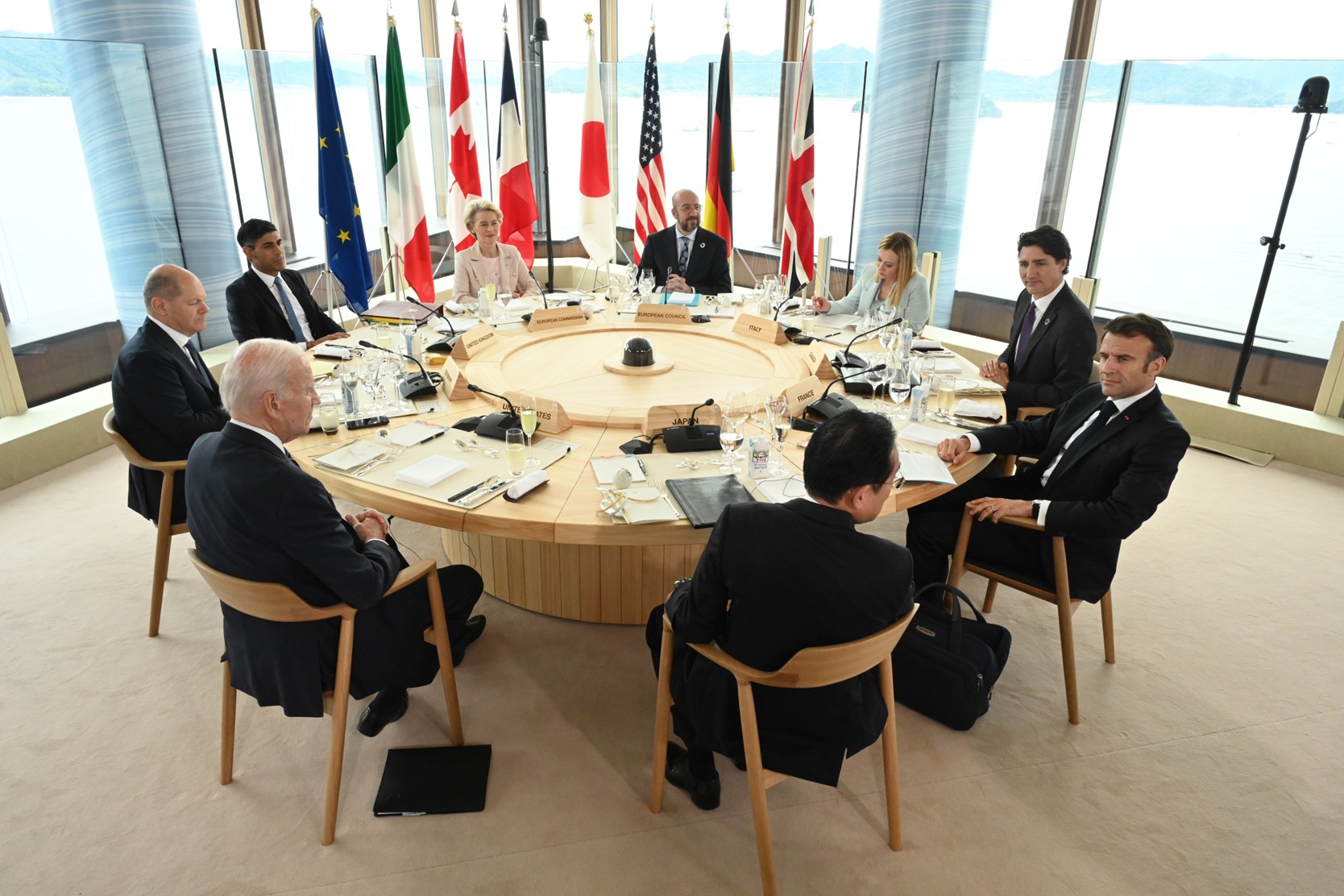 On the sidelines of the G7 summit in Hiroshima, Japan, over the weekend, the Biden administration and partners Japan, South Korea, and the United Arab Emirates announced a public-private commitment of up to $275 million to support the advancement of NuScale Power's small modular reactor project in Romania.
The announcement was part of a commitment made by world leaders last year at the G7 summit at Schloss Elmau in Germany to mobilize $600 billion in infrastructure investments under a new program—the Partnership for Global Infrastructure and Investment.
Funding for the NuScale project will support procurement of long lead materials, phase two of front-end engineering and design (FEED) work, provision of project management expertise, site characterization and regulatory analyses, and the development of site-specific schedule and budget estimates for project execution, according to a May 22 NuScale press release. In addition, the U.S Export-Import Bank (EXIM) and U.S. International Development Finance Corporation (DFC) issued letters of interest for potential support of up to $3 billion and $1 billion, respectively, for project deployment, the Portland, Ore.-based SMR developer said.
In addition to EXIM and DFC, partners committed to advancing the SMR project include the Japan Bank for International Cooperation; DS Private Equity (South Korea); EXIM Bank Romania, Nuclearelectrica, and Nova Power & Gas (Romania); and Emirates Nuclear Energy Corporation (UAE). According to a State Department release, ENEC's involvement in the Romanian project, through in-kind contribution of nuclear experts, represents the first nuclear energy–focused activity undertaken within the U.S.-UAE Partnership for Accelerating Clean Energy (PACE) platform. PACE was launched in November 2022 to catalyze $100 billion in financing, investment, and other support to deploy 100 new gigawatts of clean energy capacity by 2035.
CEO excitement: "Support from the Biden administration and international partners is a signal to energy markets around the world that NuScale SMRs are an important new technology solution to global decarbonization and that Romania has the capabilities and experience to support its deployment," said John Hopkins, NuScale's president and chief executive officer. "We are thrilled public-private partnerships are helping deploy our leading SMR technology as soon as 2029."
In case you missed it: In January of this year, NuScale announced the signing of a contract with Romania's RoPower Nuclear for FEED work on the project. The American firm called the agreement "a significant step toward the deployment of a NuScale VOYGR small modular reactor power plant in Romania."
A joint venture of Nuclearelectrica—owner and operator of Romania's Cernavoda nuclear plant—and Nova Power & Gas, RoPower was launched last September to bring NuScale's SMR technology to the Eastern European nation.