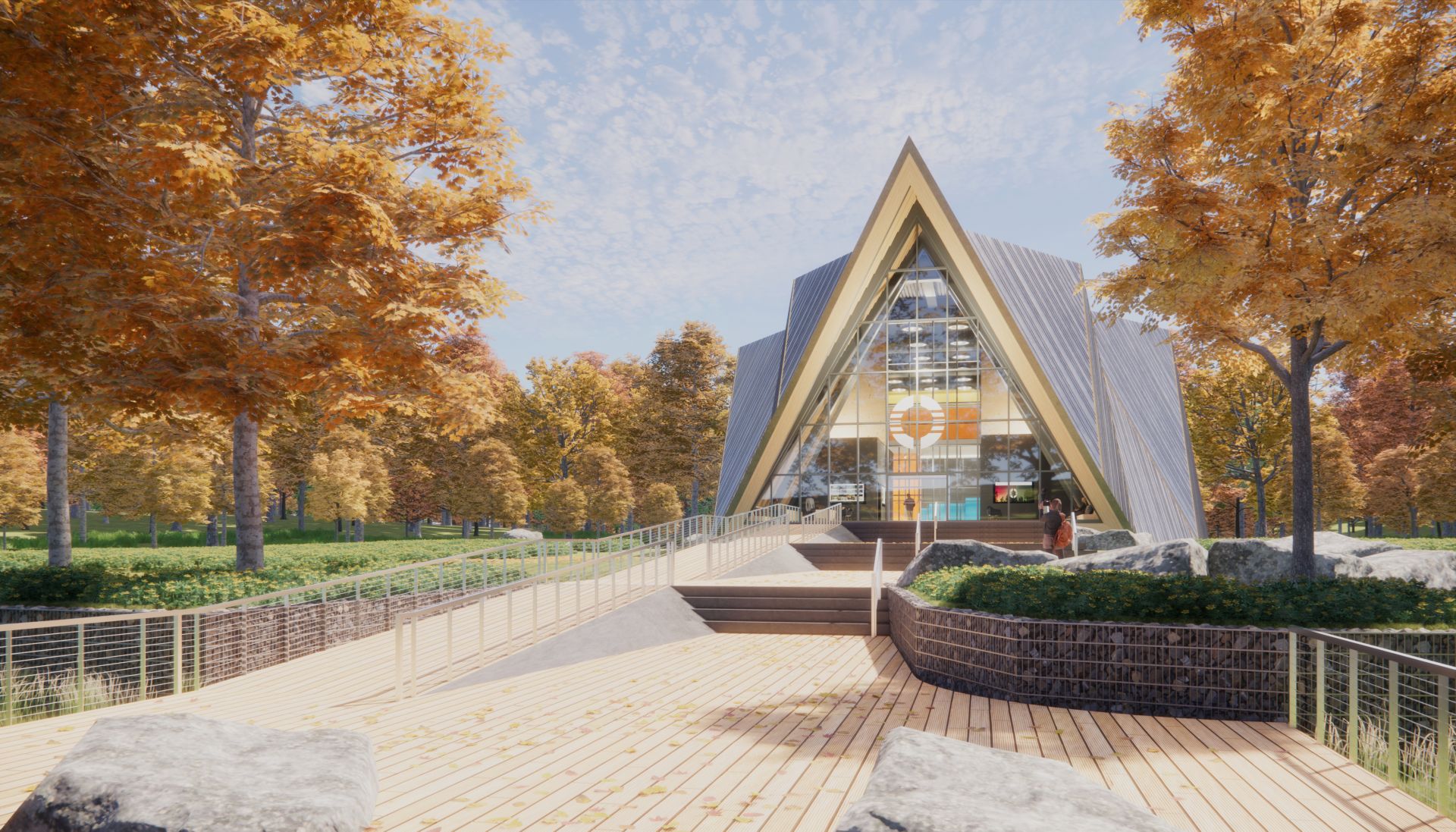 Santa Clara, Calif.–based Oklo is planning to build its second and third commercial Aurora Powerhouse nuclear plants in southern Ohio, the company announced yesterday. The advanced reactor developer received a site permit in December 2019 from the Department of Energy to build its initial Aurora facility at Idaho National Laboratory.
According to the announcement, Oklo has signed an agreement with the Southern Ohio Diversification Initiative (SODI), a community-reuse organization, to deploy two 15-MWe plants on land owned by SODI at the Portsmouth site near Piketon, Ohio. The DOE began transferring parcels of the Portsmouth site—home to the Portsmouth Gaseous Diffusion Plant, now undergoing decontamination and decommissioning—to SODI in June 2018 for economic development.
Combined, the plants are expected to provide up to 30 MW of clean electric power and more than 50 MW of clean heating, with opportunities to expand, Oklo said. Also, Oklo envisions the plants as area job creators, furthering SODI's mission to improve the quality of life for the southern Ohio community through economic diversification and the advancement of clean energy solutions.
SODI is one of the partners for the Site Reuse Deployment Guidance for Advanced Reactors project, along with team members from Orano Federal Services, Southern Nuclear Company, Electric Power Research Institute, and INL. The project was funded through a grant from the DOE's Office of Nuclear Energy to support the deployment of advanced reactor technology and the use of former nuclear sites.
Signers' language: "Oklo is accelerating our commercialization plans with sites for two more plants confirmed, building on our commercial deployment in Idaho," noted Jacob DeWitte, Oklo's cofounder and chief executive officer. "Our business model and use of mature, demonstrated reactor technologies allow us to provide power to customers who want the reliable, clean, and affordable energy we can provide."
Kevin Shoemaker, legal counsel for SODI, said that his organization "is proud to partner with Oklo and see the land developed in a way that will provide benefits to the community and the entire region."
In case you missed it: Oklo submitted to the Nuclear Regulatory Commission a combined license application to build and operate its Aurora microreactor at INL in March 2020. In June of that year, the agency docketed the application, making Aurora the first advanced non–light water reactor to be accepted for review by the NRC. In January 2022, however, the NRC announced that it had denied the application, due to the company's failure to provide sufficient information on several crucial topics regarding the Aurora design.
Nonetheless, some eight months later, Oklo submitted a licensing project plan to the NRC, outlining its proposed engagement to support future Aurora licensing activities.