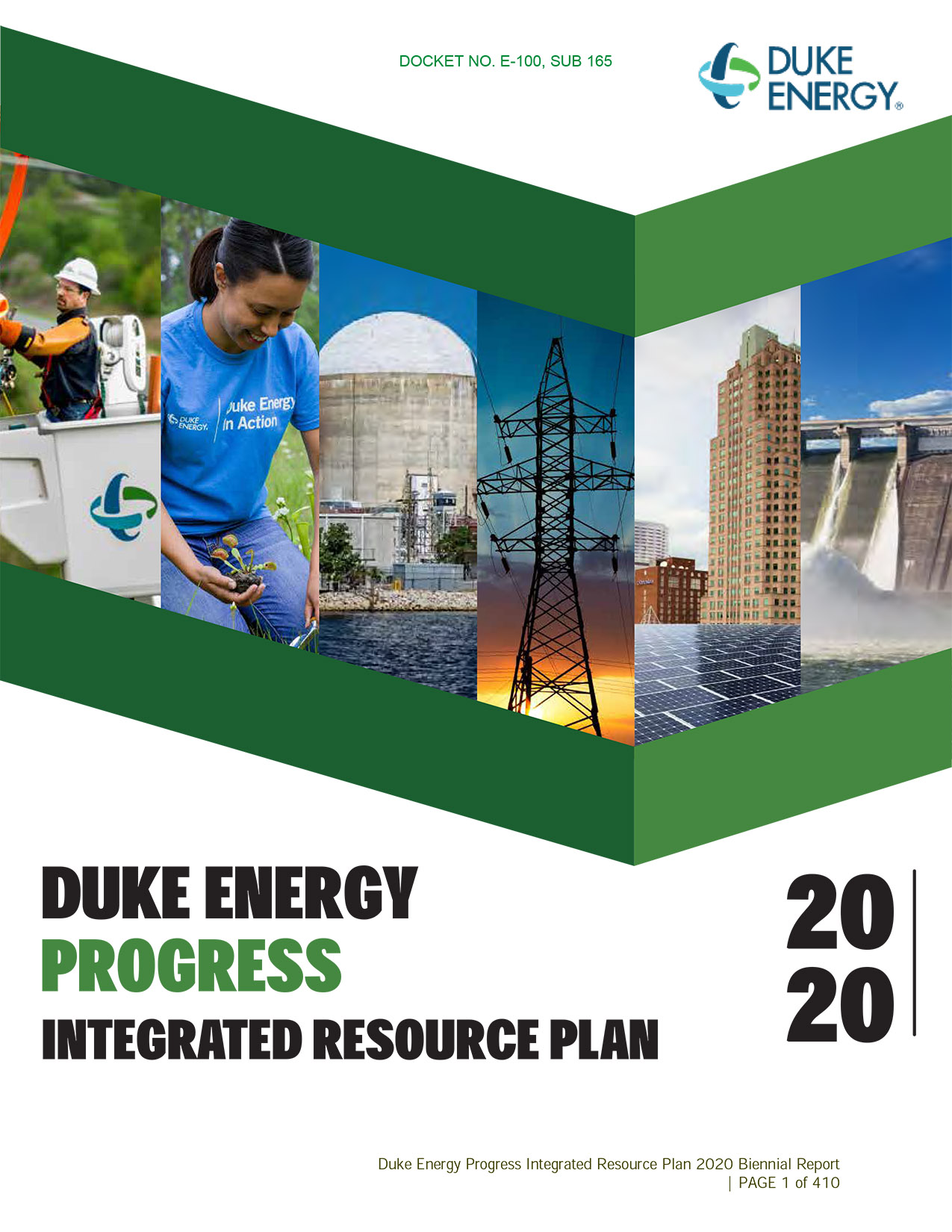 Duke Energy Progress and Duke Energy Carolinas have filed their 2020 Integrated Resource Plans (IRPs) with state regulators, parent company Duke Energy announced September 1.
The plans outline a range of options to achieve varying levels of carbon reduction, including, for the first time, potential pathways to achieve up to 70 percent carbon-emission reduction through policy and technology advancements.
Aggressive carbon-reduction targets are attainable, the company said, with investments in solar, wind, and energy storage, as well as with advanced nuclear, offshore wind, and other technologies "as they become available." (Last September, Duke Energy declared its intention to seek subsequent license renewal for the 11 reactors it operates in six nuclear plants in the Carolinas [NN, Oct. 2019, p. 9].)
Quote: "The Carolinas are a national leader for carbon-emissions reduction in the electric sector, and we're eager to build on and accelerate that success," said Lynn Good, Duke Energy chair, president, and chief executive officer. "To that end, we've conducted extensive analysis to provide customers, regulators, and policymakers a comprehensive view of the options for further reductions. We are ready to collaborate to find the best fit for the Carolinas and the citizens and businesses we serve."
Zooming in: The 2020 IRPs each present six potential pathways within a 15-year planning horizon that evaluate different possible resource portfolios. According to Duke, each pathway keeps the company on a trajectory to meet its near-term carbon-reduction goal of at least 50 percent by 2030 and long-term goal of net zero by 2050, while exploring accelerated coal-retirement options, significant increases in renewables, including onshore and offshore wind, and further integration and development of new technologies, among other scenarios.
The plans, Duke added, demonstrate the valuable role that nuclear and natural gas can play as part of a balanced portfolio, sustaining the company's carbon-reduction pace by enabling early coal retirements.
A long engagement: Duke engaged North and South Carolina stakeholders over a six-month period—including business customers and consumer advocacy and environmental groups—to solicit input to inform the planning process, the company said. Three virtual sessions were held, with more than 200 external stakeholder participants, yielding recommendations in the areas of resource planning, carbon reduction, energy efficiency, and demand response.
"Duke Energy certainly gave stakeholders many opportunities to weigh in before developing major long-term plans that will affect thousands of families and businesses, and I hope to see that robust engagement reflected throughout this important process," said David Rogers, southeast deputy regional director for the Sierra Club's Beyond Coal campaign. "I appreciated the opportunity for more substantive engagement with Duke Energy, and I highly encourage company leaders to continue involving stakeholders early in key strategic decisions."
Matt Crozat, senior director of policy development at the Nuclear Energy Institute, commented, "Duke Energy has taken a step toward its carbon-free future by recognizing the importance of small modular reactors and advanced reactors in meeting its energy goals. These reactors will provide safe, always-on, carbon-free energy with the potential to complement wind and solar. This builds on Duke Energy's commitment to pursue second license renewals of its entire nuclear fleet and demonstrates that both today's nuclear plants and technologies of the future can and will contribute greatly in meeting our climate goals."