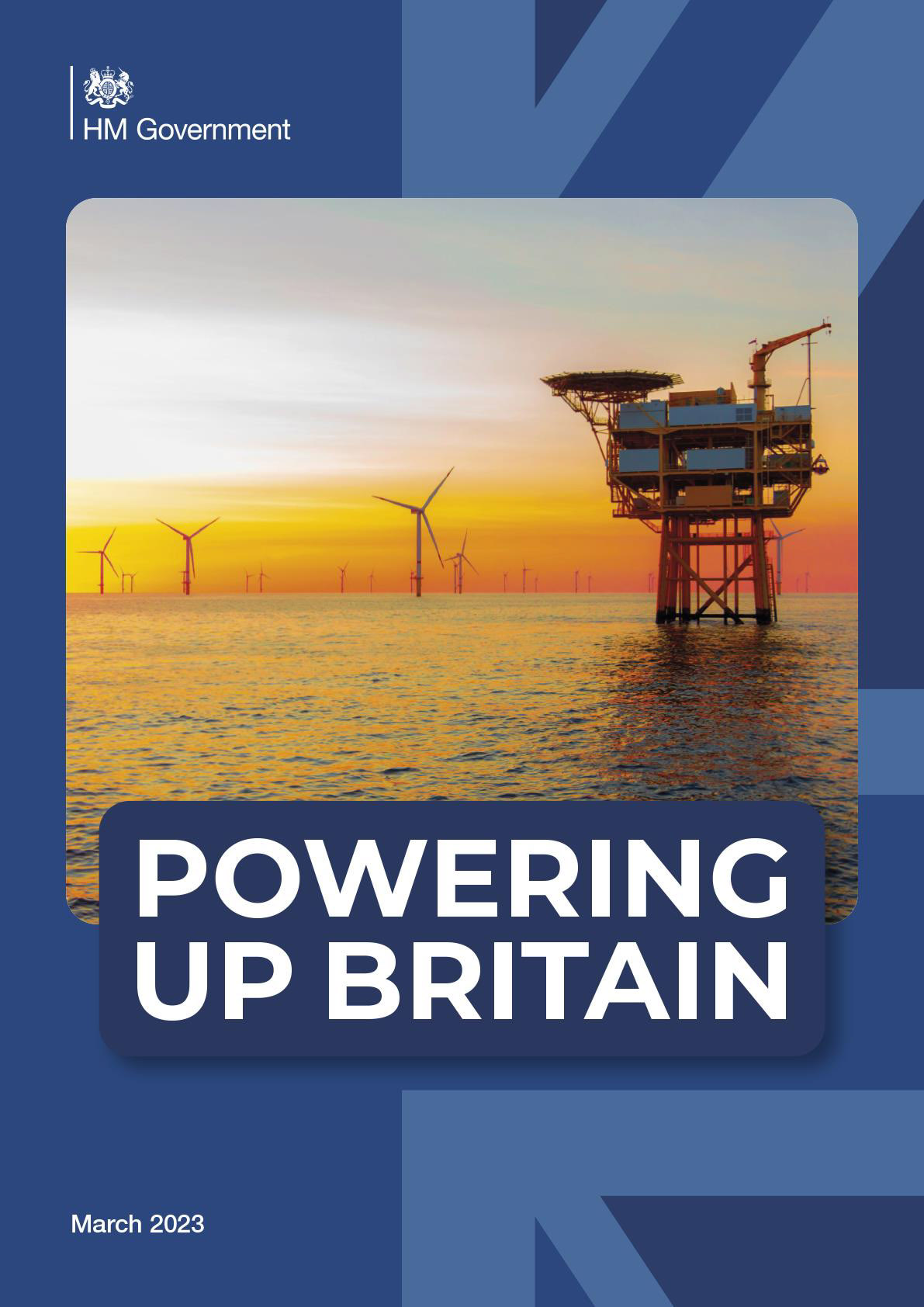 With the release last week of the policy paper Powering Up Britain, the U.K. government unveiled its plan to enhance the nation's energy security and deliver on its ambitious net-zero commitments.
"This document explains how we will diversify, decarbonize, and domesticate energy production by investing in renewables and nuclear, to power Britain from Britain," writes U.K. secretary of state for energy security and net zero Grant Shapps in the foreword. "It sets out the extraordinary opportunities opening up in technologies like carbon capture, usage, and storage; floating offshore wind manufacturing; and hydrogen, which will not only help us reach net zero but also consolidate Britain's position as a global leader in green energy. And it details how we will use that leadership to influence energy decarbonization internationally."
The plan for nuclear: Because nuclear energy is, according to the paper, "the critical baseload of the future energy system," measures being taken by the government include the launch of Great British Nuclear. A new governmental body, GBN will be led initially by Simon Bowen as interim chair and Gwen Parry-Jones as chief executive officer. GBN will support the government's ambition to ramp up nuclear capacity in the United Kingdom to up to 24 GW by 2050, with its first priority being the launch of a competitive process to select the best small modular reactor technologies for development.
"This will commence in April with market engagement as the first phase," Powering Up Britain states. "The second phase—the down-selection process—will be launched in the summer, with an ambition to assess and decide on the leading technologies by autumn. We will co-fund the selected technologies through their development and will work with successful bidders on ensuring the right financing and site arrangements are in place, in line with our commitment to take two final investment decisions next parliament."
A spokesperson from Rolls-Royce SMR welcomed the news, saying, "The Rolls-Royce small modular reactor can begin providing stable, secure supplies of low-cost power by the early 2030s, and we look forward to engaging in Great British Nuclear's selection process. Our organization has a strong nuclear heritage, and the Rolls-Royce SMR design is based on well-understood nuclear technology, already making good progress through assessment by the industry's independent regulators. As the U.K.'s sovereign nuclear technology, we are well placed to support the government's energy-security and net-zero objectives."