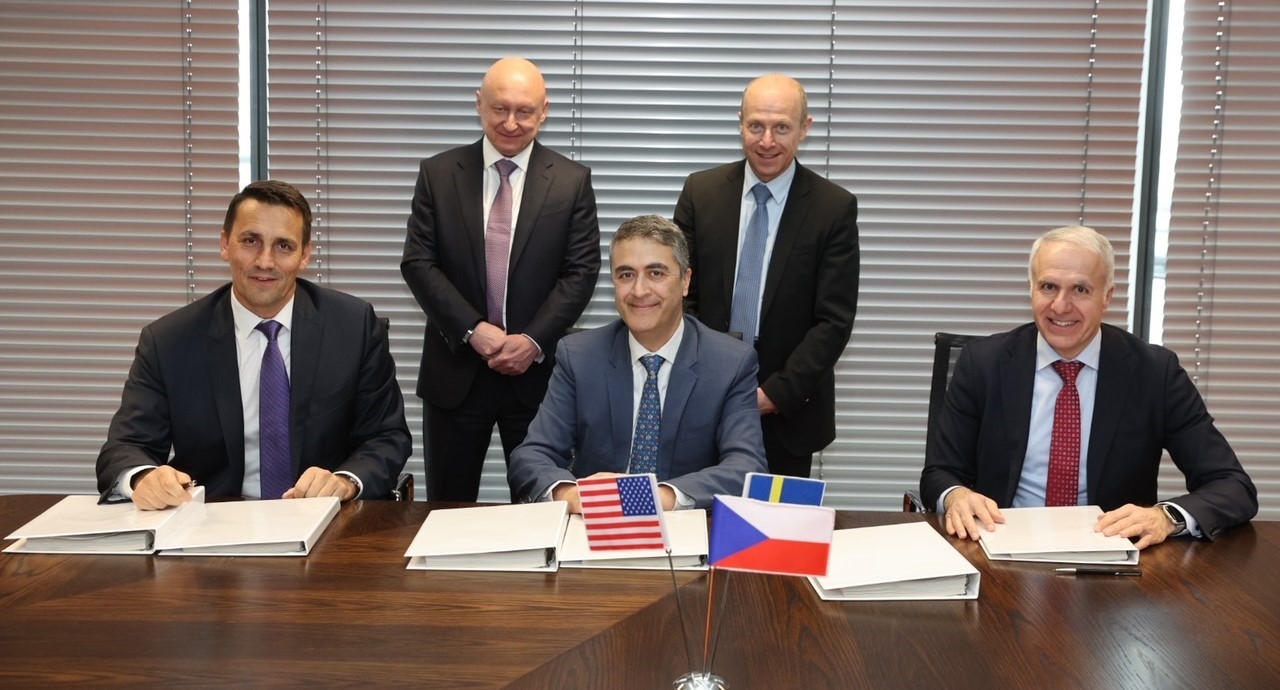 Westinghouse has signed an agreement with ČEZ, owner and operator of the Czech Republic's nuclear power plants, to supply VVER-440 fuel assemblies to the Dukovany facility, the American firm announced March 29. Fuel deliveries will commence in 2024, replacing Russia's TVEL fuel, with an anticipated term of seven years. One of the Czech Republic's two nuclear power plants, Dukovany houses four Russian-supplied VVER-440/V213 reactors.
The new contract follows the companies' agreement in June of last year for the provision of modified Robust Westinghouse Fuel Assemblies (RWFA) for the Czech Republic's other nuclear plant, Temelín, home to two VVER-1000/V320 units.
Signers' language: "Our focus is not only the safety of our nuclear power plants but also the energy safety of the entire Czech Republic," said Bohdan Zronek, a member of ČEZ's board of directors and director of its nuclear energy division. "That's why the contract with Westinghouse is very important. Thanks to the widening of the number of possible suppliers, we are strengthening our energy independence and the certainty of further operation of our sources."
"We are grateful for ČEZ Group's confidence in Westinghouse and remain fully committed to supporting its policy of supply diversification," added Tarik Choho, president of Westinghouse's nuclear fuel division. "Westinghouse is delivering a true alternative with a proven fuel design for the VVER plants, and we look forward to reinforcing our long-term collaboration with ČEZ."
In case you missed it: Last December, ČEZ announced that a Westinghouse-Bechtel team, Électricité de France, and Korea Hydro & Nuclear Power had all submitted their initial bids for securing the contract to build a fifth reactor at Dukovany.
The tender for the new unit had been launched in March 2022 by ČEZ subsidiary Elektrárna Dukovany II following approval from the country's Ministry of Industry and Trade. At the time, the cost of the project was estimated at €6 billion (about $6.5 billion at this writing).
Final bids are to be submitted by the end of September 2023 and the winning bidder will be announced in 2024. ČEZ hopes to have the new unit in operation by 2036.
The bids from Westinghouse and EDF both proposed not only the construction of Dukovany-5 but the potential construction of a Dukovany-6, plus two additional units at Temelín.