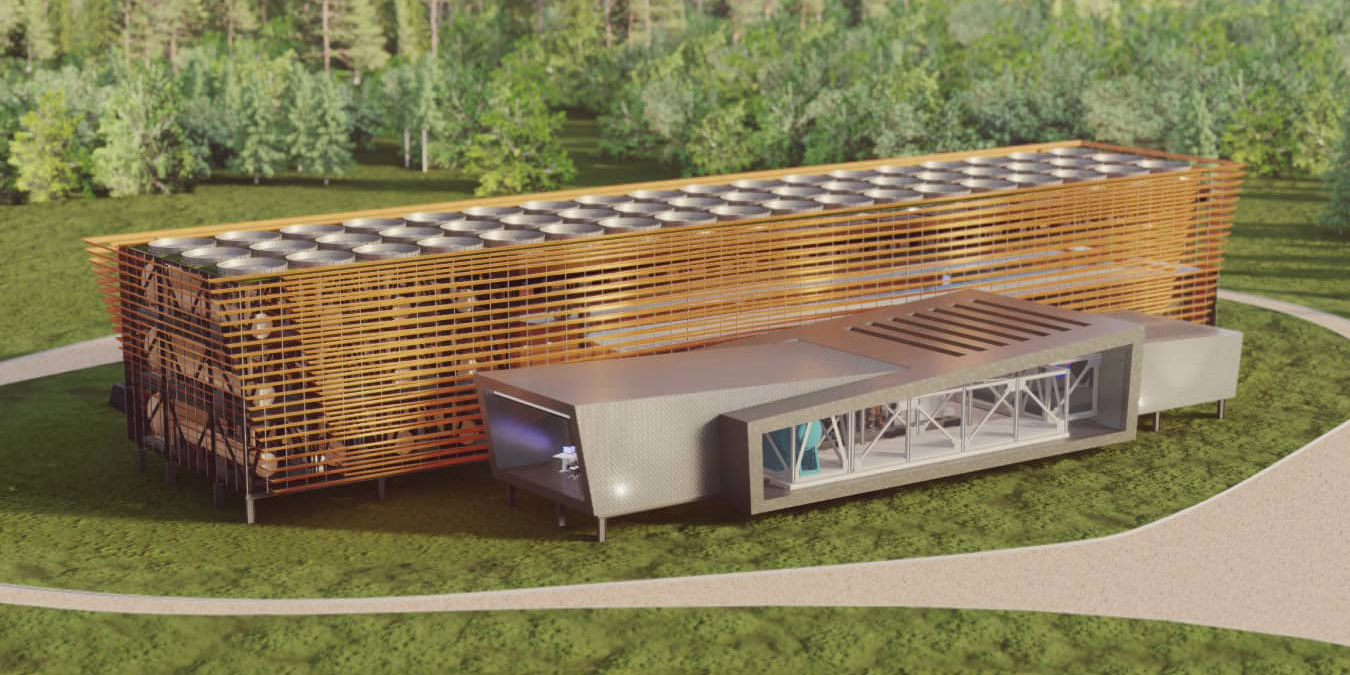 Startup company Last Energy has announced power purchase agreements for 34 units of its 20-MWe nuclear power plants with four industrial partners in Poland and the United Kingdom. In total, according to the company, the deals represent more than $18.9 billion in electricity sales.
Last Energy, which was founded in 2020, is aiming to provide full-cycle nuclear project development, including modular microreactor design, construction, financing, service, and decommissioning. Its power plant would include a pressurized water reactor and a modular design, with each unit able to produce 20 MW of electricity with combined heat and power applications. The plant would be fully factory fabricated and could be installed on-site in as little as three months, according to the company.
"Our vision is to create a new model for what's possible with nuclear development at scale, and you're seeing it quickly come to life through these partnerships," said Bret Kugelmass, Last Energy chief executive officer, in a March 20 press release. "For too long, nuclear has been too big, too costly, and failed to create a product that meets customer demand. From the outset, we started with studying our customer's energy requirements, and we designed our power plant, and our entire business model, around delivering them what they need."
Licensing? In response to a Nuclear Newswire question about licensing the microreactor design in the United States, Lyle Morton, Last Energy's vice president of marketing, said by email that the company "is laser focused on an initial set of European markets for the immediate future. We are excited about deploying our technology globally, including in the United States, at the appropriate time."
The company, based in Washington, D.C., is manufacturing its modular units in the Southwest. "We have begun fabrication of various elements of our modular power plant components in Texas. Part of that was involved in producing the mechanical fit up prototype," said Morton, adding, "We have taken the learnings from that process into our next generation of modules, which are currently in production."
Polish power: Last Energy is planning to develop 10 of its micro nuclear power plants in Poland's Katowice Special Economic Zone (KSSE), located in the country's southwest and home to 540 companies and 90,000 industrial jobs. Last Energy is targeting 2026 as the commissioning date for the first power plant to come on-line. The agreement represents over $4.3 billion in electricity sales over the lifetime of the contract and $1 billion in energy and infrastructure investment in the zone, according to the company.
"Poland continues to showcase its leadership in supporting clean energy solutions that are ready for rapid deployment," said Damian Jamroz, president of the management board of Last Energy Poland. "We're honored to partner with the Katowice Special Economic Zone, helping them ensure the long-term competitiveness for themselves and the companies within the zone."
U.K. plan: Regarding the United Kingdom, Last Energy announced three partnerships, with power purchase agreements for 24 plants. The partners include a life sciences campus, a sustainable fuels manufacturer, and a developer of hyperscale data centers. Last Energy said that specifics on the partnerships and details for each project will be announced over the coming months, as project teams on both sides finalize arrangements for site selection and engagement with appropriate stakeholders.
In total, the power purchase agreements represent over $14 billion in electricity sales, with the first U.K. plant targeted for a 2026 commissioning. Total inward investment is expected to be $2.4 billion.
Financing: Rather than requiring government financing for new nuclear development, Last Energy is seeking private capital to invest in clean energy and infrastructure projects.
"The demand for zero-carbon baseload energy solutions is huge, and micro nuclear is an ideal solution for distributed energy users", said Mike Reynolds, Last Energy UK chief executive officer. "Our private sector–led approach to delivering new nuclear power supports the wider government efforts to promote growth and investment in the green industries of the future."