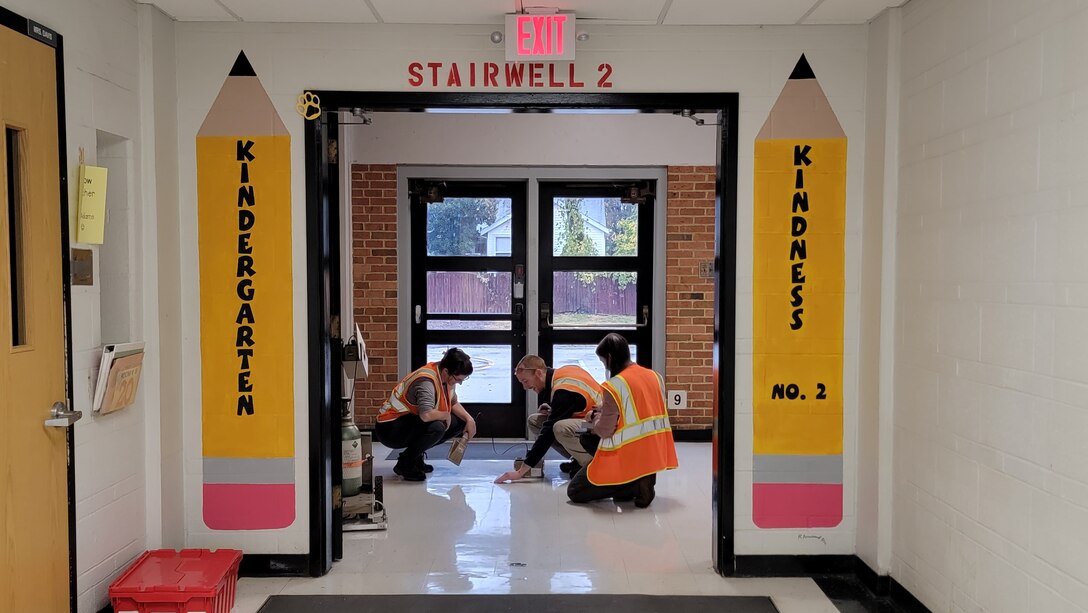 New legislation that would require the cleanup of Jana Elementary School in suburban St. Louis was introduced in the Senate by Sen. Josh Hawley (R., Mo.). The Justice for Jana Elementary Act would also order the United States Army Corps of Engineers (USACE) to test all properties in the Hazelwood School District, of which Jana Elementary is a part.
Jana Elementary is involved in an ongoing controversy surrounding elevated levels of radioactive contamination found in areas around the school, which is in the flood plain of Coldwater Creek. The creek was contaminated by waste produced from uranium-ore processing activities conducted by Mallinckrodt during the 1940s and 1950s.
Hawley introduced the bill on February 14.
Background: The USACE has been conducting ongoing remediation activities at Coldwater Creek and adjacent properties under the Formerly Utilized Sites Remedial Action Program. Residues and wastes from Mallinckrodt's St. Louis facility were improperly stored at the St. Louis Airport and another site near Coldwater Creek. The bulk of the waste, which consisted of low-level radioactive contamination commingled with metals from uranium-processing activities, was removed in the past, but residual contamination lingers.
Disputed findings: After the USACE discovered levels of contamination in parks and residences along Coldwater Creek, residents commissioned Boston Chemical Data to conduct testing within the school itself. In a report released in October 2022, the company said that it found lead-210, polonium-210, and radium-266 "well above" background levels. The report also found concentrations of thorium that were "among the highest found in the North St. Louis County area." The school district closed the school soon after the release of the Boston Chemical Data report.
Subsequent testing done in the school by the USACE and SCI Engineering on behalf of the school district found no presence of radioactive material or contamination above background levels.
According to the USACE, scan tests of accessible school floors, walls, furniture, countertops, exterior pavement and walls, and playground equipment resulted in nearly 1,000 samples, readings, and swipes. The samples were tested for contaminants of concern, including uranium, thorium, and radium isotopes, as well as Pb-210. None of the samples tested above expected background levels.
The USCE is preparing to begin remediating an area about 200 yards from Jana Elementary this summer that was found to have low-level contamination.
The bill: If passed, the Justice for Jana Elementary Act would do the following:
Order the USACE to establish new remediation goals to clean up Jana Elementary
Order the USACE to test all Hazelwood School District schools for radioactive contaminants.
Create a fund to permit localities with schools impacted by Manhattan Project-era atomic programs to request financial assistance for radioactive testing or construction of new school facilities.
Order the Department of Energy to review all testing performed at Jana Elementary and determine if the testing was reliable.