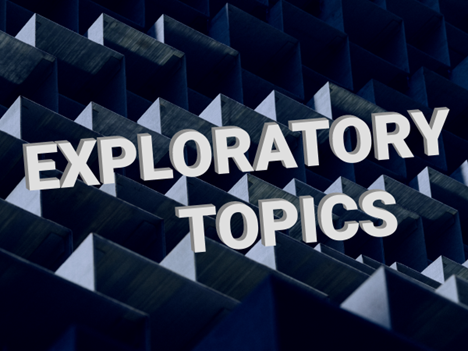 The Department of Energy's Advanced Research Projects Agency–Energy (ARPA-E) announced $10 million in funding on February 17 for eight projects designed to determine whether low-energy nuclear reactions (LENR)—historically and sometimes disparagingly known as "cold fusion"—could someday be a carbon-free energy source. ARPA-E intends the funding to "break the stalemate" and determine if LENR holds any merit for future energy research.
"ARPA-E is all about funding high-risk, high-reward energy technologies," said ARPA-E director Evelyn N. Wang. The selected teams will set out to answer the questions "'Does this area show promise, and if so, how? Or can we conclusively show that it does not?' While others have shied away from this space, ARPA-E wants to break through the knowledge impasse and deepen our understanding."

Background: The funding opportunity was announced in September 2022, and it called for "hypotheses-driven approaches toward producing publishable evidence of LENR in top-tier scientific journals by testing/confirming specific hypotheses (rather than focusing only on replication), identifying and verifying control of experimental variables and triggers, supporting more comprehensive diagnostics and analysis, and improving access to broader expertise and capabilities on research teams," according to the DOE's press release.
The awardees: The following teams have been selected to receive funding as part of the ARPA-E LENR Exploratory Topic. More information about the projects is available here.
Amphionic of Dexter, Mich., will explore if LENR are produced in potential wells existing between two nanoscale surfaces by controlling metal nanoparticle geometry, separation, composition, and deuterium loading. (Award amount: $295,924)
University of Michigan will provide capability to measure hypothetical neutron, gamma, and ion emissions from LENR experiments. Modern instrumentation will be coupled with best practices in data acquisition, analysis, and understanding of backgrounds to interpret collected data and evaluate the proposed signal. (Award amount: $902,213)
University of Michigan will use a gas-cycling experiment that passes deuterium gas through a chamber filled with palladium nanocrystalline samples. Variables will include temperature, nanocrystalline size, and laser wavelength. (Award amount: $1,108,412)
Texas Tech University will focus on advanced materials fabrication, characterization, and analysis, along with advanced detection of nuclear products as a resource for other teams within the LENR Exploratory Topic. (Award amount: $1,150,000)
Energetics Technology Center of Indian Head, Md., will use electrochemical co-deposition of a deuterated palladium metal compound on a metal substrate conformed onto a plastic scintillator to establish and sustain LENR. (Award amount: $1,500,000)
Lawrence Berkeley National Laboratory will draw from knowledge based on previous work using higher energy ion beams as an external excitation source for LENR on metal hydrides electrochemically loaded with deuterium. The team proposes to systematically vary materials and conditions while monitoring nuclear event rates with a suite of diagnostics. (Award amount: $1,500,000)
Stanford University will explore a technical solution based on LENR-active nanoparticles and gaseous deuterium. (Award amount: $1,500,000)
Massachusetts Institute of Technology will develop an experimental platform that thoroughly and reproducibly tests claims of nuclear anomalies in gas-loaded metal-hydrogen systems. (Award amount: $2,000,000)