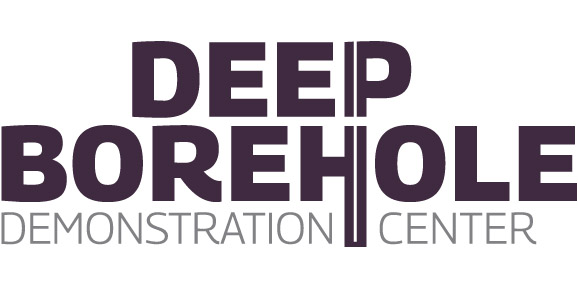 Nuclear waste management start-up Deep Isolation has announced the formation of a new Deep Borehole Demonstration Center. The new nonprofit organization will seek to advance the maturity of the safety case for deep borehole disposal and the technical readiness levels of the borehole disposal concept, including characterization, construction, canister handling, emplacement, and retrieval.
The center, which is open to participation from governments, utilities, nuclear operators, and research organizations interested in studying nuclear waste disposal technologies, will be publicly launched on February 27 at the 2023 Waste Management Symposia conference in Phoenix, Ariz.
"This is the beginning of being able to offer countries a new option: a deep borehole repository," said former U.S. Department of Energy assistant secretary for international affairs Ted Garrish, who is serving as the center's launch executive director. "This gives countries an alternative, and in some cases, boreholes could also work alongside mined repositories for particular waste streams, such as from advanced reactors. The Deep Borehole Demonstration Center will allow multinational and cross-organizational collaborations to begin the work of characterizing the entire system. This is how we get to the next stage."
Liz Muller, chief executive officer of Deep Isolation, will serve as chair of the center's board of directors, which includes inaugural members from the Czech Republic's National Radiation Protection Institute (SÚRO) and U.S.-based utility Southern Company.
The concept: According to Deep Isolation, the impetus for the center was an international survey of waste management organization stakeholders published by the company and the University of Sheffield in March 2022. Four out of five survey respondents said they want more international collaboration to advance deep borehole disposal and agreed overwhelmingly that the key next step is a demonstration of the end-to-end technology.
"Our customers and prospective customers have been asking for something exactly like this—a facility designed to advance the development of the deep borehole repository concept so they can feel confident that, as they commission new nuclear power plants to meet net-zero goals, they will be able to simultaneously plan for a flexible, affordable waste disposal solution," said Muller.
International participation: Using a membership-funded model, the Deep Borehole Demonstration Center will draw on international participation to demonstrate the viability of deep borehole technology and develop improved guidance and international consensus around how regulators can best assess the safety case for deep borehole disposal.
The center's board includes Jitka Mikšová, head of the RWM Division at SÚRO, and Richard Esposito, R&D program manager for geosciences and carbon management at Southern Company. The board is also establishing an independent science-driven advisory committee to assist in ensuring transparency and scrutiny of the center's work.