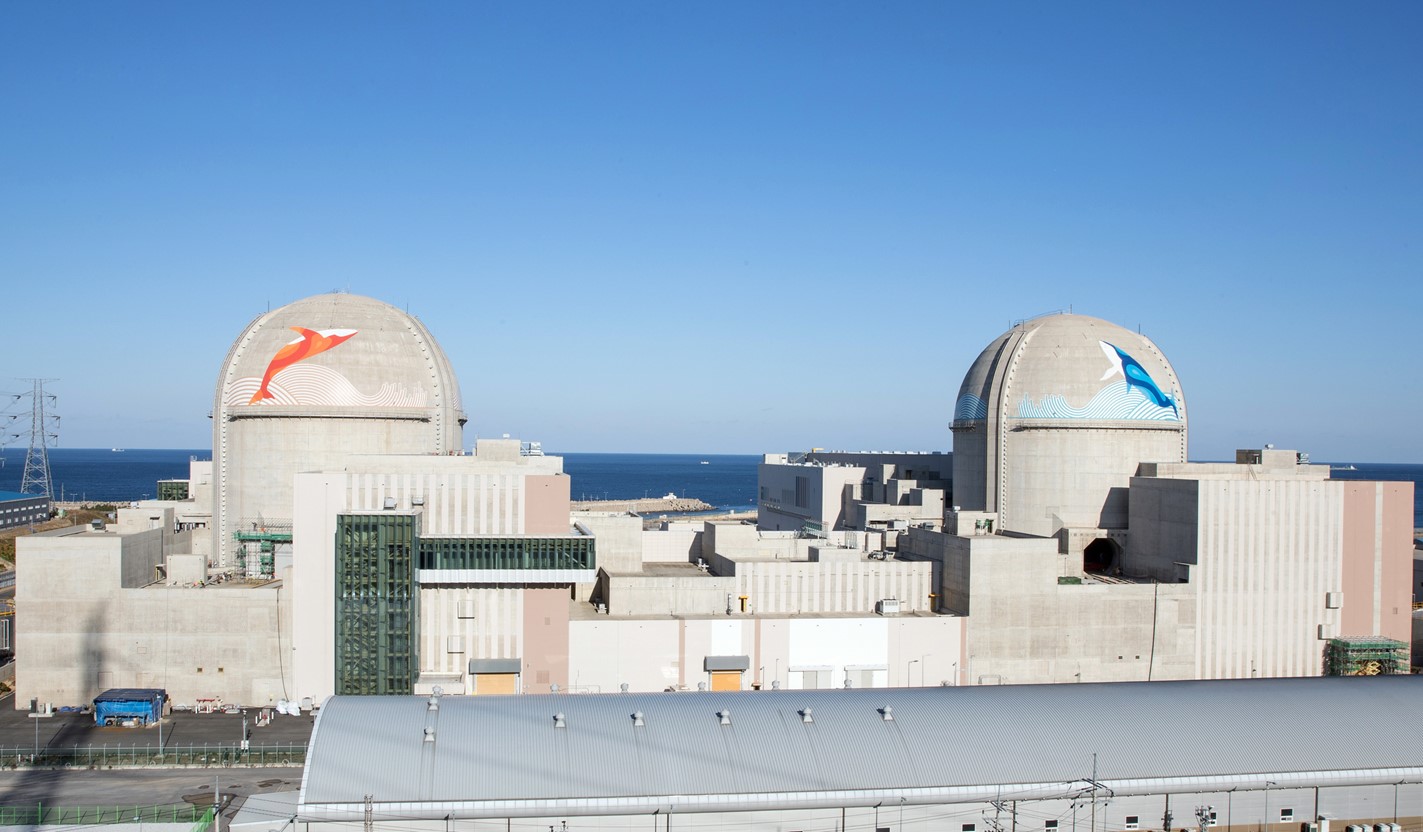 Unit 1 at South Korea's Shin-Hanul nuclear power plant entered commercial operation last week, Korea Hydro & Nuclear Power has announced. The 1,340-MWe APR-1400—designed by KHNP and parent firm Korea Electric Power Company—achieved initial criticality on May 22 of this year and was connected to the grid on June 9.
KHNP chief executive officer Hwang Ju-Ho said in a December 7 announcement, "[W]e will operate Shin-Hanul Unit 1 with safety as our top priority so that we can contribute to electricity supply and demand in winter."
The first of four APR-1400s planned for Shin-Hanul, Unit 1 is the third such reactor to enter service in South Korea. The first two—the 1,416-MWe Shin-Kori-3 and 1,418-MWe Shin-Kori-4, started commercial operation in December 2016 and August 2019, respectively. (Shin-Kori-5 and -6, also APR-1400s, are expected to commence commercial operation in March 2023 and June 2024.) There are also two APR-1400 units in operation at the United Arab Emirates' Barakah plant, with two more on the way in 2023 and 2024.
The second Shin-Hanul APR-1400 is slated to begin its commercial run in September 2023. And with the election earlier this year of the pronuclear Yoon Suk-yeol as South Korean president, construction of Units 3 and 4 at Shin-Hanul is likely to resume in 2025. Work on those units was suspended in 2017 as part of then president Moon Jae-in's nuclear power phase-out plan.
What a difference an election makes: In July, Yoon's Ministry of Trade, Industry, and Energy announced a new direction for South Korea's energy policy, calling for, among other things, a reembracing of nuclear power. "Amid the global push for carbon neutral, escalation of [the] Russia-Ukraine conflict, and global energy supply chain uncertainties, energy security and attaining carbon-neutral goals are now more critical than ever," the ministry stated. "In response to these changes, it is imperative that new energy policy goals and directions are set so as to better accomplish carbon-neutral government projects and the expansion of nuclear power."
In case you missed it: While Poland on October 28 chose Westinghouse Electric Company to supply the reactors for its initial nuclear power plant, KHNP got its own deal just days later when it signed a letter of intent with Polish companies ZE PAK and PGE to "jointly prepare a plan for the construction of a nuclear power plant based on Korea's APR1400 technology."