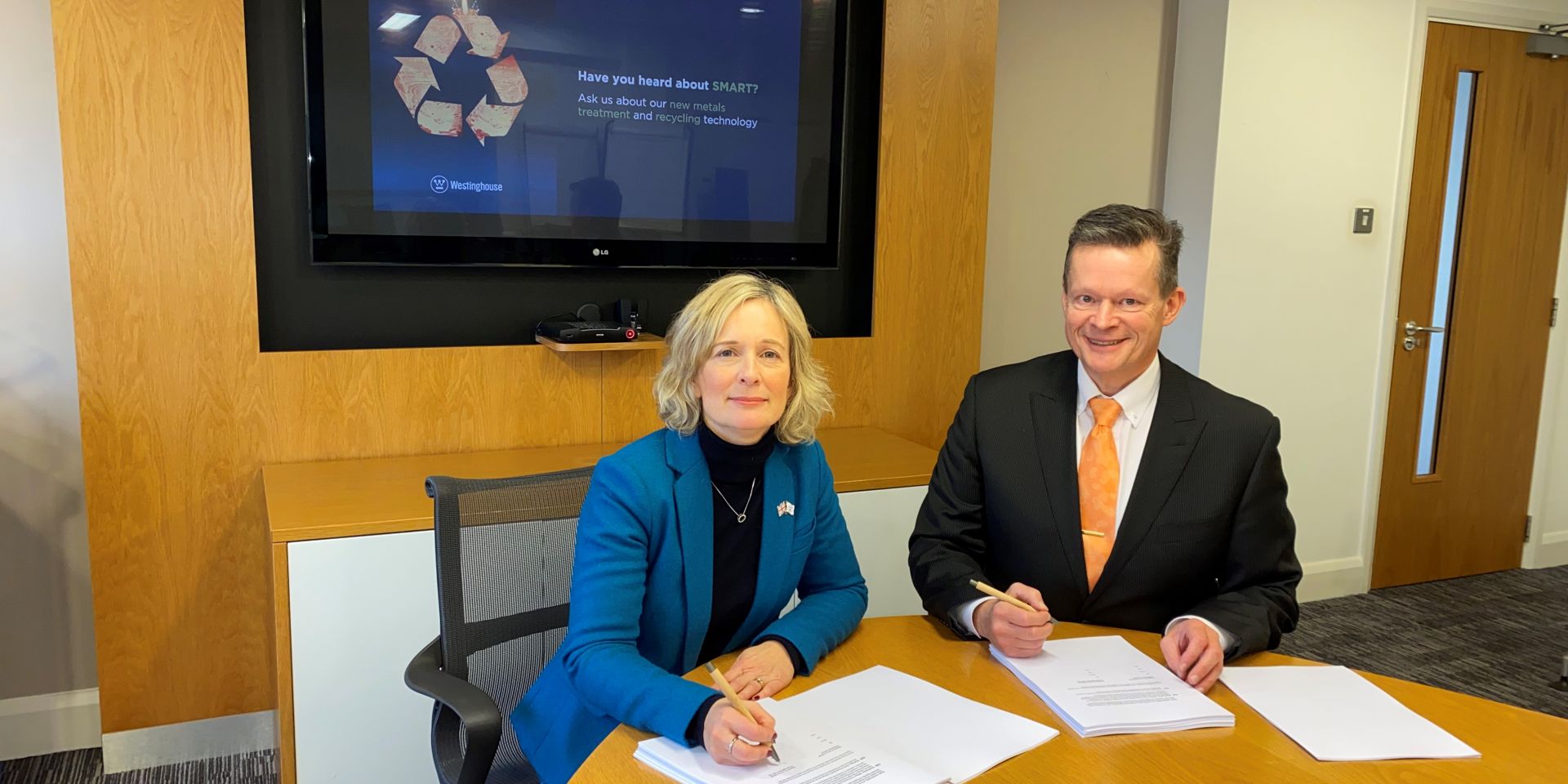 Westinghouse Electric Company has announced the signing of a long-term technology license agreement with Swedish engineering services firm Studsvik to develop a metals recycling and treatment facility at Westinghouse's Springfields site.
Located near Preston, Lancashire, in northwestern England, Springfields is the United Kingdom's only site for nuclear fuel manufacturing, supplying all its advanced gas-cooled reactor fuel. According to Westinghouse, Springfields fuel is responsible for about 32 percent of Britain's low-carbon electricity generation. In addition, the site exports other nuclear fuel products to customers around the globe.
In its December 1 announcement, Westinghouse stated that the new project, dubbed the Springfields Melter for Advanced Recycling and Treatment (SMART) facility, will feature a metal melter as the core technology to clean, treat, and recycle contaminated metals and large components.
The SMART facility forms part of the company's development of a wider nuclear material–management hub at the Springfields site and expands its global decommissioning and waste management market offerings, Westinghouse said, adding that facility development and operations will bring investment and generate jobs in the Lancashire region—approximately 150 jobs during construction and 40 full-time jobs during operation.
Signers' language: "Bringing together the Westinghouse capabilities and existing infrastructure at our Springfields site, with the metals treatment expertise of Studsvik, will create a sustainable solution for contaminated metals for our customers and bring long-term jobs and investment to the Lancashire region," said Kirsty Armer, vice president of Westinghouse Environmental Services UK.
Studsvik's Mikael Karlsson, business area president, waste management technology, said, "We look forward to supporting Westinghouse in delivering this new melting facility, which will deliver significant benefits to the environment through the recycling of contaminated metals."