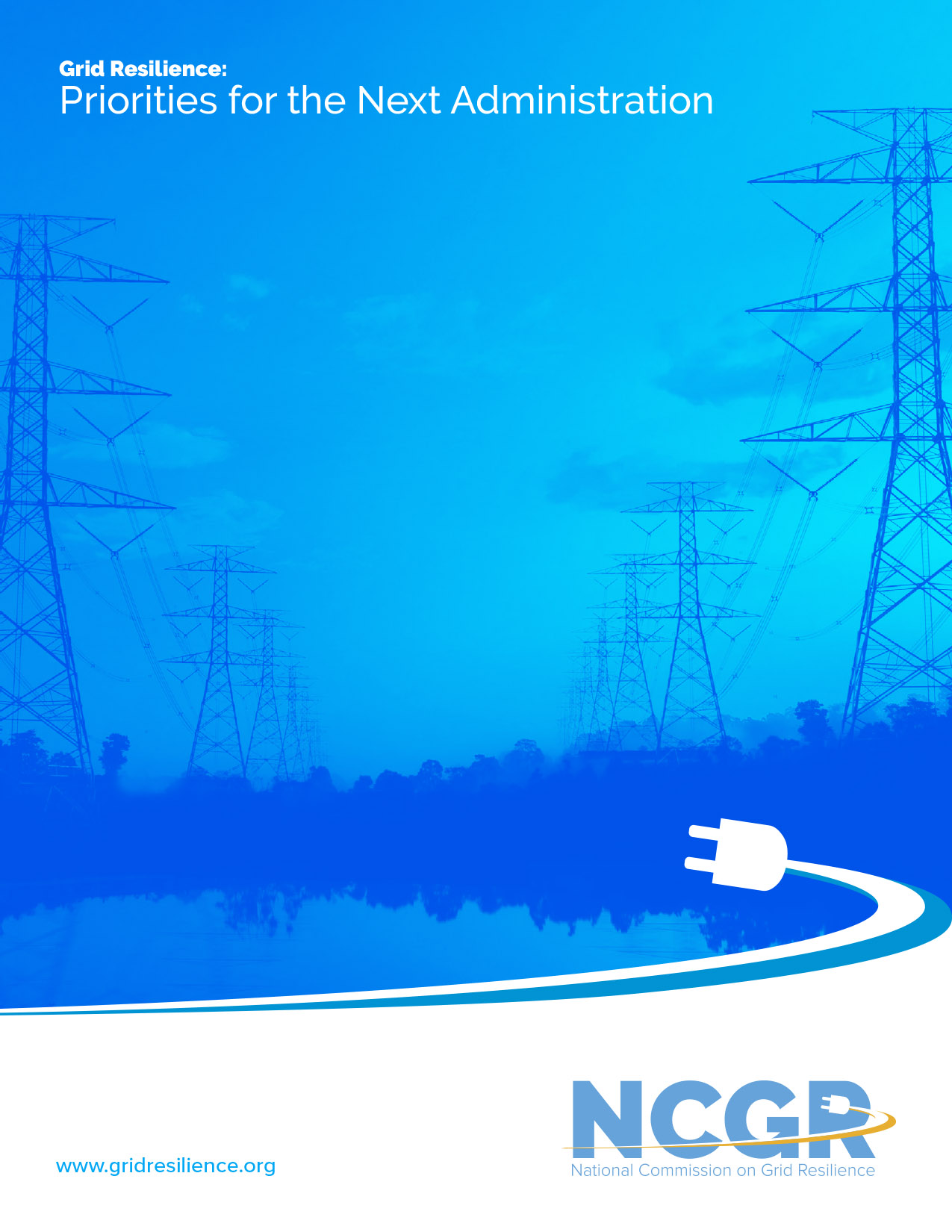 The National Commission on Grid Resilience (NCGR) has released a report recommending a series of actions to better address threats to the bulk power system in the United States. While noting that "substantial progress has been made in a short time" toward improving grid resilience, the report declares that "more needs to be done, and in record time."
Recommendation 1: Characterizing its proposals as "the bare minimum of what government and industry must undertake to meet the challenges and circumstances of the next two decades," the NCGR presents nine recommendations in its report. The first recommendation calls for the Department of Energy to team with the Department of Homeland Security and the Office of the Director of National Intelligence to "establish a central clearinghouse and decisional node" for delivering complete, accurate threat information to bulk power system operators and electric utilities.
The envisioned clearinghouse would build on and expand the capabilities of the electric power industry–led Electricity Subsector Coordinating Council and the North American Electric Reliability Corporation's Energy Information and Analysis Center. Among other things, the clearinghouse would provide "detailed and timely threat intelligence sharing with appropriate industry personnel, real-time threat-information networks and action tools for control room operators, and expanded and continually evolving red-team exercises to test defenses against evolving threats," according to the report.
Background: In addition to its cochairs, retired Army Gen. Wesley Clark and former Republican congressman Darrell Issa, the NCGR includes commissioners Daniel Poneman, president and chief executive officer of Centrus Energy; Norman Augustine, former head of Lockheed Martin; retired Army Gen. Paul Kern; Kevin Knobloch, former DOE chief of staff; and Gueta Maria Mezzetti, former member of the Pentagon's Energy Security Executive Council.
The 93-page report—Grid Resilience: Priorities for the Next Administration—can be found here.