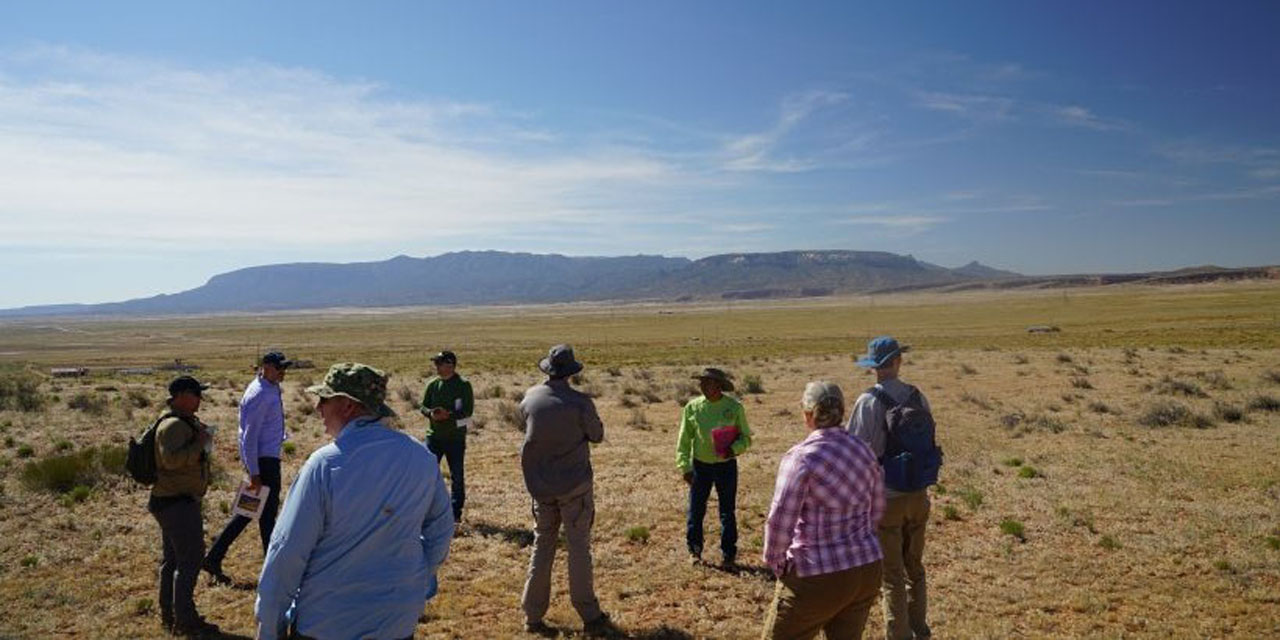 The Department of Energy' Office of Legacy Management (LM) will be conducting verification and validation work at abandoned uranium mines in the Navajo Nation of northeastern Arizona during the fall field season, which runs from mid-October to mid-December.
The work is being done through LM's Defense-Related Uranium Mines (DRUM) program, a partnership between the DOE, federal land management agencies, and state and tribal abandoned mine lands programs to verify and validate the condition of an estimated 4,225 mine sites across the United States. These DRUM sites provided uranium ore to the U.S. Atomic Energy Commission for defense-related activities between 1947 and 1970.
Earlier this year, LM announced that DRUM program teams completed a major milestone on March 28, delivering 507 mine visits during the field season running from April 1, 2021, to March 31, 2022.
The teams: LM said it will work with the Navajo Nation Abandoned Mine Lands Department (NNAML) and Navajo Nation Environmental Protection Agency (NNEPA) to conduct mine inventories of DRUM sites on the Navajo Nation, with the initial phase of work being conducted in the areas of Cove, Sweetwater, Round Rock, and Red Valley.
Typically, each DRUM field team will consist of four to five people who will assist the DOE and NNAML in making decisions to safeguard features identified at some mines sites to protect humans and wildlife. Mine reclamation and remediation work are not part of the DRUM program.
The tasks: Technical specialists on each field team will perform the following tasks:
Inventory DRUM sites by collecting location and condition data on mine features, such as adits (openings), shafts, and waste-rock piles.
Perform gamma radiation walkover surveys.
Conduct soil and water sampling (if applicable).
Develop reports that provide rankings of physical safety hazards at DRUM sites and perform preliminary screenings of potential risks to human health and the environment.
The DOE said that prior to the DRUM field inventory work, it coordinated with Navajo Nation leadership, including president of the Navajo Nation Jonathan Nez, NNAML, NNEPA, Community Outreach Network, Chapter Houses, and other leaders. The DOE said it also coordinated closely with Region 9 of the Environmental Protection Agency.