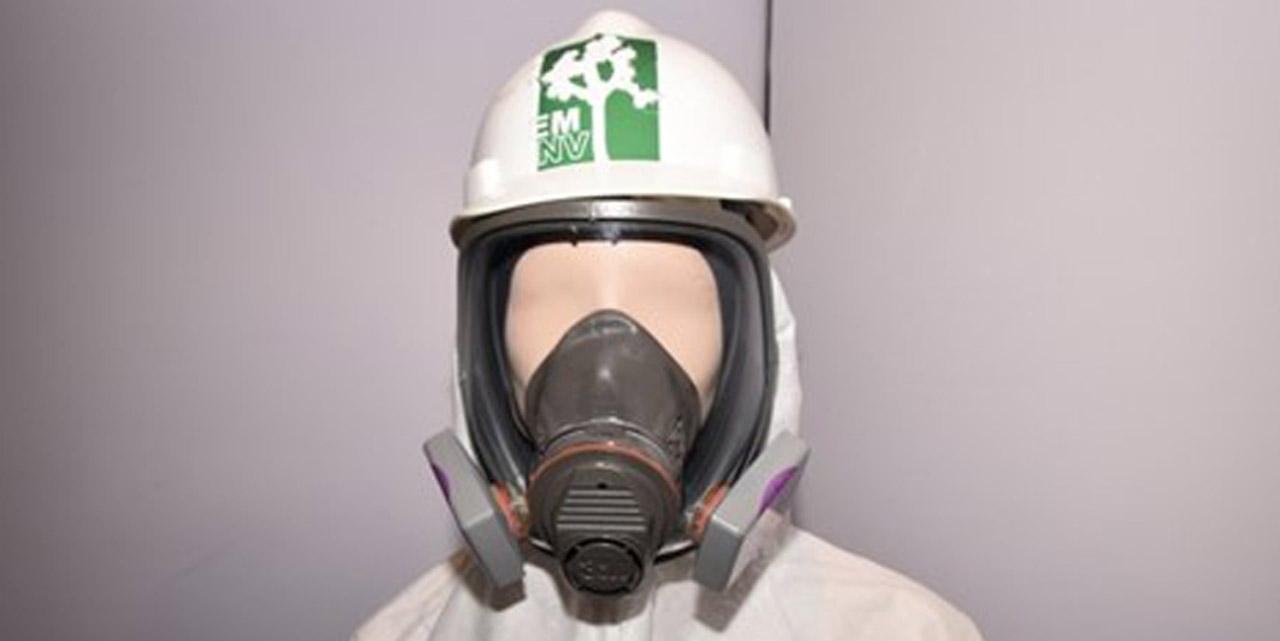 The Department of Energy's Office of Environmental Management (EM) celebrated the opening of a new exhibit at the National Atomic Testing Museum in Las Vegas during a ceremony on August 2.
Created through a partnership between EM and the museum, the permanent exhibit, "Beyond the Manhattan Project: Cleaning up the Legacy of America's Nuclear Defense and Research Missions," offers a visual display of EM's critical work to clean up sites across the country impacted by five decades of nuclear weapons production and government-sponsored nuclear energy research.
Cutting the ribbon: EM senior advisor William "Ike" White, who was on hand for the exhibit's ribbon-cutting ceremony, said, "As you tour the exhibit of the cleanup effort, you should note how the displays also cover the life span of the production and use of nuclear material in addition to the significant work now required to remediate the environmental legacy of this extraordinary national security effort."
"We have thousands of student visitors coming through the museum each year, and our goal is to get them informed and excited about possible future careers in national security and environmental management," said John Longenecker, chair of the Nevada Test Site Historical Foundation, who joined White for the opening ceremony.
Public awareness: The creation of the exhibit was inspired by a distinguished lecture held at the museum in July 2021 featuring Todd Shrader, EM's former principal deputy assistant secretary. In addition to showcasing the cleanup of contaminated nuclear weapons manufacturing and testing sites, the exhibit seeks to increase public awareness of EM's work with local communities to ensure the health and safety of the public, workforce, and environment.
The National Atomic Testing Museum is one of 37 museums designated as an affiliate partner of the Smithsonian Institution. It is a repository for one of the most comprehensive collections of nuclear history in the world.
Covering nuclear history beginning with the first test at the Nevada Test Site—now the Nevada National Security Site—on January 27, 1951, the museum's exhibitions and programming also address current affairs related to the nuclear industry, completed cleanup projects, and information on EM's collaborative process for identifying innovate solutions and new technology to improve efficiencies.