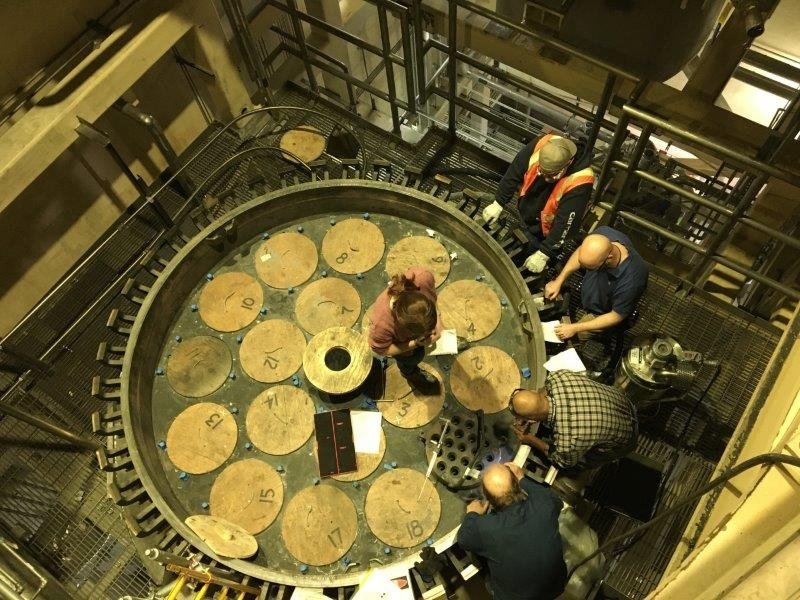 The Department of Energy's Office of Environmental Management (EM) said it continues to make progress toward the start of operations of the Idaho National Laboratory Site's Integrated Waste Treatment Unit (IWTU), having completed a final test run of the facility.
Operation of the IWTU, which was constructed to treat approximately 900,000 gallons of radioactive liquid waste, has been delayed a number of times, most recently due to supply chain issues.
During the test run's seven weeks of steady-state operations, the IWTU treated more than 100,000 gallons of waste simulant, about one-ninth of the sodium-bearing liquid waste stored in the site's tank farm at the Idaho Nuclear Technology and Engineering Center.
Readiness assessment: Earlier this month, crews with EM contractor Idaho Environmental Coalition (IEC) began the radiological operations contractor readiness assessment of the facility. That assessment is an important step toward beginning actual radiological operations, EM said.
"The plant has operated extremely well during this several-week run," said Bill Kirby, IEC senior director of liquid waste and fuels. "Our staff has done an outstanding job managing all facets of the facility. We continue to set performance records weekly."
Next steps: Following readiness assessments and completion of testing, the IWTU will shut down for a scheduled outage. Equipment and instruments will be examined and repaired or replaced as necessary prior to the commencement of radiological operations.
Once fully operational, the IWTU will introduce a small percentage of sodium-bearing waste to simulant, then increase the percentage of waste in increments until 100 percent of the feed is actual waste.
Once treated, the granulated waste will be stored at the IWTU in stainless steel canisters placed in concrete vaults. The waste will be disposed of permanently when a national geologic repository becomes available.