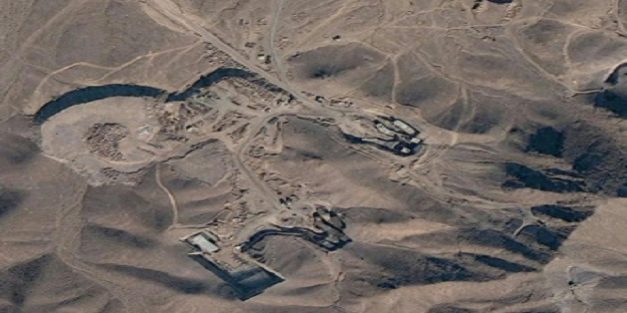 Iran has begun enriching uranium to a purity level of 20 percent using advanced IR-6 centrifuges at its Fordow Fuel Enrichment Plant, a pilot facility located underground near the city of Qom. The Atomic Energy Organization of Iran made the public announcement on June 10, although it reported the news to the United Nations' International Atomic Energy Agency two weeks before, according to NBC News.
Ignoring the JCPOA: NBC reports that Iran had previously informed the IAEA of its intention to enrich uranium "through a new cascade of 166 advanced IR-6 centrifuges" at the Fordow facility. This new system speeds up the enrichment process and eases the switch between enrichment levels. IAEA director general Rafael Grossi has described the system as using "modified sub-headers" that allow for the enrichment level to increase from the initial 5 percent to 20 percent through the centrifuge cascade.
Such advanced centrifuges were banned by the Joint Comprehensive Plan of Action (JCPOA), the agreement reached between Iran and the U.S.-led P5+1 group in 2015. However, since the Trump administration withdrew the United States from the JCPOA in 2018, Iran reportedly has ramped up its nuclear enrichment activities and has expanded its stockpile of enriched uranium. Furthermore, Iran has recently been removing IAEA monitoring cameras.
Enough for a weapon: Iran's faster, advanced method for enriching uranium represents "an escalation that comes amid a standoff with the West over its tattered atomic deal," notes the NBC report. Negotiations between Iranian officials and Biden administration officials over Iran's nuclear program have been at a standstill for months.
Iran continues to maintain that it is interested in nuclear technology for only peaceful purposes. However, the IAEA reported in June that Iran now has 43 kilograms of uranium enriched to 60-percent purity, which could quickly be enhanced to the 90-percent purity needed for a nuclear weapon. This amount would be sufficient for one nuclear weapon, according to nonproliferation experts.