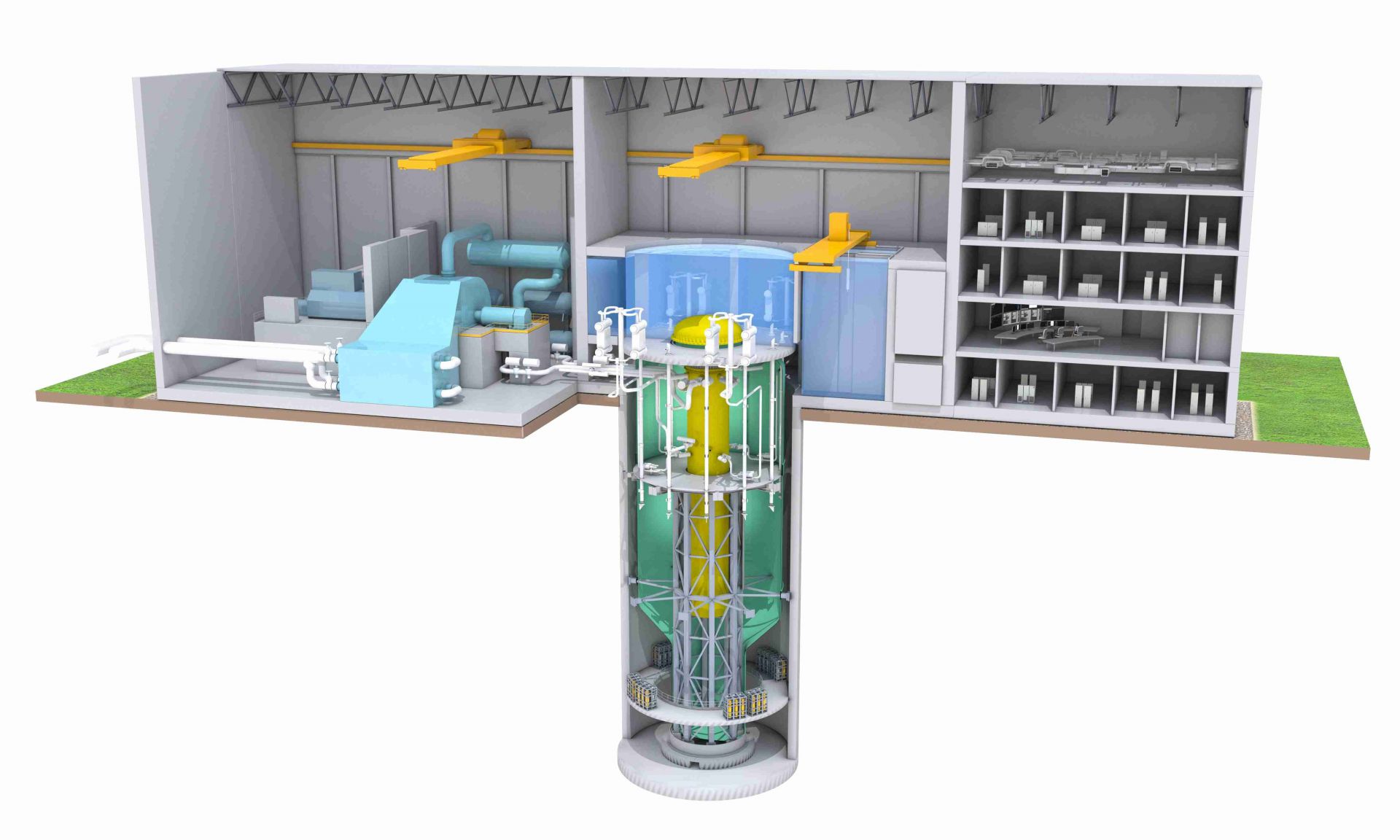 Following an assessment of several small modular reactor technologies, SaskPower has chosen GE Hitachi Nuclear Energy's (GEH's) BWRX-300 SMR for potential deployment in Saskatchewan in the mid-2030s, the Canadian utility announced earlier this week.
The assessment process focused on a number of factors, according to the announcement, including safety, technology readiness, generation size, fuel type, and expected cost of electricity. In addition, the assessment involved a collaboration with Ontario Power Generation, which last December selected the BWRX-300 as the SMR technology to be deployed at its Darlington nuclear plant.
SaskPower said that its selection of the same technology helps enable a pan-Canadian fleet-based approach to SMR deployment, which can offer many advantages—such as lower regulatory, construction, and operating costs—while eliminating first-of-a-kind risk.
Although it's currently conducting a detailed technical evaluation of potential regions that could host an SMR, SaskPower will not make a final decision regarding construction in Saskatchewan until 2029, the announcement stated.
CEO excitement: "Today marks the beginning of an exciting relationship between SaskPower and GE Hitachi, a leader in the nuclear energy field that has the potential to benefit SaskPower and Saskatchewan for many decades to come," said Troy King, interim president and chief executive officer at SaskPower. "We are committed to reducing our greenhouse gas emissions while providing safe, reliable, and sustainable power for our customers, and GE Hitachi's SMR technology could play a powerful role in this future."
"We are excited that SaskPower has chosen our technology as it looks to SMRs for the generation of carbon-free electricity," said Jay Wileman, GEH president and CEO. "We believe the BWRX-300 is an ideal solution for SaskPower and customers that want to make an impact on climate change and energy security in a meaningful timeframe. Decades of design and licensing experience coupled with our proven and existing fuel supply chain position the BWRX-300 as the leading SMR solution."
In case you missed it: In March of this year, the governments of Ontario, Saskatchewan, New Brunswick, and Alberta released a strategic plan for SMR deployment that identified priority areas, including the development of a grid-scale, 300-MW SMR project at the Darlington site and subsequent units in Saskatchewan.
Late last month, Ontario-based GEH SMR Technologies Canada Ltd. and the Saskatchewan Industrial and Mining Suppliers Association announced the signing of a memorandum of understanding focused on the potential deployment of the BWRX-300 in Saskatchewan. The MOU called for engaging with local suppliers to maximize the role of the Saskatchewan supply chain in the nuclear energy industry.