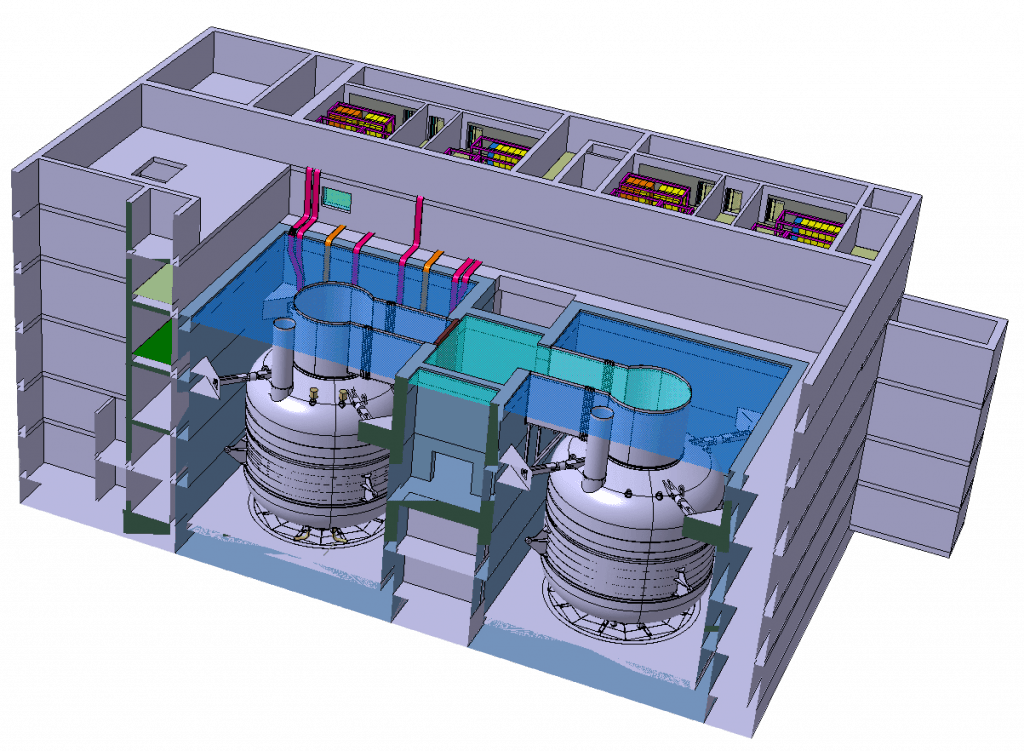 French utility giant EDF has announced that its NUWARD small modular reactor design will be the case study for a European early joint regulatory review led by the French Nuclear Safety Authority (ASN). Also participating in the review process will be the Czech Republic's State Office for Nuclear Safety (SUJB) and Finland's Radiation and Nuclear Safety Authority (STUK).
NUWARD is envisioned as a 340-MWe European pressurized water SMR plant consisting of two 170-MWe reactors. Other entities involved in the project include the French Alternative Energies and Atomic Energy Commission (CEA), the Naval Group, TechnicAtome, and Framatome.
The joint review, according to EDF, will be based on each nation's current set of national regulations, the highest international safety objectives and reference levels, and up-to-date knowledge and relevant good practice. Also, through technical discussions, the review will help ASN, SUJB, and STUK increase their respective knowledge of one another's regulatory practices and improve NUWARD's ability to anticipate international licensing challenges and meet future market needs, EDF said.
Moving NUWARD forward: "EDF is pleased to advance its NUWARD reactor as a test case for this early joint SMR review which is pioneering multi-country European regulatory cooperation," said Xavier Ursat, EDF's group senior executive director in charge of engineering and new nuclear projects. "I warmly thank . . . ASN and its European peers STUK and SUJB for leading this approach, and I confirm EDF's commitment to bringing its contribution to accelerate SMR deployment worldwide and play an essential part in achieving the net-zero target by 2050."
In case you missed it: Late last year, EDF announced the formation of the International NUWARD Advisory Board, calling it a major step forward in support of the technology's development. Scheduled to meet regularly, the board will advise on such matters as market expectations, potential applications and associated business models, plant economics, technical features, licensing and regulatory approaches, and public acceptance.
For the makeup of the board, EDF drew from international industry, as well as from academic and research and development bodies:
Industry: EDF UK (United Kingdom), Fortum (Finland), Ontario Power Generation (Canada), Teollisuuden Voima Oyj (Finland), and ÚJV Řež, a ČEZ Group company (Czech Republic).
Academic and R&D bodies: Bhabha Atomic Research Center (India), the Massachusetts Institute of Technology (United States), and Politecnico di Milano (Italy).