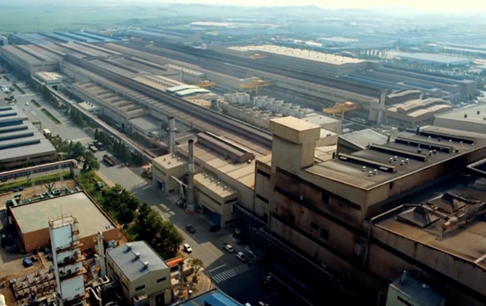 Orano TN Americas and South Korean special steel maker SeAH Besteel last week announced the completion and delivery of the first dual-purpose used nuclear fuel dry storage cask manufactured for a U.S. utility by the Korean company.
Following Orano's purchase order in September 2019, SeAH Besteel established a mass production system for Orano's dual-purpose casks in compliance with U.S. and international nuclear standards. Orano TN Americas is a subsidiary of France's Orano NPS.
The supply chain: "This first cask produced to our stringent requirements is an important milestone strengthening our international supply chain," said Jean-Luc Palayer, chief operating officer of Orano TN Americas.
"Through the production and delivery of this first dual-purpose cask for Orano, SeAH Besteel's fabrication technology is verified as fulfilling the strict quality standards required by the United States and international nuclear power markets," said Yongjin Kim, senior vice president and head of SeAH Besteel's Nuclear Business Department.
As Orano's regional partner for the development of high-quality casks, SeAH Besteel also produced transfer equipment in 2021 for Orano's first TN-LC transport cask that is licensed for high-burnup used nuclear fuel in South Korea. This cask completed its first journey last year with an international transport of nuclear material from South Korea to Sweden.
The MOU: The June 2 announcement of the cask delivery follows a memorandum of understanding signed by Orano, SeAH Besteel, and KEPCO E&C aimed at developing a business to serve South Korea's current and future needs for the management of used nuclear fuel in dry storage.
Under the MOU, signed on May 16, Orano will provide its dry fuel storage technologies and services developed over several decades of serving nuclear energy sites, SeAH Besteel will provide its manufacturing expertise with specialty metals in the fabrication of dry storage canisters, and KEPCO E&C will provide engineering and licensing support for the dry storage system and facilities.