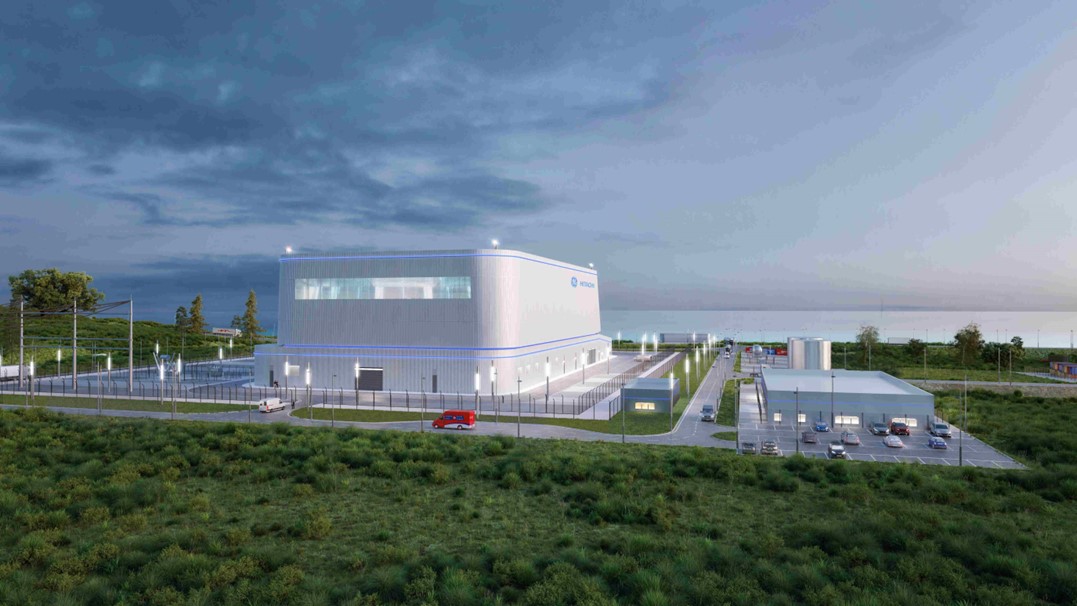 Ontario-based GEH SMR Technologies Canada Ltd. and the Saskatchewan Industrial and Mining Suppliers Association (SIMSA) announced yesterday the signing of a memorandum of understanding focused on the potential deployment of the BWRX-300 small modular reactor in Saskatchewan.
The MOU calls for engaging with local suppliers to maximize the role of the Saskatchewan supply chain in the nuclear energy industry.
What they're saying: "Canada has a robust nuclear energy supply chain," said Lisa McBride, country leader, GEH SMR Canada, "and through this memorandum of understanding with SIMSA, we look forward to growing the supply chain further to support the deployment of the BWRX-300."
Eric Anderson, executive director of the over-300-member-strong SIMSA, commented, "SMRs are a safe and practical solution to decarbonizing Saskatchewan's power grid. SIMSA and its members will take a leading role in their deployment in order to see the greatest economic benefit land in Saskatchewan."
In case you missed it: In December 2021, Ontario Power Generation selected GE Hitachi Nuclear Energy as its technology partner for the Darlington nuclear new-build project. The companies will work to deploy the BWRX-300 at OPG's Darlington nuclear plant, located in Clarington, Ontario.
And in March of this year, the governments of Ontario, Saskatchewan, New Brunswick, and Alberta released a strategic plan for SMR deployment, identifying priority areas, including the development of a grid-scale, 300-MW SMR project at the Darlington site and subsequent units in Saskatchewan.
We missed it: On May 2, SIMSA announced that it has signed an MOU with the Organization of Canadian Nuclear Industries to further a collaborative relationship for the benefit of Saskatchewan-based companies and for OCNI's Ready4SMR Program.
According to the MOU, specific areas for collaboration may include, but are not limited to:
Education on nuclear energy and the nuclear industry, as well as on green energy.
Skills and knowledge related to working in the nuclear industry.
Identification of companies that may be interested or suitable for considering a transition to nuclear.
Development of plans for participating companies to transition to the nuclear industry.
Support for companies executing a transition to nuclear, such as through training or their application for further funding.