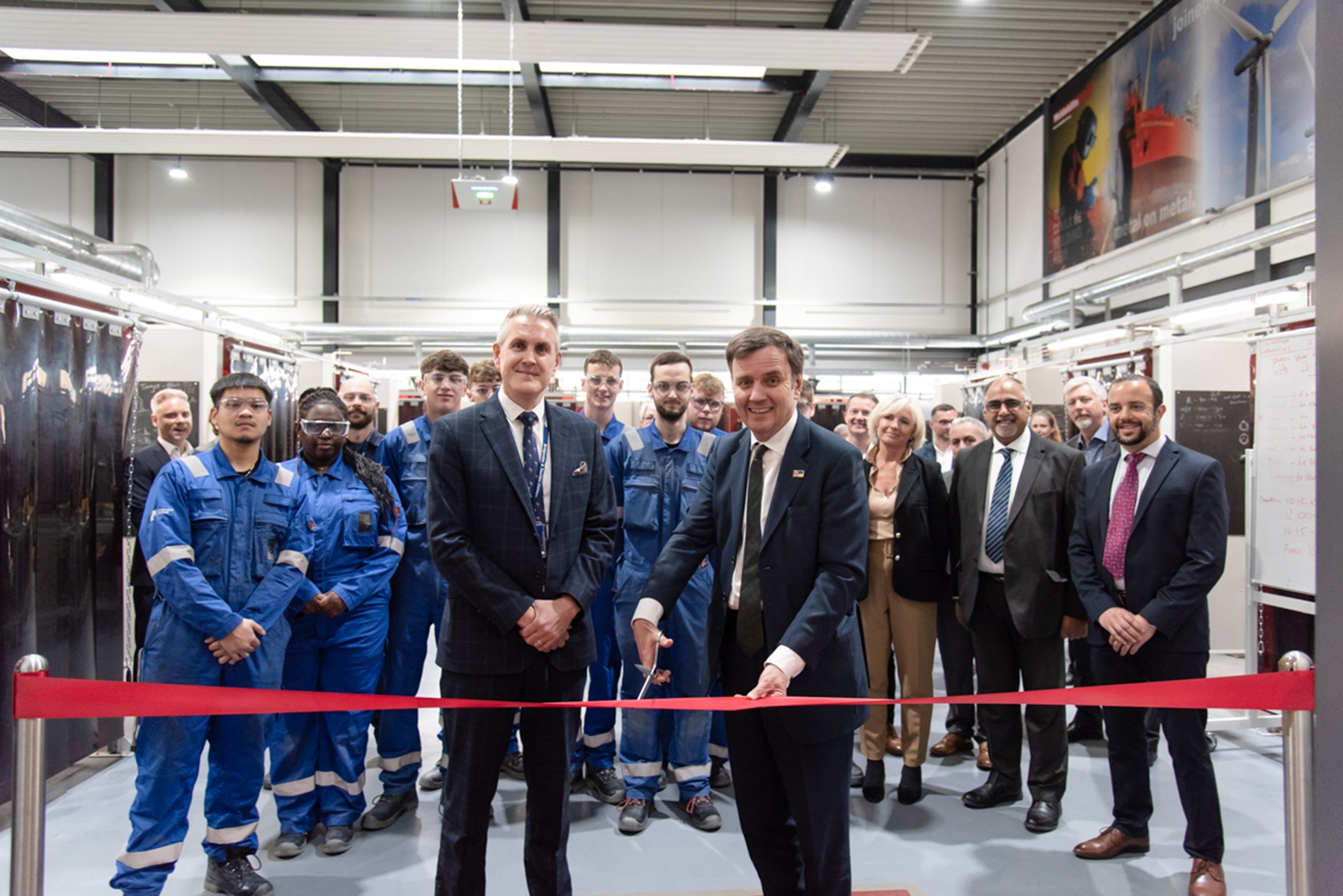 The United Kingdom's energy minister, Greg Hands, recently presided over the opening of one of three new training centers in England aimed at supporting EDF Energy's Hinkley Point C nuclear build project in Somerset. The centers, according to EDF, will provide locals with the skills necessary to join the ranks of about 4,000 additional workers expected to be needed for the next phase of the power station's construction. Hands unveiled the Welding Centre of Excellence, located on the Bridgwater & Taunton College campus in Bridgwater.
The Hinkley Point C project has invested £8 million (about $10 million) into the three training centers, in partnership with the college. The Welding Centre of Excellence will train and qualify 500 welders a year, helping local people into work and meeting skills shortages in the southwest and across Britain, EDF said on April 28.
This latest facility joins the Electrical Centre of Excellence in Bridgwater and the Construction Skills and Innovation Centre in Cannington. Also, a fourth facility, the Mechanical Centre of Excellence, is scheduled to open in Cannington this summer, for training students in pipefitting, steel erection, and plating.
"The partnership between Bridgwater & Taunton College and Hinkley Point C continues to open up new training and employment opportunities for everyone—no matter their age, background, or previous skill set," said Andy Berry, principle and chief executive of Bridgwater & Taunton College. "The new training Centres of Excellence are not only making a difference to local career prospects today but will ensure Somerset has the skills needed for the next generation of net-zero projects."
The Hinkley Point C effect: Along with the news on the new training center, EDF recently announced the publication of a report on Hinkley Point C's socioeconomic impact, showing that:
The opportunities provided by the project are playing an important role in improving social mobility in the southwest of England—making a difference to people who need support.
The project has trained 922 apprentices and is on track to hit its target of hiring 1,000 apprentices during construction later this year.
£4.1 billion (about $5.2 billion) has been spent directly with companies in the southwest so far.
The local area is directly benefitting from Hinkley Point C's investment, and the town of Bridgwater is now outperforming major regional cities in terms of productivity.
1,400 companies in the southwest are now involved in building Hinkley Point C, with 14,000 jobs across the region expected to be supported throughout the project.
"The energy crisis has shown the need for Hinkley Point C's reliable, low-carbon electricity is more urgent than ever," said Stuart Crooks, the project's managing director. "This report shows the project is also delivering big social and economic benefits in the communities that host us and beyond. It's good news to see that productivity and prosperity is rising locally, and we've worked hard to ensure that people in the region can benefit from the many job opportunities on offer in the next phase of construction."