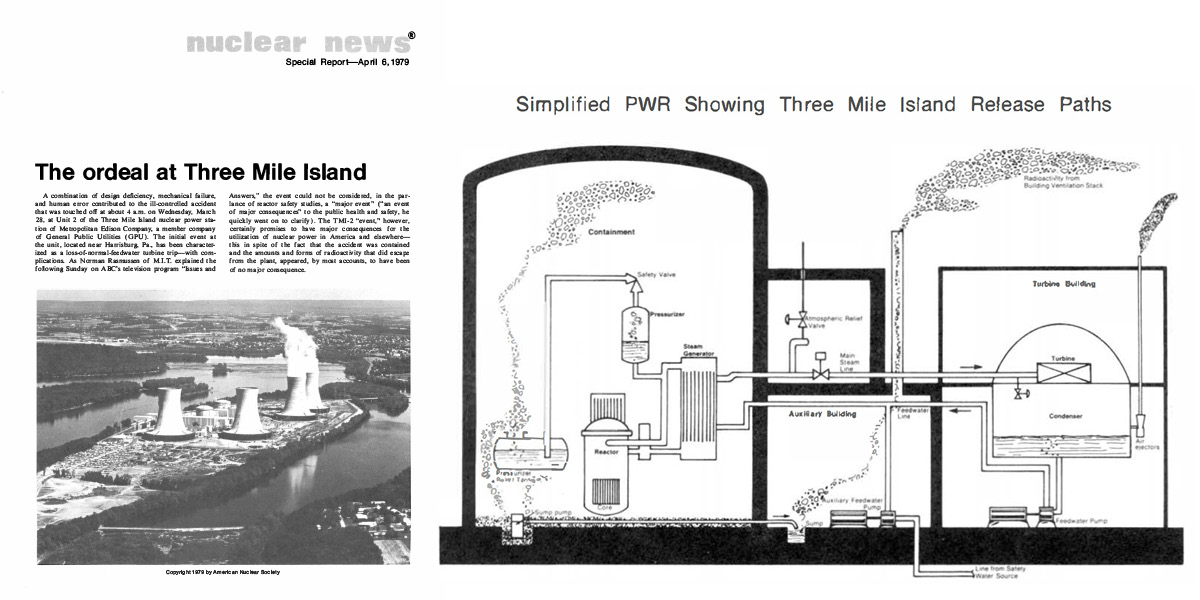 This week's #ThrowbackThursday post features the special report published by Nuclear News in April 1979—one month after the accident at the Three Mile Island nuclear power plant. Titled "The ordeal at Three Mile Island," the report provides readers with a quick review of the accident, how it happened (as much as was known at the time), its immediate effects on the general public, and the public discourse that followed. It should come as no surprise that the report covers some negative responses from the public and politicians of the time, but it concludes with the responses of some policy leaders who tried to put the accident into perspective.
Prior to today's posting of the special report, Newswire posted two articles published in Nuclear News five years after the accident. The first article was a review of the accident from the point of view of the U.S. Nuclear Regulatoty Commission chairman at the time (and former ANS President), Nunzio J. Palladino. The second article was from Philip Clark, then the president and chief executive officer of GPU Nuclear Corporation, which was the former owner of the TMI plant. All three of these articles are presented as they appeared in the pages of Nuclear News. They provide readers with a history of the accident and how the nuclear community responded and reacted over 40 years ago.
Come back tomorrow when we post a Nuclear News feature article from 2019 by ANS past president Bill Burchill that reviewed the accident in detail with the benefit of 40 years of experience.