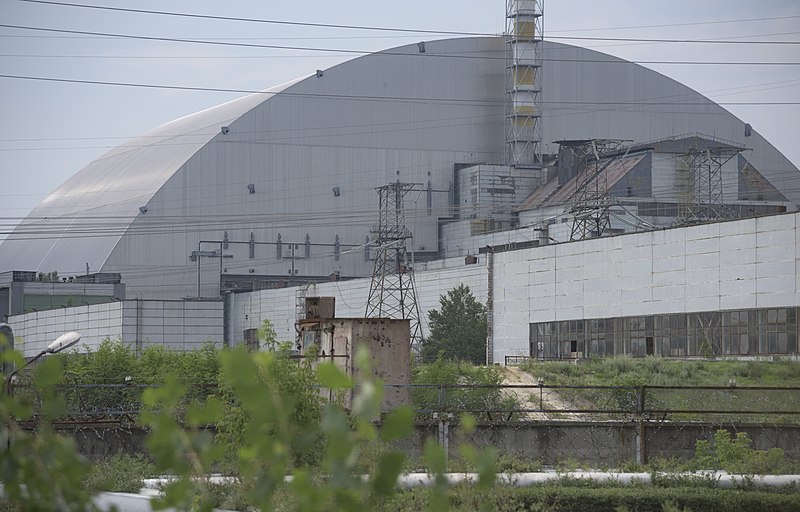 Ukraine's nuclear operator, Energoatom, announced yesterday that the Russian military has withdrawn from the Chernobyl plant and surrounding area. "According to the staff of the Chernobyl nuclear power plant, there are now no outsiders on-site," Energoatom stated in an online post. Russian forces took control of Chernobyl on February 24, day one of the invasion.
In a separate post, the company said that the Russians had formally agreed to return the responsibility for Chernobyl to Ukraine. It shared a scan of a document, with the heading "Act of acceptance and transfer of protection of the Chernobyl nuclear plant," purportedly signed by a representative of Russia's National Guard, a representative of Rosatom, Russia's state atomic energy corporation, and a Chernobyl plant shift manager.
Radiation rumors: The International Atomic Energy Agency said Thursday in a press release that it has not been able to confirm reports of Russian troops receiving high doses of radiation while conducting activities in the Chernobyl Exclusion Zone, adding that it is seeking further information in order to provide an independent assessment of the situation.
Responding to dramatic news reports of busloads of Russian soldiers being rushed to Belarus with acute radiation syndrome as a result of digging trenches in the Exclusion Zone, Kathryn Higley, a professor at Oregon State University's School of Nuclear Science and Engineering, told Nuclear Newswire the following:
"I looked at the data for soil concentrations of radionuclides in the Chernobyl vicinity and made an assumption about workers digging trenches to generate dust loadings of about 1 mg/m3 of air. I then multiplied this air concentration (mg/m3) times stated soil concentrations (Bq/m3) to get radionuclide concentrations in air (Bq/m3). I then did unit conversions to generate microcuries/ml and compared these to the Nuclear Regulatory Commission's derived air concentrations (DACs) for radiation workers. (DACs are air concentrations that workers can be exposed to for 2,000 hours and not exceed the 5-rem annual limit.) The estimated exposures were all less than 0.01 DAC, meaning that inhalation doses would not generate an acute radiation response."
IAEA in action: Rafael Mariano Grossi, the IAEA's director general, traveled to Ukraine on Tuesday for talks with senior government officials on the delivery of IAEA technical assistance to help ensure the safety and security of the country's nuclear facilities amid the ongoing invasion.
"Ukraine has requested our assistance for safety and security," Grossi said. "We will now start delivering it. Ukraine has one of Europe's largest nuclear power programs. The IAEA's presence, where needed to ensure safety and security, is of paramount importance. We are ready to provide the necessary support now."
On Wednesday, Grossi visited the South Ukraine nuclear power plant, meeting with German Galushchenko, Ukraine's energy minister; Oleg Korikov, head of the State Nuclear Regulatory Inspectorate of Ukraine (SNRIU); Petro Kotin, president of Energoatom; and Igor Polovych, director of the South Ukraine plant. According to the Ukrainian Nuclear Society, Galushchenko told Grossi that the first necessary condition for ensuring nuclear safety is the complete withdrawal of Russian troops from both the captured nuclear power facilities and their surrounding areas and cities.
Grossi arrived in Kaliningrad on Thursday for talks with senior Russian officials, to be held this morning. He is scheduled to return to Vienna this afternoon for a press conference.
Site status: SNRIU reports that of the 15 operable reactors housed at the country's four nuclear plant sites, nine are operating, including two at the Russian-controlled Zaporizhzhia plant, four at Rivne (Unit 1 has been connected to the grid), one at Khmelnytskyi, and two at South Ukraine. The other six units have been shut down for regular maintenance.
SNRIU said that the neutron source experimental facility at the Kharkiv Institute of Physics and Technology had again come under fire on March 26, but no new damage had been identified. Still, according to SNRIU, the probability of new damage to the nuclear research installation remains high due to the constant shelling of the area.