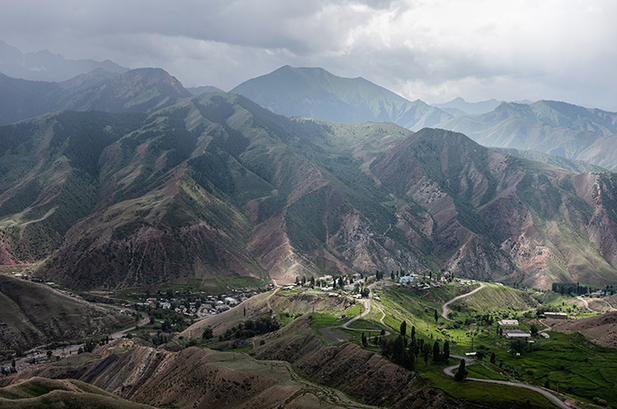 The remediation of two former Soviet-era uranium mining sites in Kyrgyzstan has been completed on schedule and below budget, despite difficulties caused by the COVID-19 pandemic, the European Bank for Reconstruction and Development (EBRD) announced on March 28.
Cleanup of uranium legacy sites in Shekaftar and Min Kush brings a major environmental benefit for Central Asia's most populous region and secures the sustainability of the sites for years to come, the EBRD said. The sites were certified and accepted by the Kyrgyz authorities in December 2021 and February 2022, respectively.
Soviet legacy: Central Asia served as an important source of uranium in the former Soviet Union, and a large amount of radiologically contaminated material was placed in mining waste dumps and tailing sites. The remediation of uranium legacy sites in Kyrgyzstan and other Central Asian countries is being funded by the Environmental Remediation Account for Central Asia, established and managed by the EBRD on behalf of the international donor community.
Shekaftar: The settlement of Shekaftar was founded in 1944 as part of the development of uranium-mining operations. Located in the southwestern part of the country close to the Uzbekistan border, it is home to around 3,700 residents.
The remediation work included the closure of mine openings, the removal of waste-rock dumps, and the demolition and disposal of mining facilities. The scope of work also included upgrades to key local infrastructure, such as a water pipeline to provide an additional water supply for the population, as well as a bridge and roads.
Min Kush: Located on the banks of the Min-Kush River in the Tian Shan Mountains, the village of Min Kush, like Shekaftar, was built to support uranium mining. It was heavily affected when uranium mining was discontinued in the late 1960s and following the dissolution of the Soviet Union in the early 1990s, but around 3,200 people still live in the village.
The demolition of the former ore-processing plant at Min Kush facilitated the creation of areas that can now be used for community purposes, including a venue for traditional nomad sports. According to the EBRD, this will help generate more local revenue by attracting tourists. Further remediation work, funded by the Commonwealth of Independent States, remains ongoing.