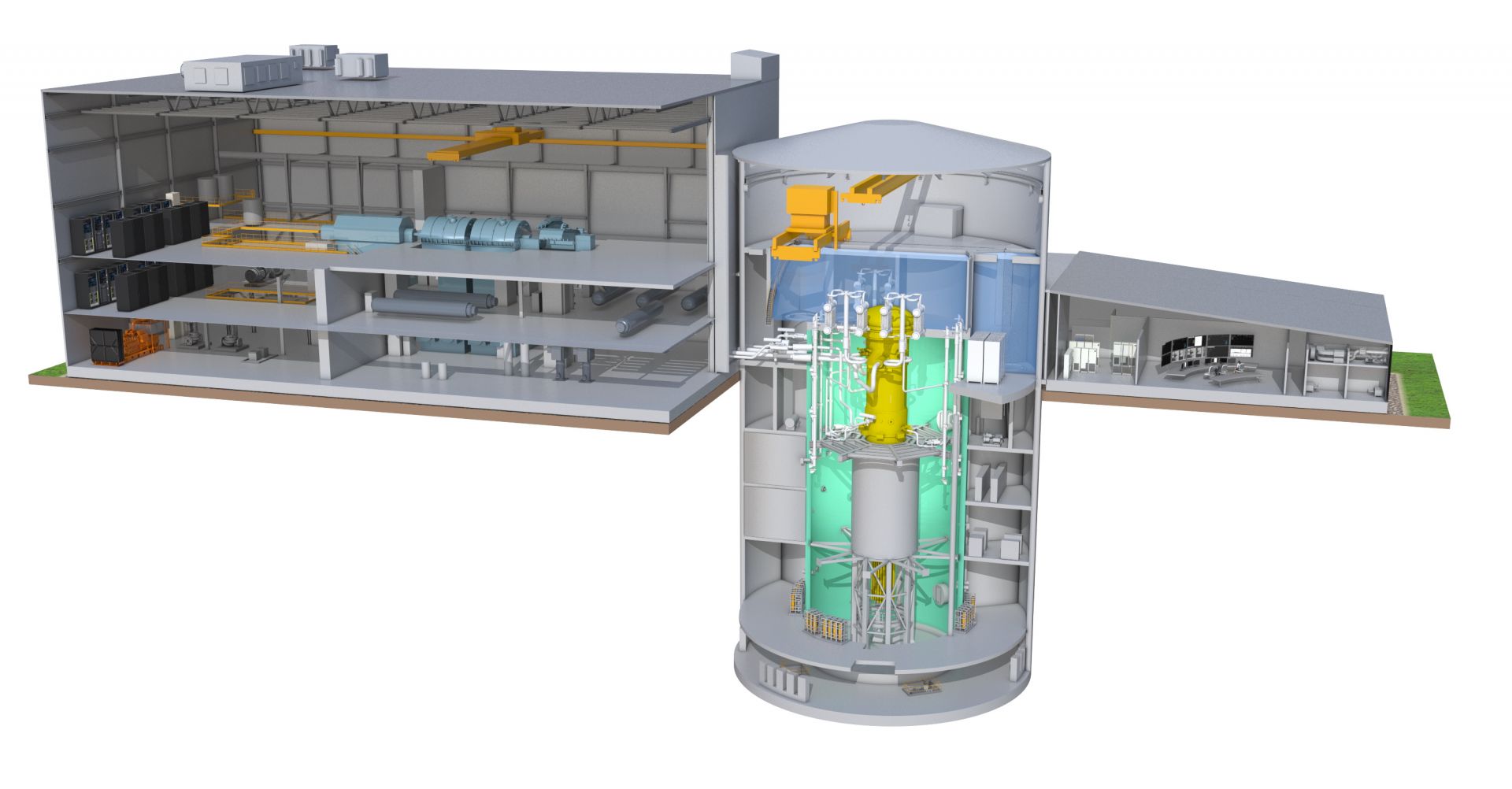 Wilmington, N.C.–based GE Hitachi Nuclear Energy has signed a memorandum of understanding with Kärnfull Next—a new company and a wholly owned subsidiary of Swedish firm Kärnfull Future AB—to collaborate on the deployment of GEH's BWRX-300 small modular reactor in Sweden.
Kärnfull Next, launched on March 14, is the first project development company to focus on SMRs in Scandinavia, according to a company press release. It will now undergo an intense period of recruitment alongside discussions with its suppliers, the release stated, adding that preparations of the planned development sites around Sweden will continue in parallel with investor discussions.
What they're saying: "Sweden has significant experience with nuclear energy and especially boiling water reactor technology," said Jon Ball, executive vice president at GEH. "As industry and investors join forces to accelerate the energy transition, global interest in the BWRX-300 is rapidly growing, and we are excited to be working with Kärnfull to bring this technology to Sweden."
The tech: An evolution of GEH's 1,520-MWe Generation III+ ESBWR design (approved by the Nuclear Regulatory Commission in 2014), the BWRX-300 is a 300-MWe water-cooled, natural-circulation SMR with passive safety systems. According to GEH, as a result of design simplification, the BWRX-300 should require significantly lower capital costs per megawatt than other water-cooled SMR designs or existing large nuclear reactor designs.
In case you missed it: Last December, GEH was selected by Ontario Power Generation to be its technology partner for the Darlington nuclear new-build project. The companies aim to deploy the BWRX-300 at OPG's Darlington nuclear plant, located in Clarington, Ontario.
And later that month, GEH, BWXT Canada, and Polish firm Synthos Green Energy (SGE) announced their intention to cooperate in the deployment of the BWRX-300 in Poland. SGE said it hopes to deploy at least 10 of the SMRs in the Central European state by the early 2030s.