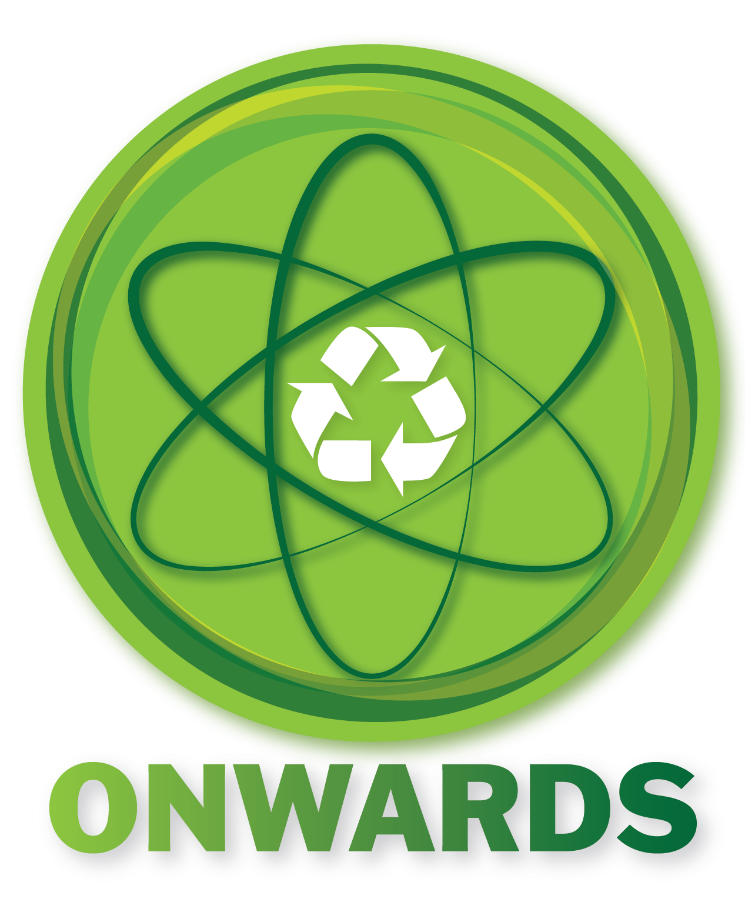 The Department of Energy's Advanced Research Projects Agency–Energy (ARPA-E) has awarded a total of $36 million for 11 projects to develop technologies that will limit the amount of waste produced from advanced reactors and will support sustainable domestic fuel stocks. The projects include research into the facilities and systems required to reprocess, recycle, and dispose of spent fuel generated through diverse advanced reactor fuel cycles.
An ARPA-E first: "Optimizing Nuclear Waste and Advanced Reactor Disposal Systems" (ONWARDS), introduced last year, is ARPA-E's first foray into advanced reactor spent fuel management. ONWARDS was created to address both open (once-through) and closed (reprocessing) fuel cycles to reduce the amount of waste produced from advanced reactors as compared to light water reactors. The funding opportunity announcement for ONWARDS was issued in May 2021.
The ONWARDS teams will work in three key areas:
Process: Improvements in fuel recycling that significantly minimize waste volumes, improve intrinsic proliferation resistance, increase resource use, and promote advanced reactor commercialization.
Safeguards: Improvements in sensor and data fusion technologies that enable accurate and timely accounting of nuclear materials.
Waste forms: Development of high-performance waste forms for all advanced reactor classes, with an emphasis on those forms that span multiple reactor classes and disposal environments and are safe and stable over required timescales.
Funded projects: The award recipients and their areas of research are as follows:
Brigham Young University (Provo, Utah) will reduce the risks and uncertainty of a separation process that reduces used nuclear fuel waste. (Award amount: $900,000)
Citrine Informatics (Redwood City, Calif.) will use artificial intelligence and physics-based simulation methods to develop durable waste forms that significantly reduce repository burden from molten salt reactors. (Award amount: $3 million)
Deep Isolation (Berkeley, Calif.) will establish universal performance criteria and a canister system for minimizing the long-run costs of used fuel and waste management. (Award amount: $3.6 million)
General Electric Global Research (Niskayuna, N.Y.) will develop a safeguards accountancy system capable of performing in a nuclear reprocessing facility. (Award amount: $4.5 million)
Idaho National Laboratory (Idaho Falls, Idaho) is developing a process for recycling metal fuels based on existing commercial thermal separation technologies that could increase the commercial viability of metal fuel recycling. (Award amount: $2 million)
Oklo (Sunnyvale, Calif.) proposes to study the advancement and economic viability of a used nuclear fuel recycling facility. (Award amount: $4 million)
Orano Federal Services (Charlotte, N.C.) will develop a treatment system designed to treat the off-gases released from different types of advanced reactor used nuclear fuel processing facilities. (Award amount: $2 million)
Rutgers University (New Brunswick, N.J.) will deliver a scalable method for turning used nuclear fuel into high-density, durable cermet (a heat-resistant ceramic and metallic composite). (Award amount: $4 million)
Rensselaer Polytechnic Institute (Troy, N.Y.) will focus on offering a solution for effectively managing complex fluoride salt waste streams for the sustainable development of advanced reactor fuel cycles. (Award amount: $607,500)
Stony Brook University (Stony Brook, N.Y.) will significantly reduce advanced reactor waste burden via improved fuel utilization and reduced uranium loading. (Award amount: $3.4 million)
TerraPower (Bellevue, Wash.) proposes a method for the recovery of uranium from used nuclear fuel with integrated safeguards based on the volatility of chloride salts at high temperatures. (Award amount: $8.6 million)
Clean energy: "Developing novel approaches to safely manage nuclear waste will enable us to power even more homes and businesses in America with carbon-free nuclear energy," said energy secretary Jennifer Granholm. "ARPA-E is doing just that by supporting companies and universities that are working on next-generation technologies to modernize advanced reactors and strengthen the nation's clean energy enterprise."
More information about the projects can be found on the ARPA-E website.