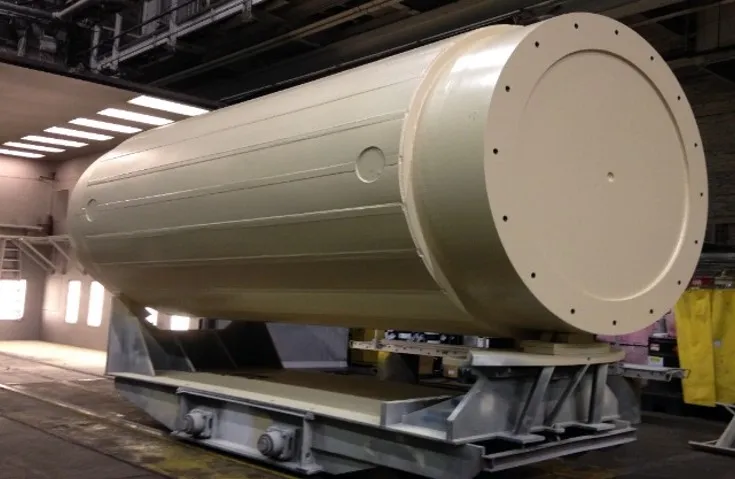 Holtec International announced yesterday that its India-based subsidiary, Holtec Asia, has received an order from Mumbai-based Nuclear Power Corporation of India Limited (NPCIL) for two HI-STAR 149 transport casks to serve the away-from-reactor storage facility for the Kudankulam nuclear power plant.
The casks will serve the two Russia-supplied VVER-1000 reactors in operation at the Kudankulam site, located on the east coast of the state of Tamil Nadu. The new HI-STAR 149 casks are part of Holtec's family of HI-STAR transport casks in use at numerous nuclear plants around the world.
He said it: "We gratefully acknowledge NPCIL's award, which will now pave the way for Holtec Asia to share Holtec's globally respected storage and transport cask know-how with India's domestic manufacturers within the constraint of U.S. government laws," said Jyoti Chatterjee, president of Holtec Asia.
The cask: Holtec said that the HI-STAR 149 cask, like its larger sibling, the HI-STAR 190, uses the company's patented hex crate fuel basket made from nanotechnology-based Metamic HT extrusions with peerless heat transfer and criticality control properties. All of Holtec's latest model fuel baskets for storing used nuclear fuel from both Russian origin and Western reactors use Metamic HT as the principal constituent material for criticality control and structural strength.
Holtec said that the design and safety analyses of components used to transport and store VVER fuel are performed by the company's corporate technology center in Camden, N.J., in collaboration with Holtec Asia and the Holtec Ukraine operation center based in Kiev.