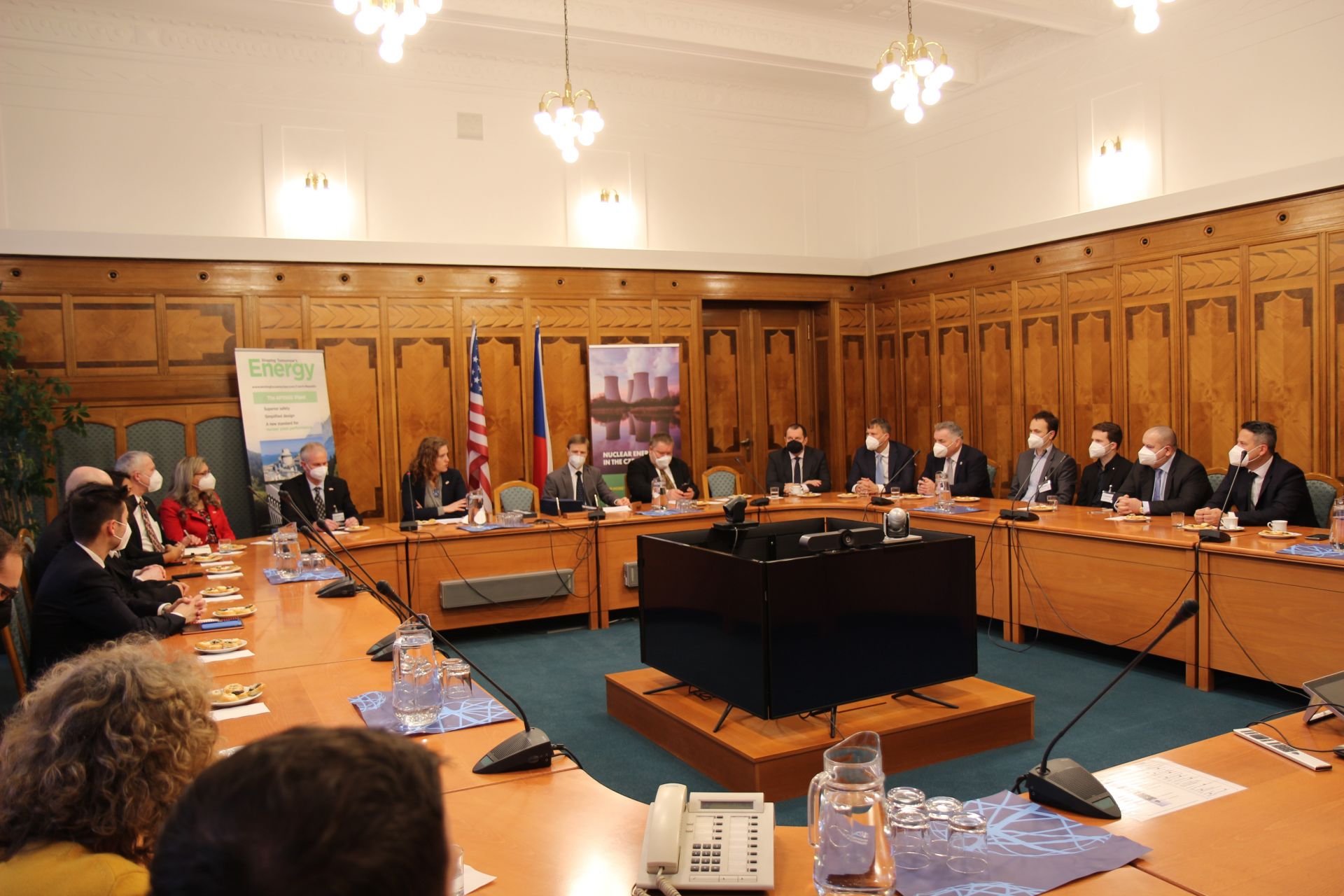 Westinghouse Electric Company has signed memorandums of understanding with seven companies in the Czech Republic. The MOUs, signed on January 13 at the Ministry of Industry and Trade in Prague, cover cooperation on the potential deployment of a Westinghouse AP1000 reactor at the Dukovany nuclear plant, as well as other potential AP1000 projects in Central Europe.
The partners: The MOUs establish cooperation with the following companies:
Královopolská—provides technological steel structures, such as load-bearing equipment structures or platforms.
Vítkovice—supplies modules for nuclear power plants.
B.C. Prague—develops, produces, and services industrial valves for the nuclear and energy industry.
I&C Energo—supplies services in the area of command-and-control systems, industrial information systems, and electrical and engineering activities in the field of nuclear power engineering.
NOPO—specializes in gantry cranes, paint shop platforms, manipulators, and overhead cranes with lifting capacities of up to hundreds of tons.
Sigma Group—produces medium, heavy, and unique centrifugal pumps designed for use in energy management.
Infer—specializes in supplying piping systems, technological assemblies, valves, and metallurgical material.
Background: The Dukovany plant, one of the Czech Republic's two nuclear power facilities—the other being the two-unit Temelin plant—houses four Russian VVER-440/V213 pressurized water reactors, all of which entered commercial operation from 1985 to 1987.
In March 2020, Czech utility ČEZ filed an application with the country's State Office for Nuclear Safety to construct up to two new reactors at Dukovany, each with a generating capacity of up to 1,200 MWe.
Czech political parties agreed in January of last year to exclude China from participating in a tender to build Dukovany-5, adding Russia to the no–thank you list in April.
In addition to Westinghouse, bidders on the project, estimated to be worth some €6 billion (about $6.8 billion), include Korea Hydro & Nuclear Power and France's EDF.