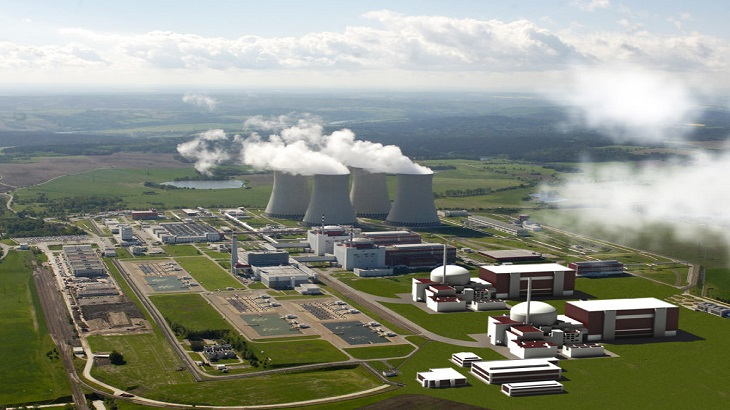 In a wide-ranging "program statement" laying out its policy priorities, the Czech Republic's new, center-right government has endorsed nuclear energy and renewables and called for power generation from coal to be phased out by 2033.
The final version of the statement was released on January 7 by the five-party coalition government, sworn into office last month and led by Prime Minister Petr Fiala, head of the Civic Democratic Party.
"We see the future of Czech energy in the combination of nuclear energy and decentralized renewable sources, with an emphasis on technological neutrality and scientific knowledge," the government declared in the statement's section on industry and trade. "These principles must also be respected in the EU regulatory framework for sustainable financing [the EU taxonomy] and in state aid rules. We will not back down from efforts to recognize nuclear energy as a sustainable activity and natural gas as a key transformation fuel in the decarbonization process."
Regarding coal, the government said that it "will create the conditions for energy transformation and development of coal regions so that a shift away from coal by 2033 is possible." The previous government had not set a specific date for a coal phaseout.
In 2020, coal accounted for approximately 43 percent of the Czech Republic's electricity generation, with the four-unit Dukovany and two-unit Temelín nuclear power plants providing about 37 percent.
Nuclear commitments: According to the statement, the government plans to do the following:
Promote a level playing field for nuclear energy with other low-carbon sources.
Support the long-term operation of the existing nuclear units and the construction of a new unit at Dukovany, provided that it is not built by Russian or Chinese companies.
Prepare the basis for decisions on other units at Dukovany and Temelín.
Strengthen research and development and international cooperation in nuclear energy and prepare a concept for the use of small modular reactors.
Continue to prepare a deep repository for radioactive waste and strengthen the rights of affected municipalities when deciding on the repository's location.
In case you missed it: Last October, Westinghouse Electric Company and Bechtel Power Corporation held a supplier symposium in Prague with nearly 200 Czech business leaders to discuss potential supply chain opportunities arising from the construction of AP1000 reactors in the Czech Republic.
The previous month, Westinghouse and Czech utility ČEZ signed a nine-year project agreement to upgrade the instrumentation and control systems at Temelin. The project will replace an integrated set of several fully redundant I&C systems that have been operating at Temelin since their installation in 2000.