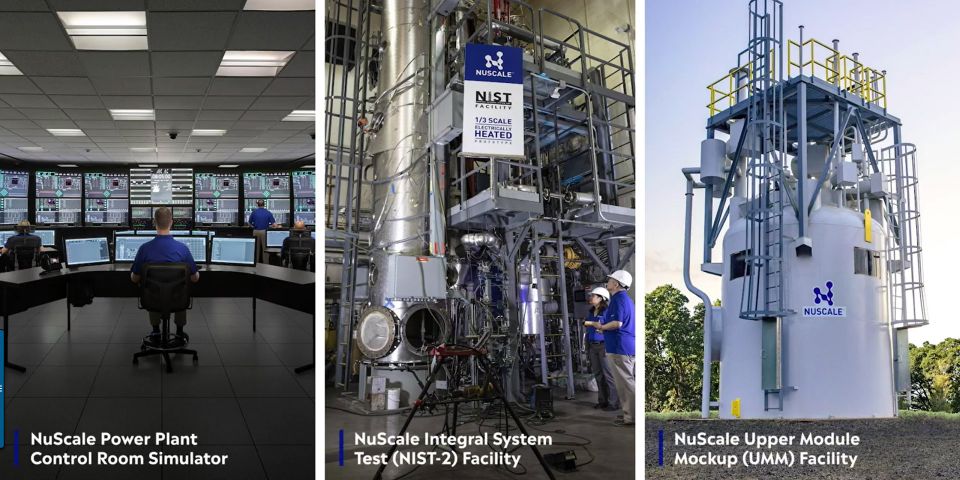 The Department of Energy is funding an independent review of NuScale Power's safety analysis report (SAR), to be conducted by Ukraine's State Scientific and Technical Center for Nuclear and Radiation Safety (SSTC NRS), the Portland, Ore.–based small modular reactor developer announced on November 18.
"Any party interested in deploying an SMR in Ukraine will benefit from this independent review," NuScale said. "This review will demonstrate the viability, value, and international interest in utilizing NuScale's SMR technology to produce clean, reliable, and affordable energy."
The SAR review is expected to begin next year, with a scope developed by NuScale and SSTC NRS. Argonne National Laboratory will administer the contract for the effort and review deliverables. A review report will be made available to any utility in Ukraine willing to pursue an approved U.S. SMR technology, NuScale said.
"NuScale is thrilled to see this important regulatory collaboration taking place between the United States and Ukraine to provide utilities with the utmost confidence in the safety of NuScale's small modular reactor," stated John Hopkins, the company's chairman and chief executive officer. "The superior safety profile and features, capability, and performance of the NuScale design—which the U.S. Nuclear Regulatory Commission has reviewed and approved—makes NuScale's SMR technology a great fit for Ukraine. We're eager to be as helpful as possible to the review team during this process."
In case you missed it: In February 2020, NuScale signed a memorandum of understanding with the SSTC NRS to look at regulatory and design gaps between U.S. and Ukrainian processes for the licensing, construction, and operation of a NuScale SMR in Ukraine. And on September 1 of this year—one day after U.S. energy secretary Jennifer Granholm and Ukrainian energy minister Herman Galushchenko signed a joint statement of intent to advance energy and climate cooperation through the U.S.-Ukraine Strategic Energy and Climate Dialogue—NuScale and Ukraine nuclear plant operator Energoatom signed a memorandum of understanding to explore NuScale SMR deployment.