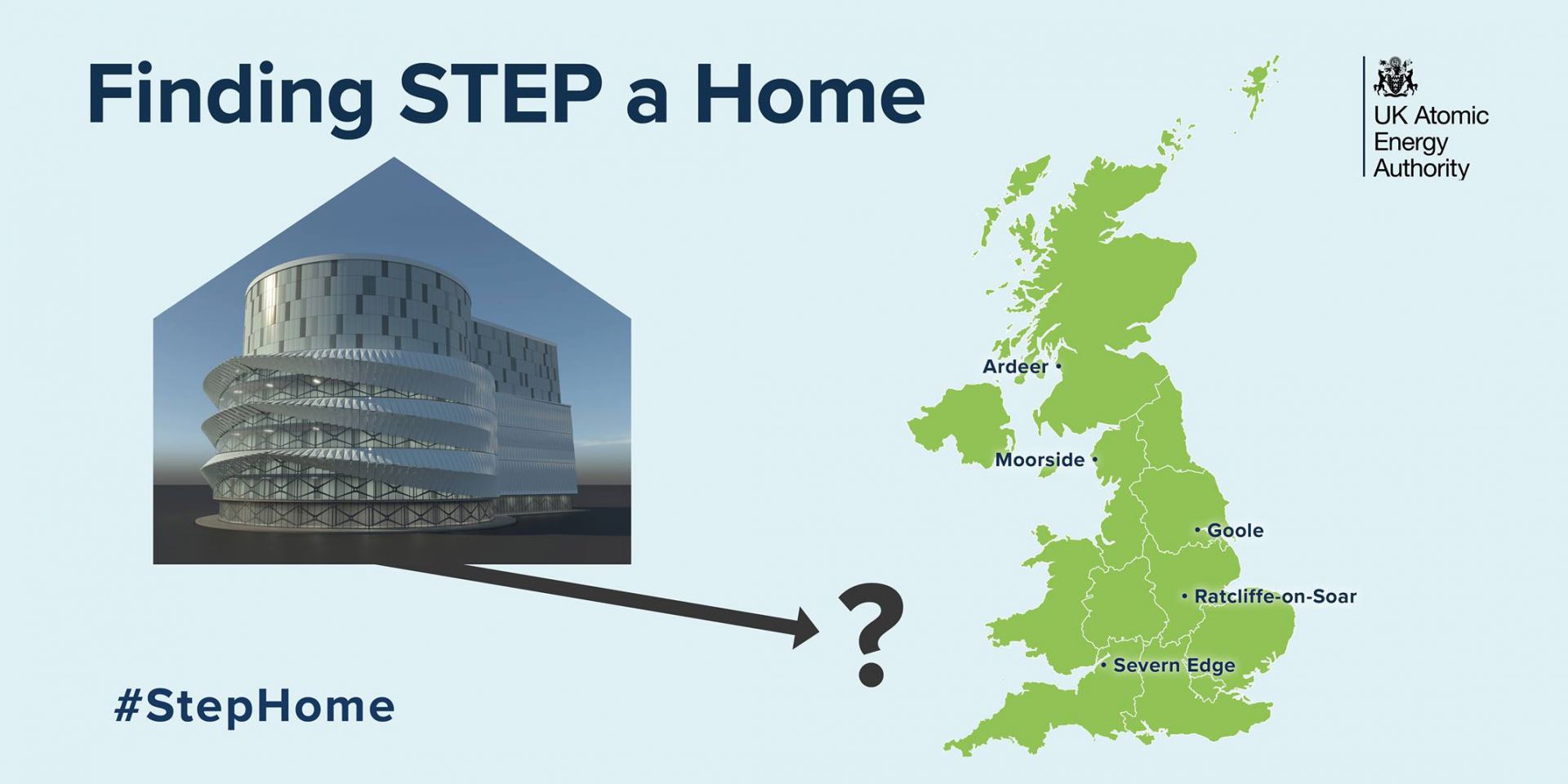 The United Kingdom has announced a shortlist of five sites as the potential future home of the U.K. Atomic Energy Authority's (UKAEA) prototype fusion energy plant, the Spherical Tokamak for Energy Production (STEP). A final decision on the plant's location is to be made by the U.K.'s secretary of state for business, energy and industrial strategy around the end of 2022.
The announcement of the potential sites follows the October 1 release of the U.K. government's fusion strategy, which outlines the goal of building the STEP facility by 2040. The UKAEA is targeting first operations in the early 2040s.
According to the U.K. government, STEP will play an important role in demonstrating the commercial viability of fusion by integrating and operating industrial-scale fusion systems in a single, energy-producing facility.
The sites: The five sites, in alphabetical order, are Ardeer (North Ayrshire), Goole (East Riding of Yorkshire), Moorside (Cumbria), Ratcliffe-on-Soar (Nottinghamshire), and Severn Edge (South Gloucestershire and Gloucestershire). They were culled from a list of 15 sites following an open call for sites between December 2020 and March 2021.
According to the UKAEA, STEP will create thousands of highly skilled jobs during construction and operations and will attract other high-tech industries to its host region, furthering the development of science and technology capabilities locally and nationally.
The U.K. has made an initial £222 million (about $304 million) investment in the STEP program, in addition to the investment of £184 million (about $252 million) for new fusion facilities, infrastructure, and apprenticeships at the Culham Science Centre near Oxford and at Rotherham in South Yorkshire.
He said it: "The shortlisting of sites is a significant step for the program, as it helps bring this challenging, long-term endeavor to life in the here and now," said Paul Methven, the STEP program director. "Through the next phase of assessment, we look forward to working with the shortlisted sites and local communities to gain a more in-depth understanding of the socioeconomic, commercial, and technical conditions associated with each site before we make our final recommendations to the secretary of state in 2022."
As part of its first phase of work, the UKAEA aims to produce a concept design for a compact tokamak power plant by 2024.