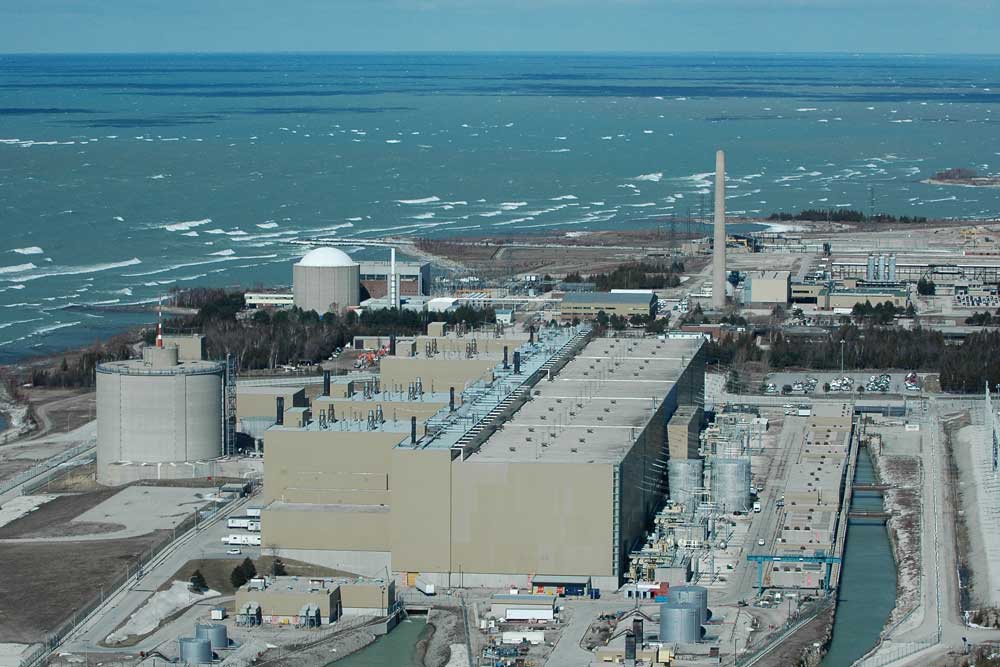 Canada's Bruce Power, operator of the eight-unit Bruce nuclear power plant in Kincardine, Ontario, is undertaking a series of environmental initiatives to help attain its goal, announced in March, to achieve net-zero greenhouse gas emissions from site operations by 2027.
"Bruce Power reliably produces large volumes of emissions-free electricity that is critical to Ontario staying off coal," said Danielle LaCroix, the company's director of environment and sustainability, in an October 7 press release. "Thanks to nuclear, Ontario has one of the cleanest electricity grids in the world, and we are building on this leadership role to help Canada meet its emissions targets by 2050."
The net-zero-by-2027 strategy aims to meet targets by identifying and implementing energy and emission-reduction projects in operations, identifying substitutions for high-emission energy sources, and, where further reductions are not feasible, pursuing emission offsets, the press release stated.
The offsets: To accelerate progress in net GHG reductions, Bruce Power has purchased "high-quality" offsets from two projects validated under the CSA Clean Projects Registry, the company said. Both projects, located in Leamington, Ontario, are focused on sustainable agriculture. C&B Farms Biomass to Energy and Pyramid Farms Biomass Energy use biomass boilers to warm their greenhouses. Biomass boilers are fed with organic waste from landfill, avoiding methane emissions, a potent greenhouse gas.
Also, through a partnership with Canada's Nuclear Innovation Institute, Bruce Power will fund the development of carbon-offset projects in local communities through the Carbon Offset Coalition.
Ontarian tributes: "I would like to congratulate Bruce Power on taking these steps to reduce its greenhouse gas emissions and combat climate change, particularly with nuclear solutions, which are among the greenest, cleanest ways to fuel Ontario," said David Piccini, Ontario's minister of the environment, conservation, And parks. "Through these actions, Bruce Power is helping Ontario achieve its emissions-reduction target, while also ensuring a safe, healthy environment for Ontarians now and into the future."
Ontario's minister of energy, Todd Smith, echoed that sentiment. "Nuclear energy is the backbone of our province's clean, reliable electricity system," he said. "The province's three nuclear stations, including Bruce Power, provide 60 percent of the electricity we use each year. With these initiatives, Bruce Power continues to demonstrate its leadership in developing innovative solutions to support Ontario's emission-reduction efforts."