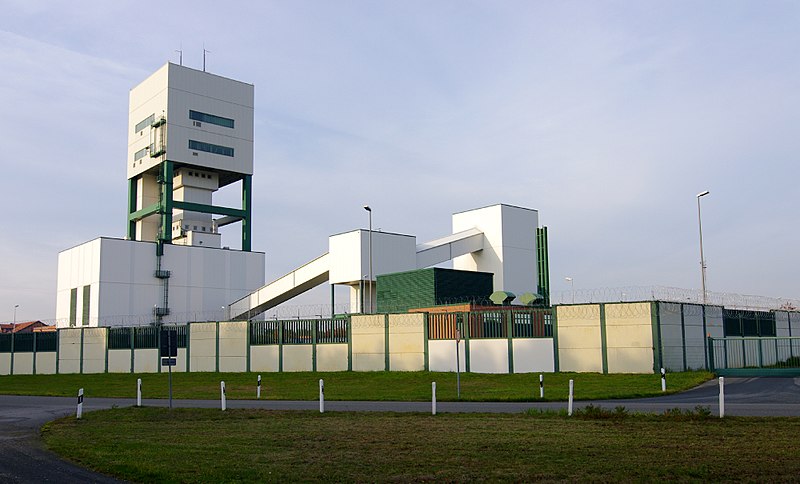 The German government has announced that it is closing the Gorleben salt mine in the Wendland region of Lower Saxony, officially removing the site from consideration as a repository for radioactive waste. Gorleben became a target of antinuclear protests after being proposed as a potential repository in the 1970s.
Bundesgesellschaft für Endlagerung (BGE), Germany's federally owned company for radioactive waste disposal, removed the Gorleben salt dome from its list of potential radioactive waste storage sites last year. In a joint press release with BGE, the Federal Ministry for the Environment said that after considering the site's fate, it will work with the company to decommission the mine.
"As of today, the Gorleben repository chapter will be closed," said Germany's state secretary for the environment, Jochen Flasbarth, in the September 17 press release. "I hope that the wounds in Wendland can heal now that the decades-long dispute over Gorleben is over."
2020 report: In September 2020, BGE published a report listing 90 locations identified as potential suitable sites for the permanent disposal of high-level radioactive waste. The potential sites, covering 54 percent of German territory, are found in all federal states, with the exception of Saarland. The majority of potential host sites (60) are located in salt formations similar to Gorleben, with clay and crystalline rock formations also being considered.
At the time, BGE said it eliminated Gorleben from its list of potential host sites after considering the "geoscientific weighing criteria" in accordance with Germany's Site Selection Act, which entered into force in 2017. Under that law, a host site will be selected by 2031.