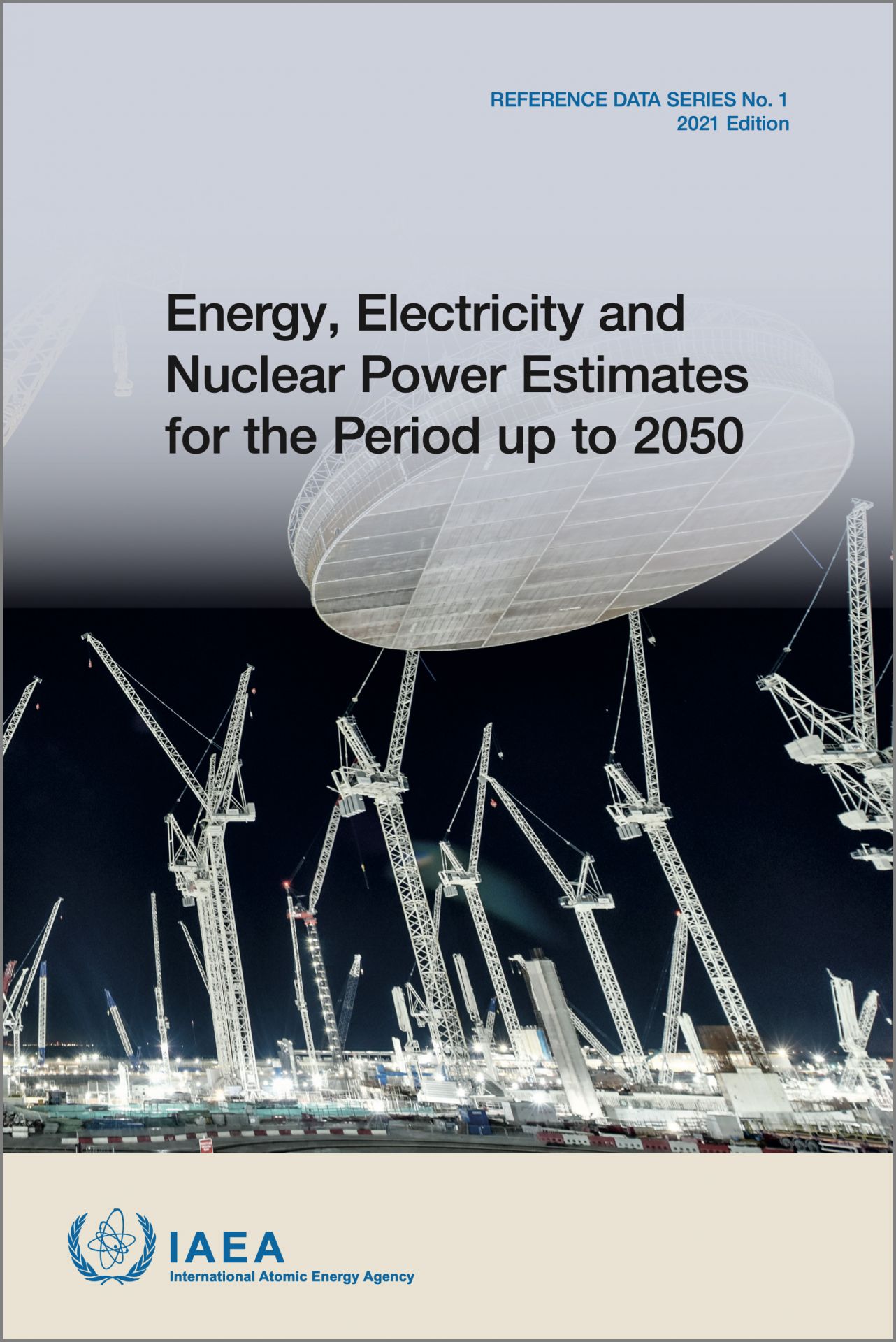 The International Atomic Energy Agency has revised upward its projections regarding the potential growth of nuclear power's capacity for electricity generation over the next three decades. The upward revision is the first by the IAEA since the Fukushima Daiichi accident in 2011.
Released last week, the 148-page report, Energy, Electricity and Nuclear Power Estimates for the Period up to 2050, provides detailed glimpses into possible nuclear futures in North America; Latin America and the Caribbean; Northern, Western, and Southern Europe; Eastern Europe; Africa; Western Asia, Southern Asia, and Central and Eastern Asia; Southeastern Asia; and Oceania. Global and regional nuclear power projections are presented as low and high cases.
The report's low-case projections assume that current market, technology, and resource trends will continue without many changes in laws, policies, and regulations affecting nuclear power. The high-case projections, according to the report, "are much more ambitious but are still plausible and technically feasible. Country policies on climate change are also considered in the high case."
Zooming in: In the report's global high-case scenario, nuclear generation capacity slightly more than doubles to 792 GWe by 2050 from 393 GWe in 2020—a rise of just over 10 percent from last year's high-case scenario of 715 GWe by 2050. (The IAEA adds the caveat that a realization of the high-case projection will require significant actions, including the accelerated implementation of innovative nuclear technologies.) The low-case scenario shows world nuclear capacity by 2050 at 392 GWe, essentially the same as it is now.
In percentage terms, nuclear energy contributes about 12 percent of global electricity by 2050 in the high-case scenario, up from 11 percent in the 2020 report. The low-case scenario was unchanged, with a projected share of 6 percent for nuclear in total electricity generation. Nuclear power generated around 10 percent of the world's electricity in 2020.
Powerful potential: "The new IAEA projections show that nuclear power will continue to play an indispensable role in low-carbon energy production," said IAEA director general Rafael Mariano Grossi in a September 16 statement. "The report's findings represent an encouraging sign of increasing awareness that nuclear power, which emits no carbon dioxide during operation, is absolutely vital in our efforts to achieve net-zero emissions."
According to the report, the 2021 projections reflect a growing recognition of climate change issues and the importance of nuclear power in reducing emissions from electricity generation. Commitments under the 2015 Paris Agreement, the report says, could support nuclear power development if the necessary energy policies and market designs facilitate investments in dispatchable, low-carbon technologies.
The IAEA's high-case projections of a doubling of nuclear capacity by 2050 are close to the International Energy Agency's projections in the publication Net Zero by 2050: A Roadmap for the Global Energy Sector, released in May of this year.