Governor J. B. Pritzker says he will sign the landmark legislation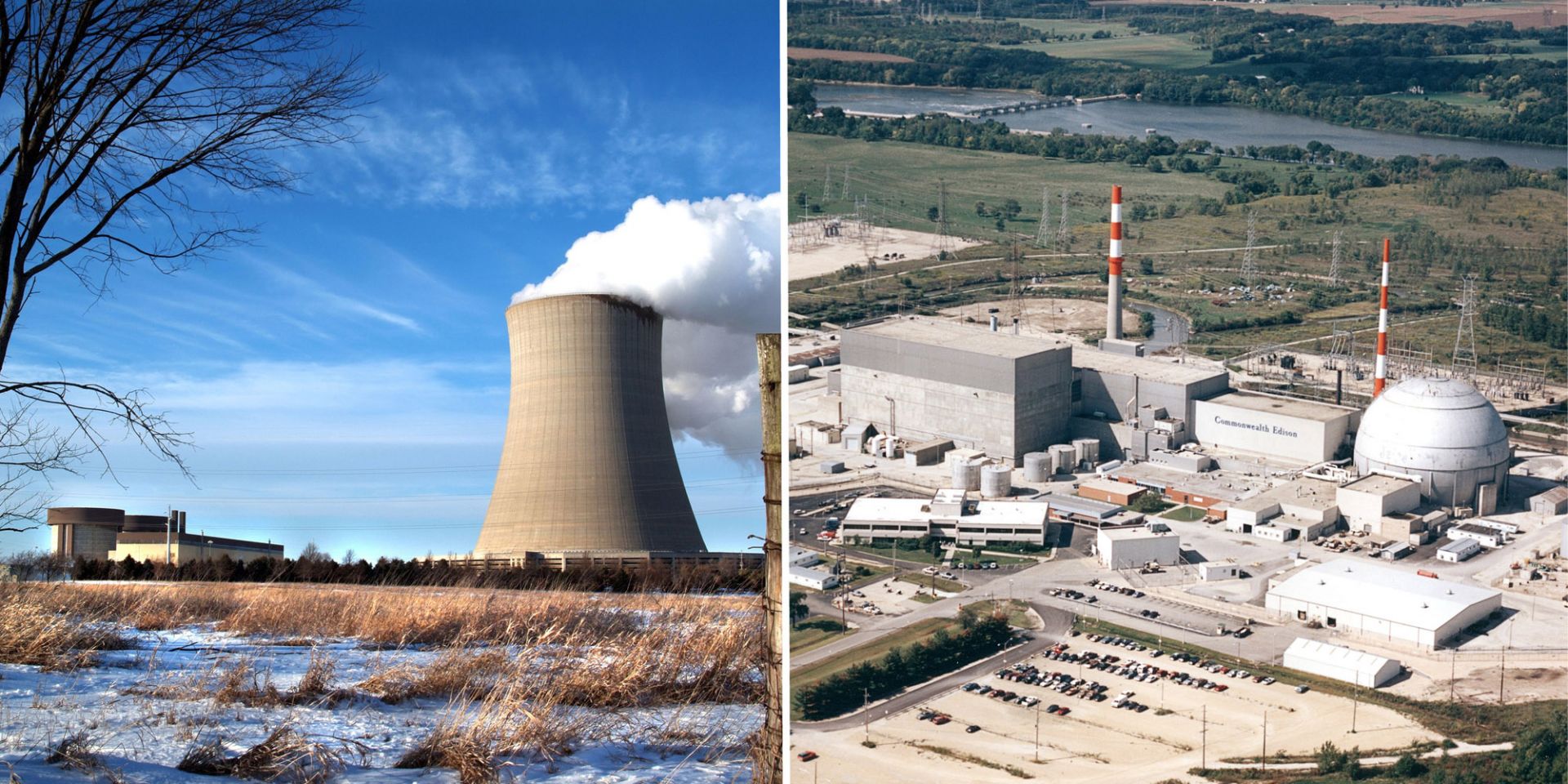 The yearlong, nail-biting drama over the fate of Exelon's Byron and Dresden nuclear plants came to an end on Monday afternoon when the Illinois Senate gave its nod to S.B. 2408, a wide-ranging clean energy package that seeks to phase out fossil-fuel power generation in the state and place it on a path to 100 percent carbon-free energy by 2050.
The legislation, which passed the Illinois House of Representatives last week, includes $694 million in assistance to Byron and Dresden, as well as to Exelon's Braidwood nuclear facility. Senate approval came at almost literally the last possible moment, as Byron was slated to close Monday. (According to Exelon spokesman Paul Adams, the company had ordered fuel for Byron that could be rerouted to another nuclear facility in the event that the Senate failed to endorse the bill.) The measure now heads to the desk of Gov. J.B. Pritzker, who has vowed to sign it.
In August of last year, Exelon announced its intention to prematurely retire Byron and Dresden, citing long-standing economic pressures. Without some form of compensation from the state for the plants' environmental and reliability attributes, the company declared, Byron would forego its next scheduled refueling and would be shut down in September 2021, followed by Dresden in November.
An easy passage: The Senate vote was 37–17, with three lawmakers voting present. Two Republicans, Sens. Sue Rezin (38th Dist.) and John Curran (41st Dist.), joined the chamber's Democrats in casting their votes in favor of the bill.
Just prior to the vote, Sen. Michael Hastings (D., 19th Dist.), chair of the Senate Energy and Public Utilities Committee, spoke in defense of S.B. 2408 and its nuclear subsidies. "I want to mention the workers at these nuclear facilities because they literally power approximately 60 percent of our state's baseload generation," he said. "And if we were to lose those plants, it would be devastating, not only to our baseload generation, but to our goals of achieving a clean energy future in the state of Illinois."
Sighs of relief: Within hours of the legislation's passage, Exelon issued a news release stating that it is preparing to refuel Byron and Dresden and that S.B. 2408 "creates an opportunity to preserve the Braidwood nuclear plant, which also is economically challenged and at imminent risk of premature retirement."
The company's president and chief executive officer, Christopher Crane, added: "We commend the governor, the General Assembly, our partners at IBEW Local 15, and the coalition of labor leaders and members who worked so hard to pass this roadmap for rebuilding our economy and addressing the climate crisis by investing in clean energy in a way that ensures that jobs and environmental benefits are shared equitably. This new policy offers a better future for the employees who have run these plants at world-class levels, the plant communities that we are privileged to serve, and all Illinoisans eager to build a clean energy economy that works for everyone."
The American Nuclear Society also applauded the news. "Over 4.3 gigawatts of irreplaceable carbon-free nuclear power and more than 1,500 jobs at the nuclear power plants have been saved," ANS said in a statement. "As the voice for nuclear engineers and scientists, we thank Gov. J.B. Pritzker, the General Assembly, Exelon, and the Climate Jobs Illinois labor coalition for coming together to safeguard Illinois's environment, economy, and power grid. We urge the governor to quickly sign the bill."