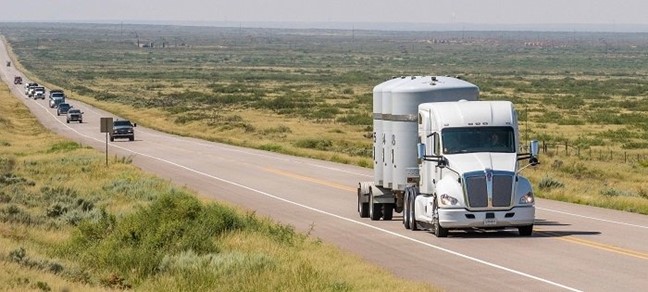 According to the Department of Energy's Office of Environmental Management (EM), shipments of transuranic waste to the Waste Isolation Pilot Plant in New Mexico are back to pre-pandemic levels, with the deep underground repository receiving 12 shipments in one week this summer.
During the height of the COVID-19 crisis, waste shipments from DOE cleanup sites slowed to five per week, half the rate prior to the pandemic. The DOE said that its goal is to average at least 10 shipments per week for the foreseeable future, with a target of reaching 17 shipments a week within two years. That rate is expected to reduce the backlog of waste at generator sites such as the Los Alamos and Idaho national laboratory sites, Oak Ridge, and the Savannah River Site (SRS).
The DOE announced on August 3 that WIPP had so far received 179 shipments in fiscal year 2021, which ends on September 30. The facility received 292 shipments in calendar year 2019 before slipping to 192 shipments in 2020 due to COVID-19 restrictions.
He said it: "As EM sites continue to make substantial progress in their cleanup missions, WIPP looks forward to continuing to safely accept these shipments and properly dispose of the waste," said Mark Bollinger, deputy manager of EM's Carlsbad Field Office, which oversees WIPP. Bollinger added, however, that the surge in the delta variant remains a concern and that adhering to COVID-19 safety protocols is paramount.
Other milestones: The DOE said that on July 22, WIPP received shipments from four different generator sites—Los Alamos, Idaho, Oak Ridge, and SRS. It was the first time the facility has achieved this milestone since 2013, according to the DOE.