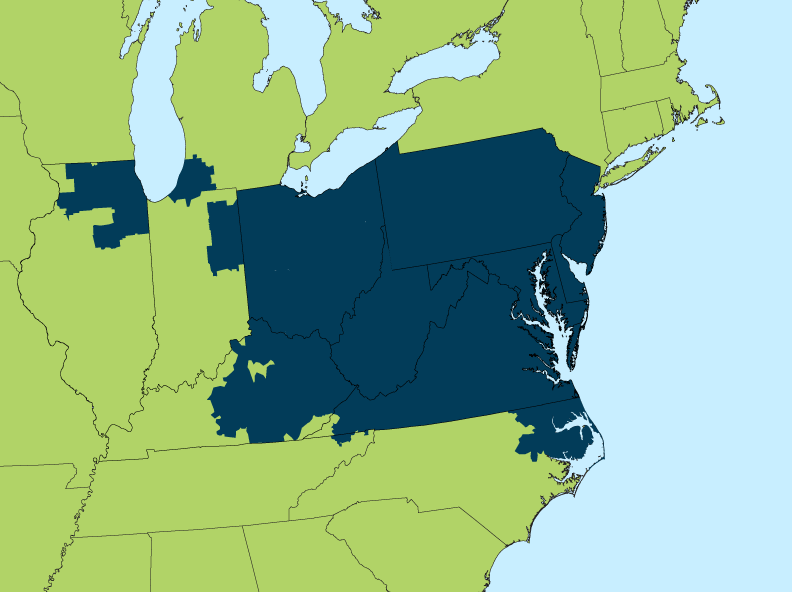 PJM Interconnection's board of managers has approved the grid operator's proposal to address the Federal Energy Regulatory Commission's controversial December 2019 minimum offer price rule (MOPR) order affecting PJM's forward-looking capacity auctions. (PJM operates the largest wholesale competitive electricity market in the country.)
The FERC order instructed PJM to expand its MOPR to cover new and existing energy sources, including renewables and nuclear, which receive "out-of-market" state subsidies—effectively raising the bidding price for those sources. While proponents saw it as a correction to market price distortions caused by those subsidies, the order quickly faced heavy opposition from a variety of stakeholders.
Shortly after FERC rendered its decision, for instance, Maria Korsnick, president and chief executive officer of the Nuclear Energy Institute, characterized the order as an intrusion "on states' authority to protect the environment by undermining policies that support carbon-free, reliable electric generation for their residents while keeping prices low." Some states, including Maryland and New Jersey, went so far as to raise the prospect of pulling out of the PJM capacity market altogether in response to the order.
The proposal: On June 17, PJM and stakeholders finalized nine "proposed solution packages" to modify the capacity market's MOPR to "better accommodate the evolving resource mix and state energy policies," according to Inside Lines, PJM's online news source. The packages were presented to the board of managers on June 30, with PJM's own offering receiving the highest sector-weighted vote.
Under the PJM proposal, which still requires approval from federal regulators, state policies providing out-of-market payments to generating resources would be recognized as being a legitimate exercise of a state's authority over the electric supply mix. Those policies would not be subject to the MOPR "so long as the policy does not constitute the sale of a FERC-jurisdictional product that is conditioned on clearing in any RPM [Reliability Pricing Model] auction," the grid operator said in its proposal summary.
Testimonial: "This proposal ensures that our capacity market accommodates state policy and self-supply business models, avoids customer costs of double-procurement, addresses attempted exercises of buyer-side market power, and creates a sustainable market design by keeping clearing prices consistent with supply and demand fundamentals," said Manu Asthana, PJM president and chief executive officer, in a July 8 press release.
PJM said it expects to file its proposal on July 16, with the goal of incorporating the changes into the 2023–2024 delivery year base residual auction, to be held this December.