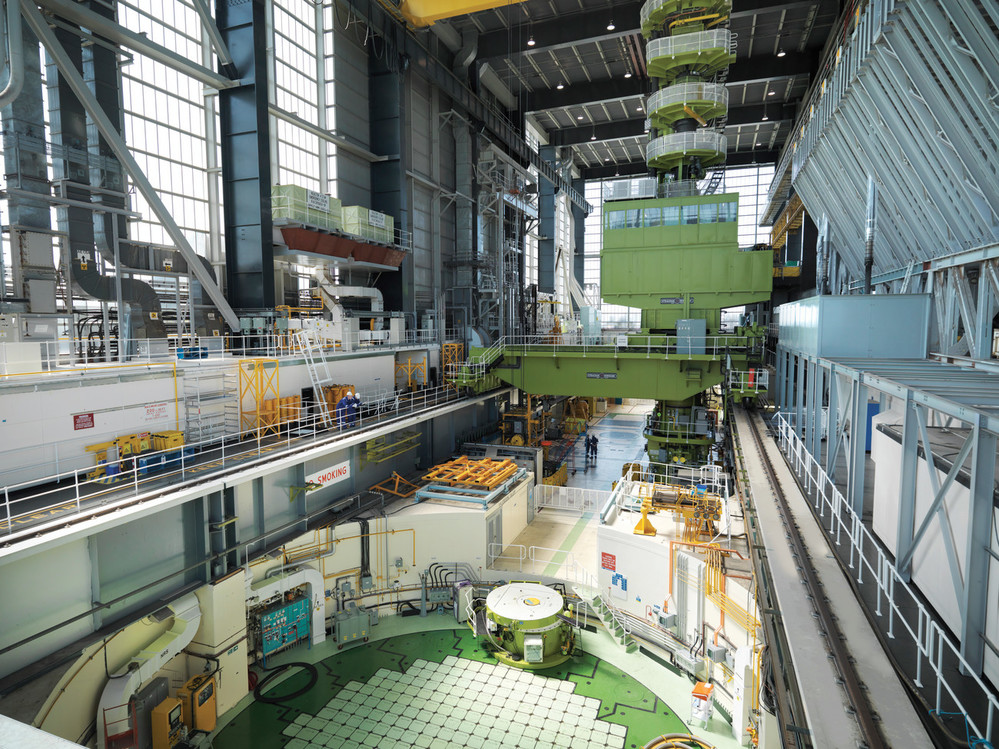 The U.K. government and EDF have agreed to improved arrangements for the decommissioning of Britain's seven advanced gas-cooled reactor nuclear power plants, which are due to reach the end of their operational lives this decade.
Under the revised arrangements, the AGR stations will transfer to the U.K.'s Nuclear Decommissioning Authority after EDF has ceased power generation and defueled the plants, subject to regulatory approvals. The NDA will take ownership of the plants and manage the long-term decommissioning program, with Magnox Ltd. as the new site license company.
According to the U.K. government, these arrangements will harness EDF's expertise in defueling the AGRs and NDA's experience of decommissioning nuclear plants and facilities in the United Kingdom. The NDA is currently decommissioning the U.K.'s older Magnox reactors.
Defueling: Earlier this month, EDF announced that it was moving its Dungeness B nuclear plant in Kent into its defueling phase "with immediate effect," rather than proceeding with a restart later this year. The company said that, in a best case, it anticipates being able to carry out some "low rate defueling" of Dungeness B in the second half of 2022.
EDF's Hunterston B in Scotland is the first AGR plant to start defueling—by January 2022—followed by Hinkley Point B (Somerset) in mid-2022. EDF said that Heysham 1 (Lancashire) and Hartlepool (Teesside) are both due to begin defueling in March 2024, and the current expectation is that Torness (Scotland) and Heysham-2 will begin defueling by 2030.
EDF will continue to use the U.K.'s Nuclear Liabilities Fund, which receives and holds monies, investments, and other assets in a segregated decommissioning fund established by the government, to defuel the AGR sites.
Taxpayer savings: The new streamlined arrangement, negotiated by the government with EDF and signed on June 23, is expected to save the taxpayers an estimated £1 billion (about $1.4 billion), according to the U.K.'s Department for Business, Energy, and Industrial Strategy (BEIS).
The NDA's expertise and the economies of scale of working on the combined Magnox and AGR sites will ensure the long-term cleanup of these sites is done more efficiently, the BEIS said.
The BEIS also said that closure of the AGR plants will not affect the UK's energy supply, as energy from renewables has more than quadrupled since 2010. The U.K. government has also committed to making a final investment decision on at least one large-scale nuclear power plant, alongside harnessing new and advanced nuclear technology.
They said it: "We are delighted to have been directed by government to take on the future ownership of the seven EDF advanced gas reactor sites for future decommissioning," said David Peattie, chief executive of the NDA. "This work is of national importance and we now look forward to working with EDF to ensure the seamless transfer of stations in the coming years."
Simone Rossi, EDF chief executive, said, "We are committed to delivering value to the taxpayer via the NLF and the revised arrangements provide the certainty we need to plan and deliver safe and cost-effective defueling. The arrangements also provide our employees and supply chain partners important clarity over jobs for the coming years."