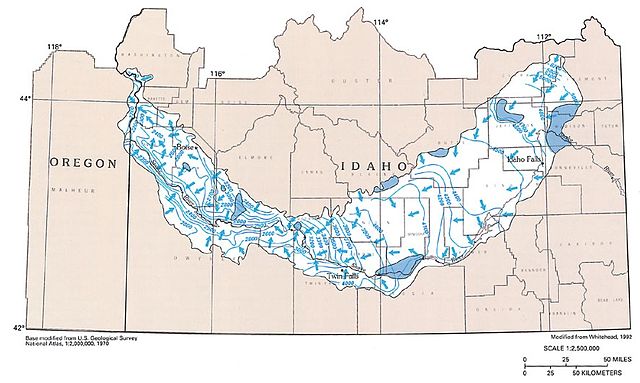 The Department of Energy's Office of Environmental Management will award the Idaho Cleanup Project contract for the Idaho National Laboratory site to Idaho Environmental Coalition (IEC), of Tullahoma, Tenn. The contract has an estimated ceiling of approximately $6.4 billion over 10 years, with cost reimbursement and fixed-price task orders to define the contract performance.
Led by engineering company Jacobs as the majority partner, IEC takes over the work done by Fluor Idaho, which has held the site cleanup contract since 2016. The IEC team also includes Idaho Falls–based North Wind Portage and small business subcontractors Navarro Research and Engineering, Oak Ridge Technologies, and Spectra Tech.
The DOE said on May 27 that the procurement was awarded under a full and open competition, with five contract proposals submitted.
The scope: Work to be performed under the new Idaho Cleanup Project (ICP) contract will include the following:
Operations of the Integrated Waste Treatment Unit.
Spent nuclear fuel management, including the Nuclear Regulatory Commission-–licensed independent spent fuel storage installations at the INL site and Fort Saint Vrain, near Platteville, Colo.
Transuranic and low-level waste disposition and management.
Facility decontamination and decommissioning.
Environmental remediation activities.
Facility infrastructure.
According to the DOE, the cleanup contract will support approximately 1,900 jobs paying prevailing wages, with workers retaining the right to unionize and bargain collectively. Union-represented workers currently make up approximately 43 percent of the total workforce.
They said it: "Jacobs welcomes the opportunity to partner with DOE to advance the restoration of the ICP to beneficial reuse for the INL and Idaho Falls community," said Karen Wiemelt, senior vice president of Jacobs Critical Mission Solutions, North American Nuclear. "Together with the DOE, Jacobs will use our technology-driven solutions to reduce the environmental legacy of the Cold War, support high-quality jobs in the region, and protect the Snake River Plain Aquifer, a critical element of Idaho's agricultural industry."