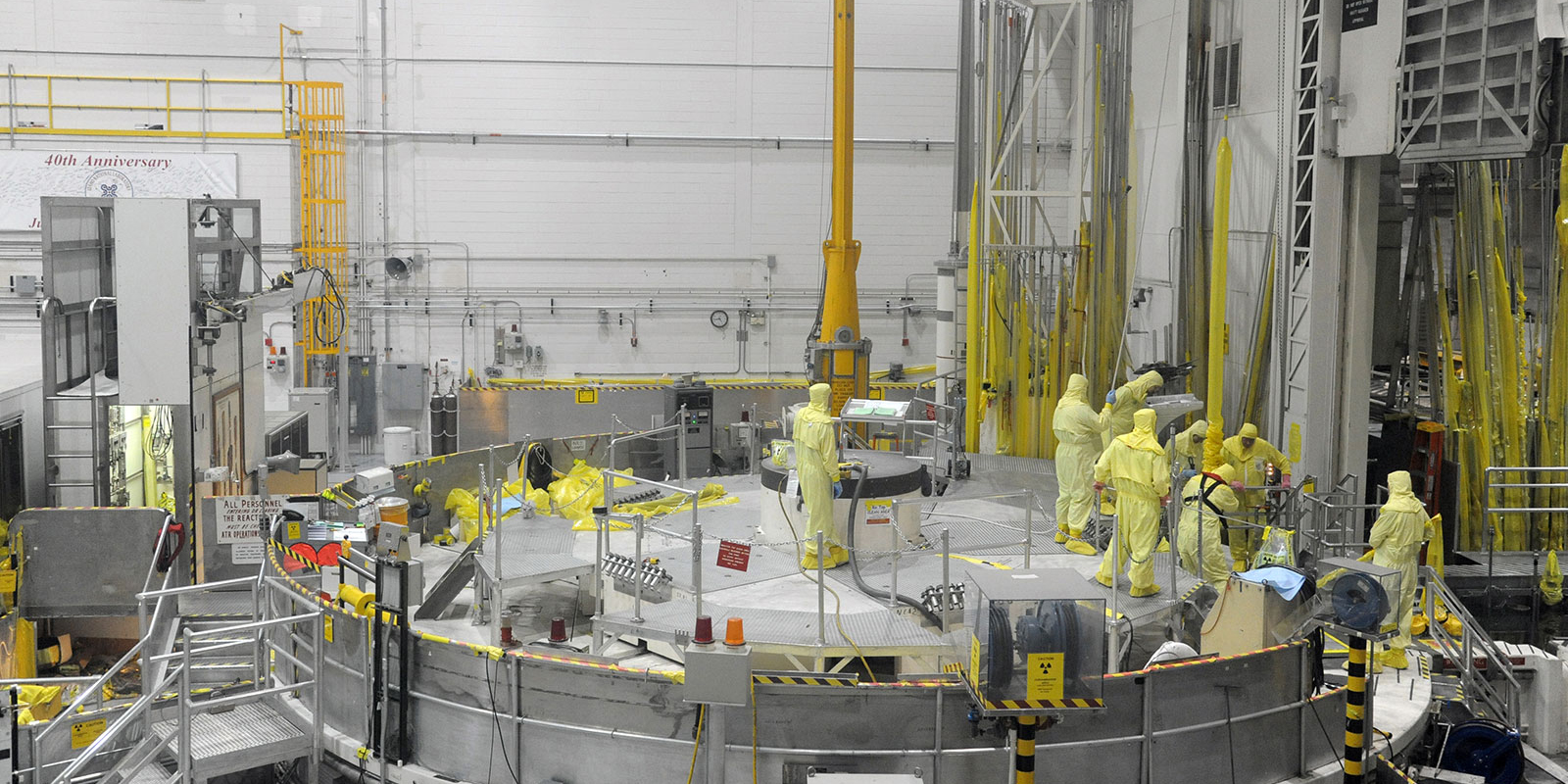 The Advanced Test Reactor (ATR) at Idaho National Laboratory is getting an overhaul that will keep it off line for nine months. When the ATR is restarted in early 2022, the one-of-a-kind pressurized water test reactor—which is operated at low pressures and temperatures as a neutron source—will be ready for another decade or more of service, with the potential for more experimental capacity in years to come.
Background: The ATR supports a range of missions for the U.S. Navy and the Department of Energy's Office of Nuclear Energy. In fact, about half of the ATR's capabilities are devoted to the Navy's needs. The ATR also supports university and industry researchers from the United States and around the world and produces radioisotopes for nuclear medicine and NASA space missions.
The neutrons produced by the ATR are in high demand, especially since the permanent shutdown of Norway's 60-year-old Halden reactor in June 2018. Pressure has grown to expand the testing capacity of the ATR, which is already in its sixth decade of operations. Studying how fuel and material samples respond to a high-neutron environment gives researchers data on how new materials and designs will perform during long-term operations in high-radiation environments.
The process: The ATR was designed to require a core internals changeout (CIC) about every 10 years. This is the sixth CIC since the reactor began operations in 1967, and the first since 2004.
INL has produced an animated overview of the CIC process that is well worth a watch. It describes the removal of the reactor fuel, experiments, in-pile tubes, shield blocks, the 62,000-pound reactor top head, and highly radioactive beryllium reflector blocks. The reactor's internal structure is thoroughly inspected before new components are installed and the reactor is prepared for restart.
Expansion plans: The video does not mention the critical work being done during this CIC to permit the addition of more experiment space, as proposed in a report, Post-Halden Reactor Irradiation Testing for ATF: Final Recommendations, published by INL in December 2018. The addition of one or two I-loops in the ATR would allow for more testing of advanced light water reactor fuels.
"We are doing some preparatory work during this CIC that will enable the addition of more experiment loop capacity," INL spokesperson Joe Campbell told Nuclear News. "The preparatory work involves the installation of a new component on the top of ATR's reactor vessel lid, called the top head closure plate. It's an important step that can only be done during a CIC outage."
The new top head closure plate will feature eight new peripheral penetrations to provide access for more testing capacity. "At this time, one additional loop is planned, which is scheduled to come online as early as 2023," Campbell said. "This will enable ATR to provide even more capability and flexibility to meet the growing demand for irradiation test space caused by the Halden shutdown."